One of the high points of the town hall meeting in Festac today came when the Governor of Imo state, Owelle Rochas Okorocha officially admitted Akinwunmi Ambode into the All Progressives Congress (APC) Governorship Forum, effective May 29, 2015.
Governor Okorocha said the election of the Lagos state APC governorship candidate is already "signed, sealed and delivered", and that it gives pleasure to know that Ambode is joining the Forum of performers in earnest.
"You all know that I don't associate with anything that isn't good enough, especially when it relates to the good of the people. Ambode possesses that rare human kindness, the intelligence and an organized mind to lead this state into further glory. He is the best that God has given us in this election", Okorocha stated.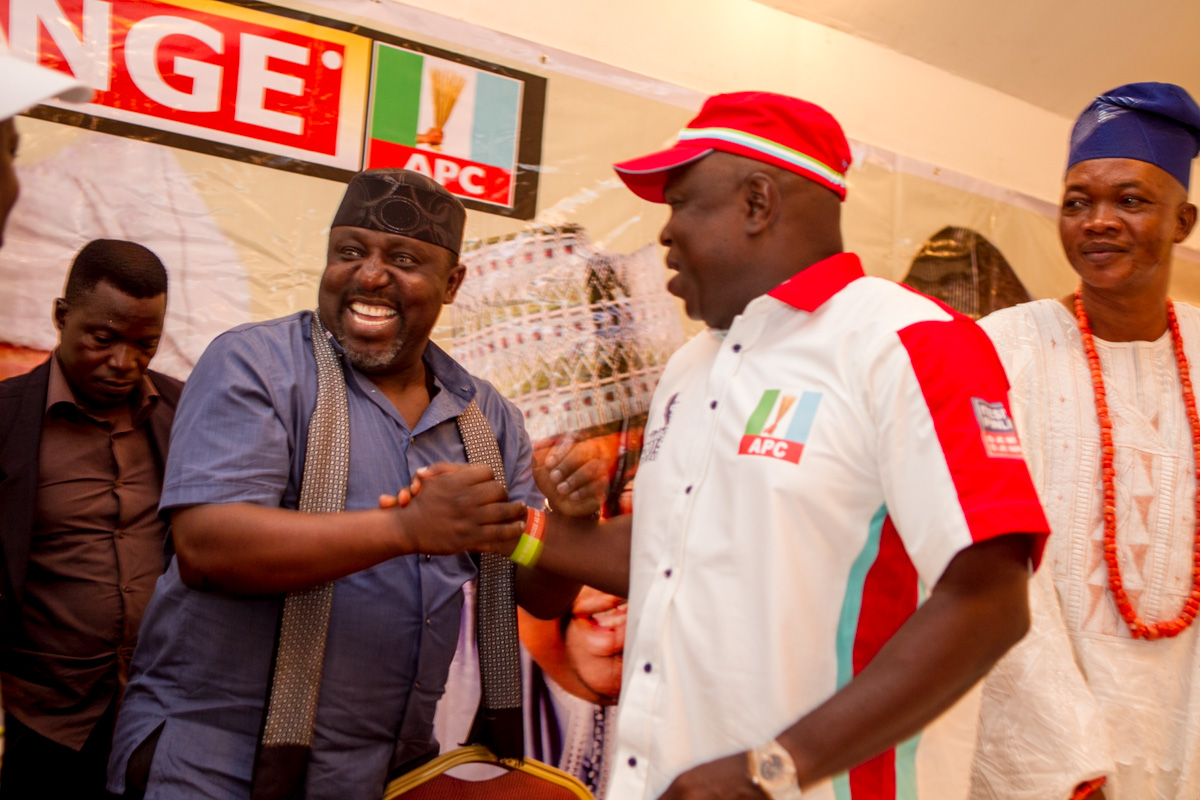 Speaking in the three Nigerian languages of Yoruba, Hausa, Igbo, he urged the people to vote for Ambode, whose abilities he strongly vouched for.
"He wasn't found wanting as the Accountant-General of the state and Treasurer of different Local Governments. I am so sure he will continue where Fashola stops"
Okorocha then proceeded to state that, "On behalf of the good people of Lagos state, I hereby officially admit you, Akinwunmi Ambode, into the APC Governorship Forum, effective from May 29, 2015", much to the cheer of the people.