Akinwunmi Ambode and other leaders of the All Progressives Congress (APC) today met with members of the Nigerian Association of Tradesmen and Artisans in Lagos. At the event which held at LTV 8 Blue Roof hall, the APC Presidential candidate, General Muhammadu Buhari, described the Tradesmen and Artisans as one of the main drivers of the nation's economy, judging by the number of the people in the informal sector.
"We recognize your constituency as part and parcel of the country's economic development, and we are ready to give you full support to maximize the potential laden in this industry", General Buhari said. He identified power as a major need to boost the operations of the groups and promised to tackle the power challenge to a fruitful end. "Our party will work assiduously to achieve uninterrupted power supply and energy to enable industrialization and self sufficiency for all of you.
We also foresee expansive growth of small and medium scale businesses and greater support for the informal sector", he added.
On behalf of the party, General Buhari gave an assurance to improve on security and access to finance that will make the sector thrive better. He said there will be enough policy support and more capacity building programmes that will guarantee growth in the sector.
National Leader of the APC Asiwaju Bola Tinubu, on his part, told the people to get ready for "intelligent governance", and urged them to vote for the APC at all levels in the forthcoming general elections.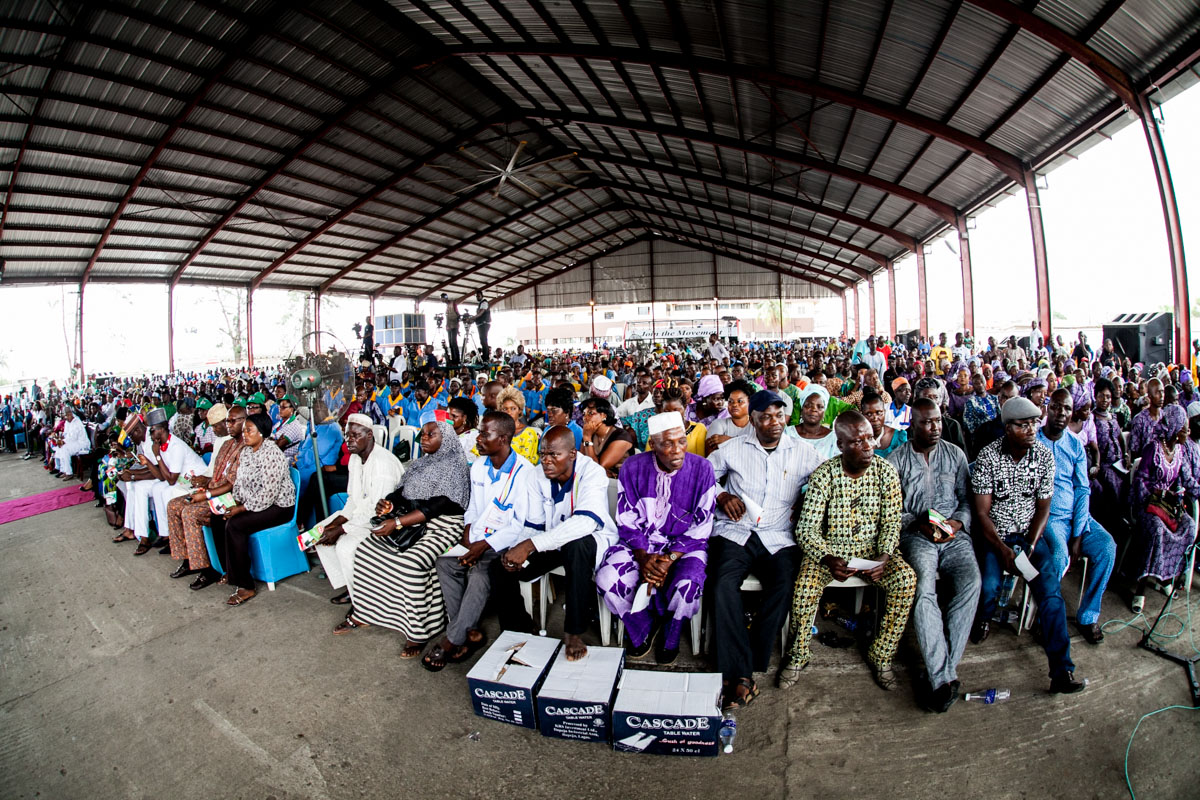 The Lagos State governor, Babatunde Raji Fashola expressed happiness and confidence that Akinwunmi Ambode, the state's gubernatorial candidate, will sustain and improve upon the working relationship between the Lagos state government and the artisans and tradesmen in the state arm. He then enjoined them to work with the APC at all levels, especially by voting for General Buhari, in order to replicate the governance evident in the APC states across the whole country.
The party promised the people renewed hope for the future and support during their interactive session.