The All Progressives Congress (APC) governorship candidate in Lagos state, Mr. Akinwunmi Ambode, today joined the APC Leaders in a Town Hall meeting with the Nigerian women. APC Presidential candidate, General Muhammadu Buhari, National leader, Asiwaju Bola Tinubu, Governor of Lagos state, Babatunde Fashola (SAN) and the Governor of Rivers State, Rotimi Amaechi actively took part in the interaction that focused on the roles and participation of women in governance in the country.
In his opening address, Governor Fashola noted that women have always played an important role in the process of national development and that the APC is willing to implement policies meant to enable women maximize their roles and influence on nation building. General Buhari in his remarks said that the party is on mission to restore Nigeria's fading glory and this could not be done without the women. He said there would be concerted efforts to empower women in every aspect of governance, adding that more will be done to protect their rights and varying interests.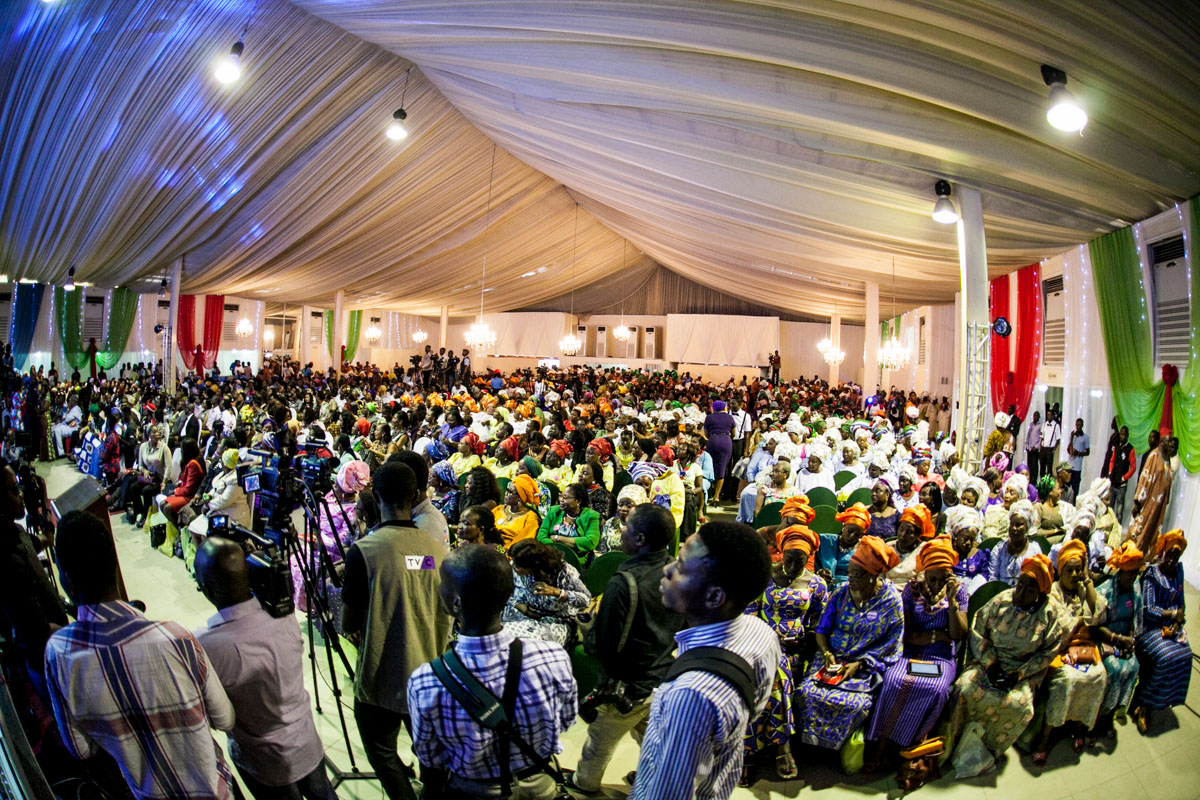 The women at this interactive session asked questions that bordered around the plans of the APC concerning abuse, women rights, better education, job creation, the future of their children, electricity, security, empowerment and general welfare.
Akinwunmi Ambode in his response to one of the questions raised about harassment by some authorities said the APC in Lagos and in the nation as a whole will improve on the workings of its institutions and parastals in order to respect and accommodate the rights of every individual, male and female alike.
After giving assuring responses to each of the questions raised, Asiwaju Bola Tinubu implored the women to vote wisely; to vote for a government that truly involves them as stakeholders in nation building and to use their position as influencers in favor of the movement for Change.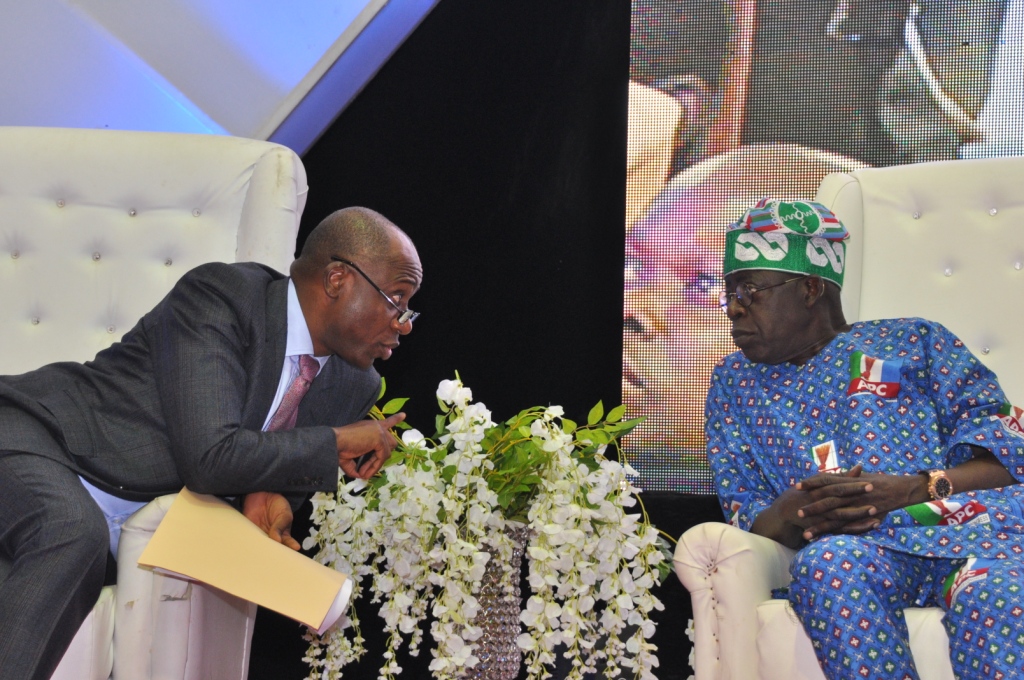 Women across the country, especially in the south-west zone, from professional bodies, civil society and human right groups, artisans, market women, corporate bodies, entertainment groups and other facets gathered at the Lagos venue of the interactive meeting to engage the APC leadership.
Also present at the meeting were Senator Oluremi Tinubu (Lagos Central), Ambode's running mate, Dr. (Mrs) Oluranti Adebule, and other prominent Nigerian women.