Wife of the governor of Lagos state and chairman, Committee of Wives of Lagos State  Officials (COWLSO), Mrs. Bolanle Ambode has said that the committee will continue to complement the efforts of the state government towards providing improved living condition for residents of the state.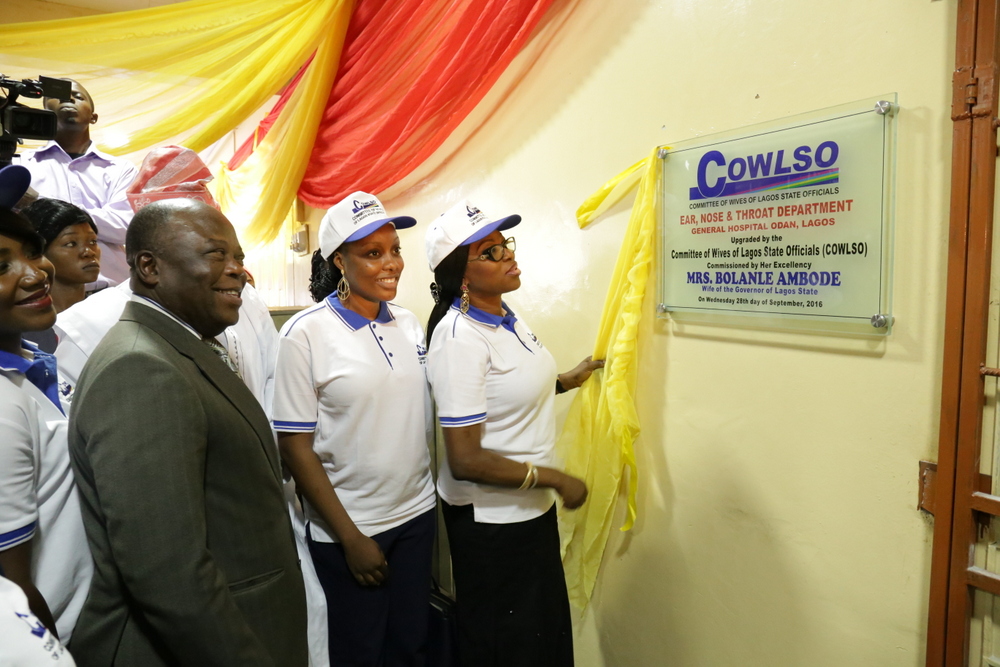 She gave the commitment during the commissioning of the Ear, Nose and Throat Department of the General Hospital, Odan, Lagos, which was upgraded by COWLSO. The committee had also distributed hearing aid devices to hearing impaired persons and sponsored 30 women for goitre surgery in the same hospital.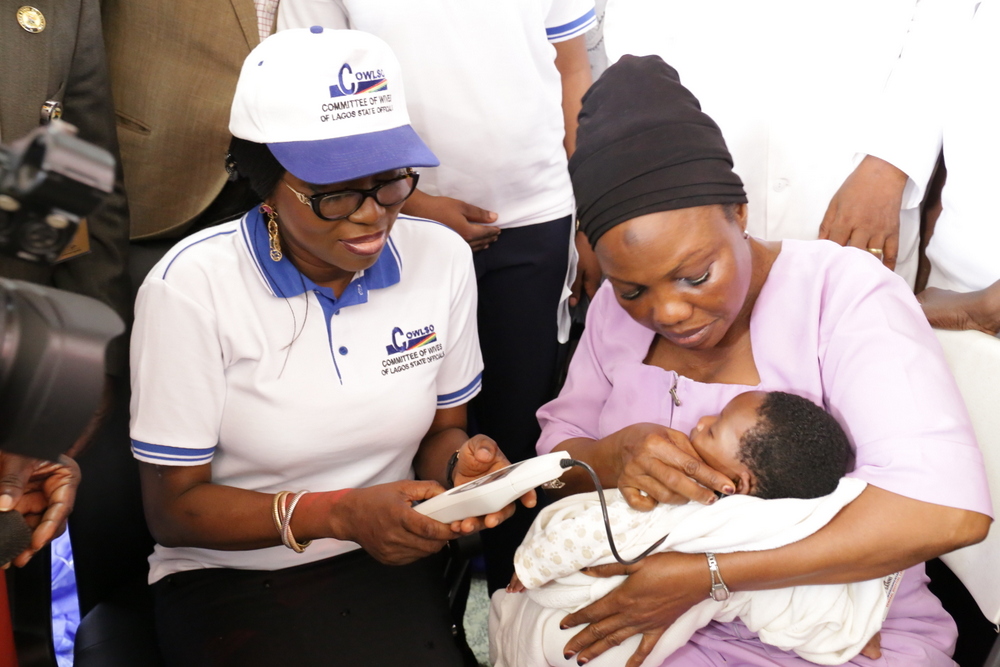 Bolanle noted that the committee resolved to upgrade that department with modern equipment to modernize the diagnosis and treatment of defective hearing condition.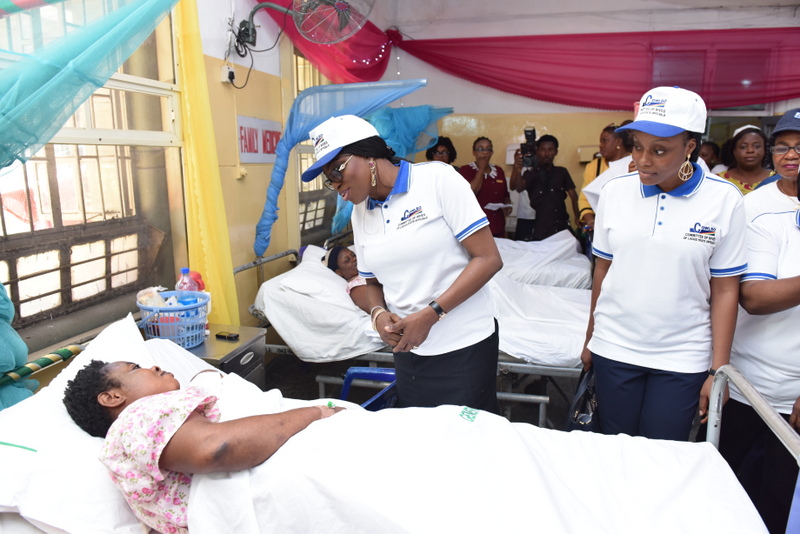 She said: "COWLSO began the upgrading of the hospital, with the state-of-art equipment to detect not only hearing impairments in adults but in children and new-borns. I am happy to announce that this is the first of its kind in any general hospital in the state and we look forward to replicating this in other general hospitals".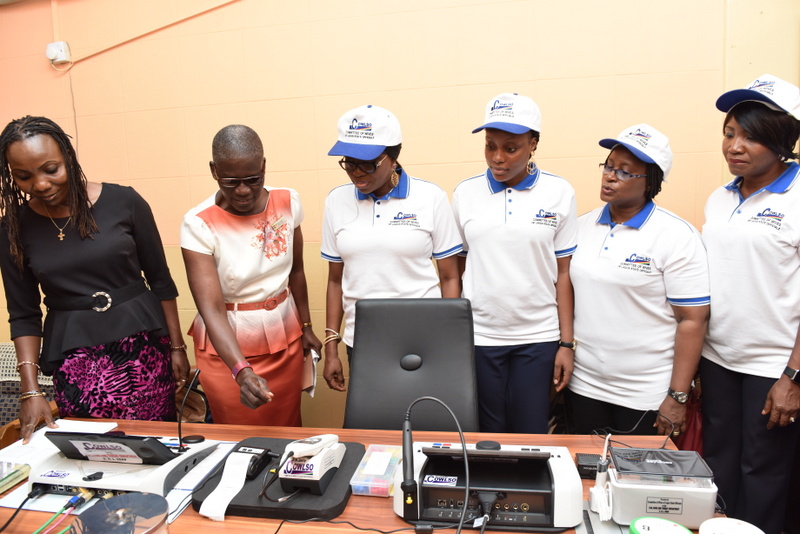 She also disclosed that the hearing aid devices were distributed to persons with hearing defects, especially children to ensure that the defect does not constitute a limitation to their education.
Speaking further, she said communication plays an important role in today's society. According to her, "hearing and understanding are central to social life, people who can't hear properly become increasingly isolated and are more likely to suffer depression".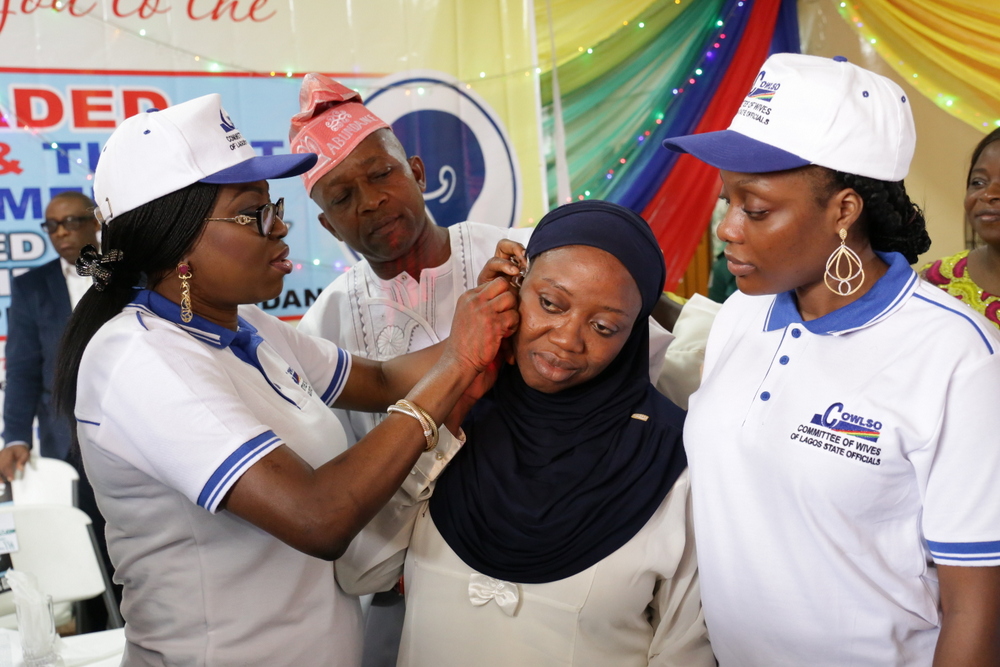 On the goitre surgery, she stated that COWLSO was moved by the high weekly diagnosis of women with the condition, majority of which required surgery that might not be affordable to them.
"However, owning to the high cost of the surgical procedure, many women are unable to complete the full circle of treatment. The committee therefore decided to sponsor the surgical procedure for about 30 women, including post surgery test and drugs administration".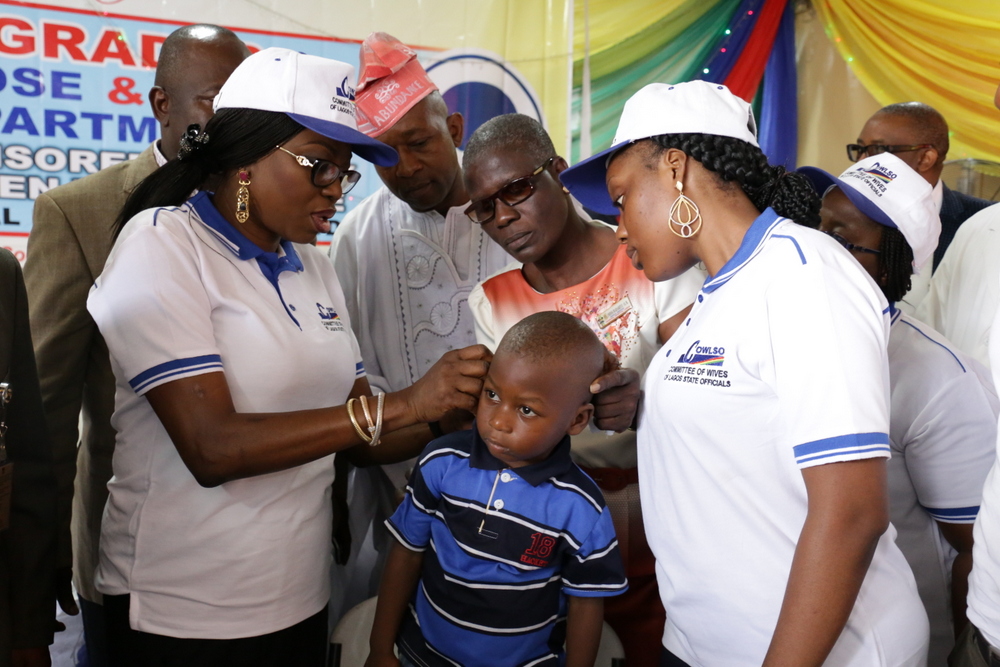 She further advised women to imbibe the habit of going for regular check-ups for early detection of ailments.
Also speaking, the commissioner for health, Dr. Jide ldris, represented by the permanent secretary, Dr. Omodele Osunkiyesi, stressed that the thyroid surgery would prevent possible cancer or cardiac complications. He promised good use and adequate care of the donated equipment.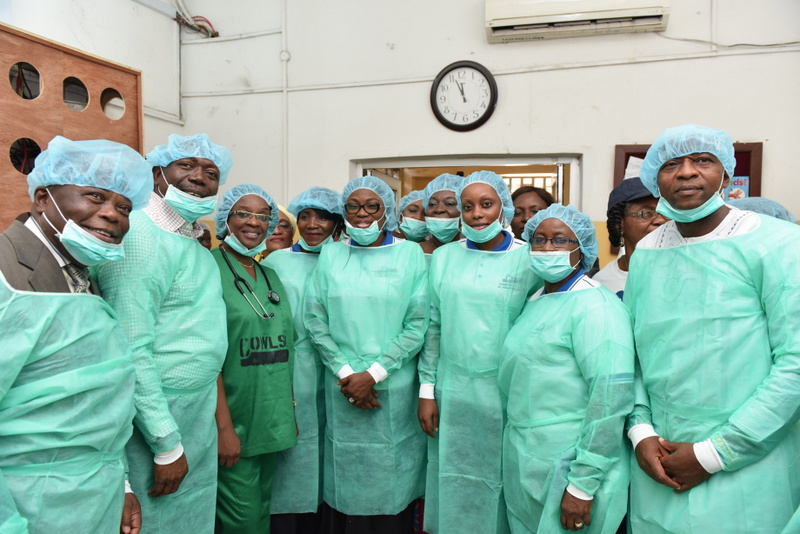 House committee chairman on health, who was also represented, expressed joy at the achievements of COWLSO under Bolanle Ambode, adding that more benefits would come to women in the state in the next couple of years.
The beneficiaries of the surgery and hearing aid devices who were overwhelmed with joy, expressed profund appreciation to COWLSO and to Mrs. Ambode.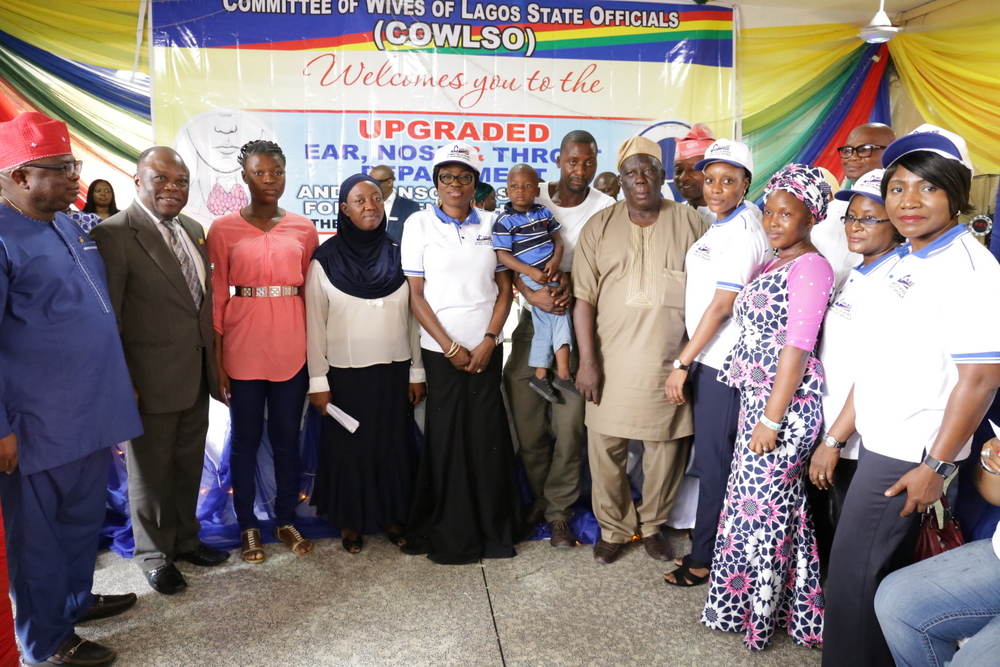 Equipment donated to the E.N.T Department by the committee include Heine Otoscope, diagnostic audiometer, AD629. Video laryngoscope and prolapse ear injector among others.
The annual national convention of the committee comes up next month.