The entire Muslim community in Agege stood still yesterday when the Governorship candidate of the All Progressives Congress (APC), Mr. Akinwunmi Ambode, joined its Maulud-Nabiyy procession.
Ambode, who made a surprise appearance during the procession, believed to be the second largest in the federation, was received with loud shouts. As he made his way through the mammoth crowd, Ambode was greeted with shouts of 'our next governor', 'Sai Ambode' by the community made up largely of residents from northern states.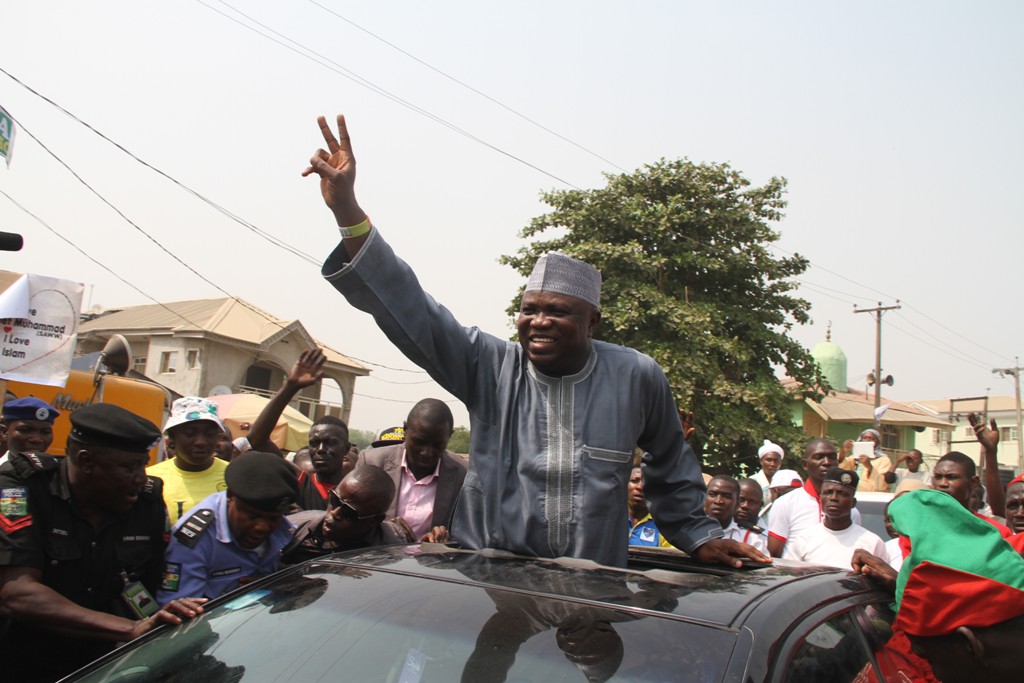 Many shoved themselves to have a glimpse of the man they have heard so much about.
Ambode, in a flowing Hausa native attire, greeted and shook hands with the crowd before he was received by the Seriki of the Islamic community in an open vehicle.