Nigerian international football star, Obafemi Martins, has joined the growing list of celebrity supporters of the All Progressives Congress Governorship candidate, Akinwunmi Ambode. Obafemi Martins, who currently plies his trade with the Seattle Sounders Football club in America, showed his support to Akinwunmi Ambode's campaign by donating branded T-Shirts to the campaign.
When asked why he chose to support Ambode's candidacy, he stated that Akinwunmi Ambode had a very good programme for the development of youth and sports in Lagos which would benefit the youth. He also urged all youth across the state to vote for Akinwunmi Ambode as the next governor of Lagos State assuring them that Ambode was the best choice for the youths of Lagos.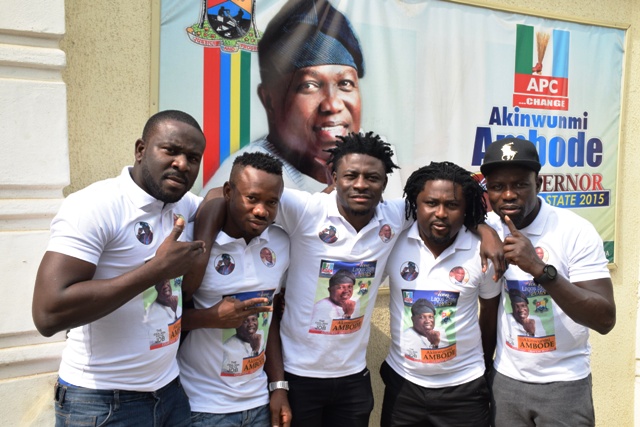 Obafemi Martins visited the Akinwunmi Ambode campaign office in Gbagada today in the company of some of his friends to hand over the branded items and his friends all pledged their support to Akinwunmi Ambode.