The All Progressives Congress (APC) gubernatorial candidate in Lagos, Mr. Akinwunmi Ambode, has assured that the help that will make Lagos more prosperous, safer and cleaner, is on the way. He stated this at today at the Oworonshoki playing ground, while addressing the people of Kosofe in Lagos during the APC rally held in the constituency.
The event was the presentation of the gubernatorial candidate, his running mate, Dr. Idiat Oluranti Adebule, and other candidates to the people.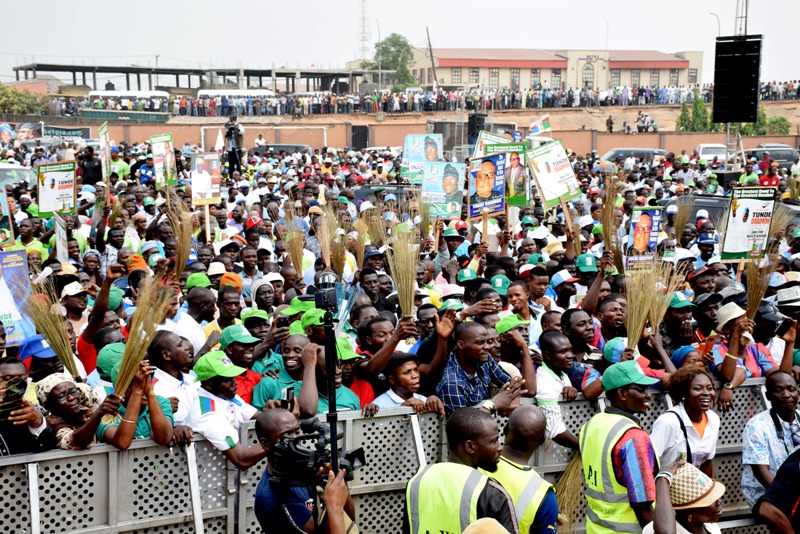 Ambode stated, "Thank you Kosofe. My message to you is simple, and that is continuity. I am committed to using my experience to continue the good works we have all enjoyed in Lagos".
He added, "Help is on the way, the help that will make Lagos much more prosperous, even cleaner, and safer is what I promise. Vote for experience, vote for tested leadership and I assure you that Lagos will keep working for us all".