I thank you all for honoring my invitation to this #GivingTuesday event which by some stroke of fate coincides with my birthday. The #GivingTuesday concept is not a celebration per se but a clarion call to action to better the lives of others, through generous and sacrificial giving.
In 2012, the United Nations Foundation commenced the #GivingTuesday initiative, a global way of promoting and celebrating philanthropy.  #GivingTuesday is observed world-wide, supported by business, political, and social leaders, who jointly champion fund-raising for community development.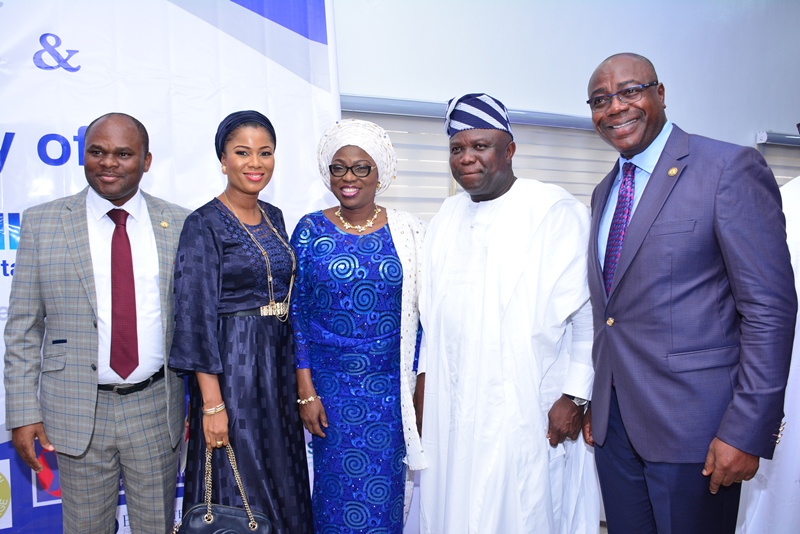 Presidents and Heads of Government of many nations have become patrons of this philanthropic movement, a universally recognized way for patriotic citizens to jointly contribute towards societal well-being.
It was therefore in line with this global best practice, that I gladly accepted with all sense of responsibility to be the Lagos State Patron of #GivingTuesday.
#GivingTuesday activities in Nigeria is powered by Committee Encouraging Corporate Philanthropy (CECP-Nigeria), which is a platform through which the private sector can support the developmental efforts of government.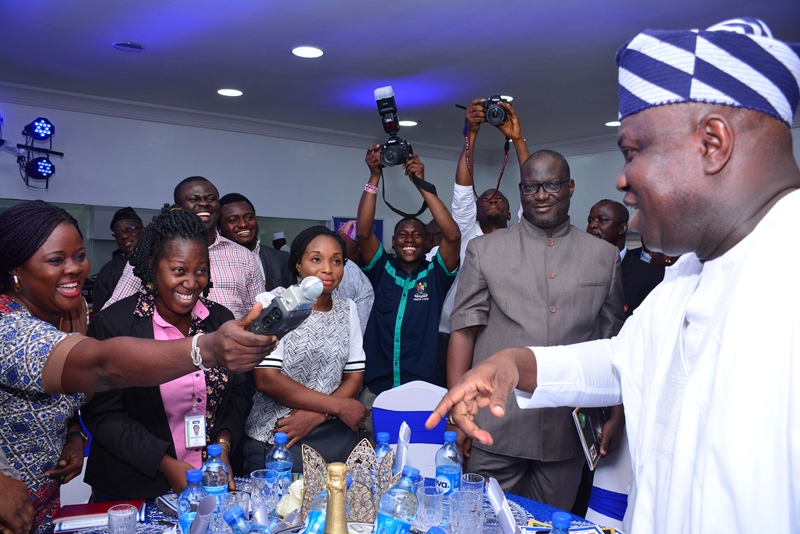 I am happy to celebrate this very special #GivingTuesday with my friends, family and colleagues. Amongst our Special Guests for today are some of the One Hundred specially chosen philanthropists known as Centurions and One Hundred philanthropic CEOs known as Nigeria's First 100.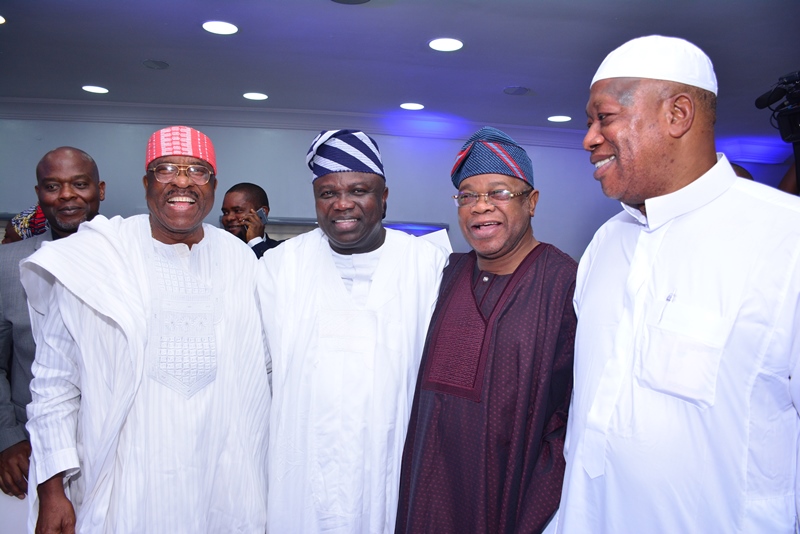 The Centurions are individuals who have invested their resources to create positive change and make life better for the masses, through the practice of massive, exceptional and far-reaching philanthropy. On the other hand, Nigeria's First 100 are philanthropic technocrats chosen from among the CEOs of the biggest and best philanthropic corporate organization in Nigeria.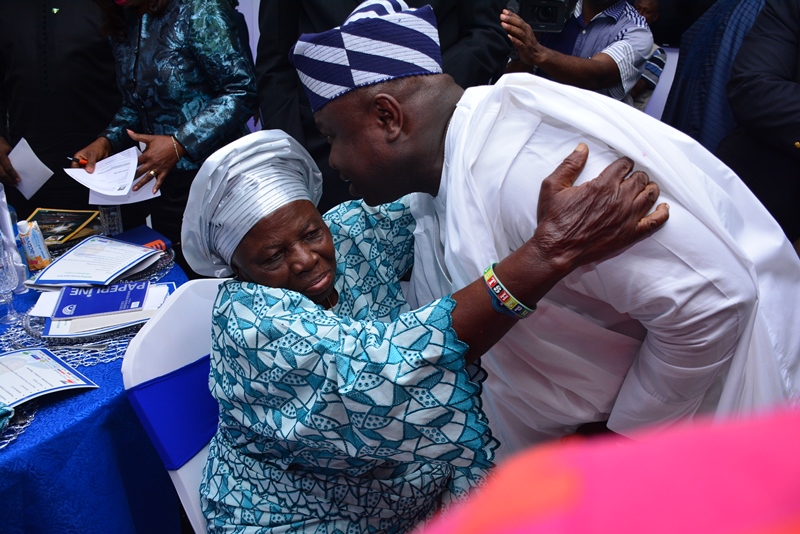 The current focus of #GivingTuesday is the "BIG WAR Against Cancer in Nigeria". The first phase of the Big War Against Cancer involves raising funds to acquire and deploy 37 Mobile Cancer Centres (MCC) for each state of the federation and Abuja.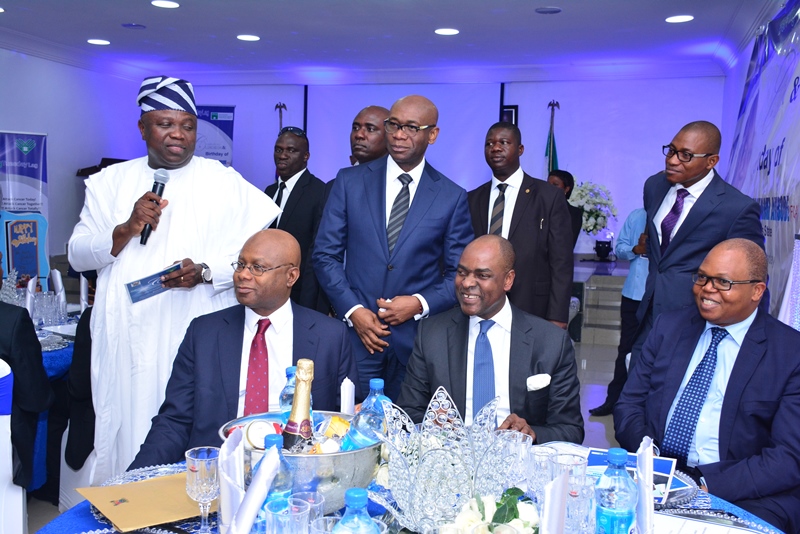 I am very glad to throw my weight behind this initiative, particularly given the significant positive impact that this cause could potentially have on society.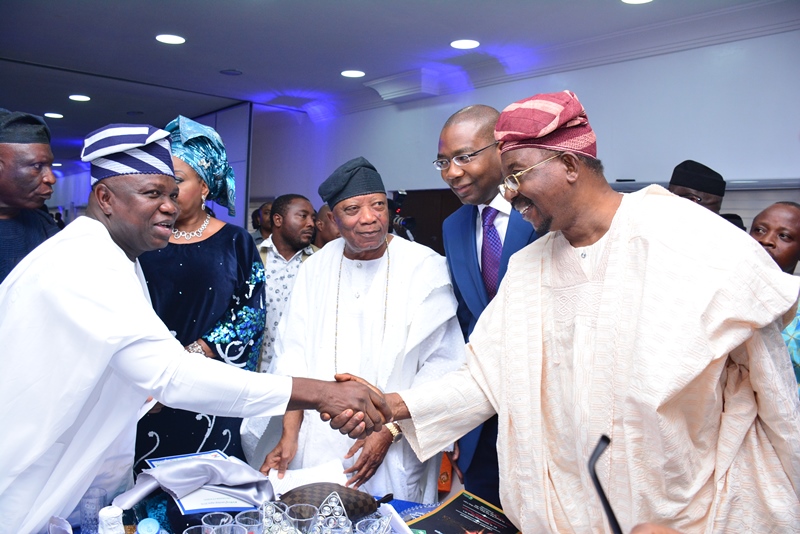 Lives are lost every day to cancer and this is unacceptable. This is why the Lagos State Government carries out public health programmes focused on cancer.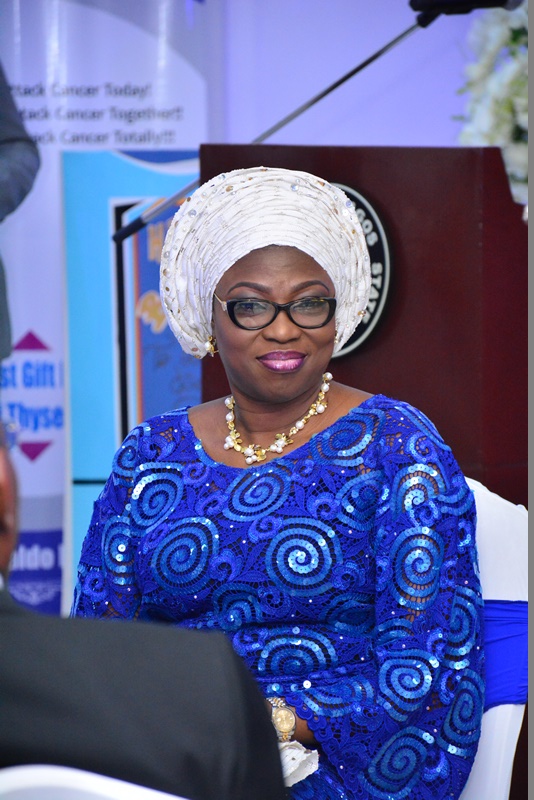 However, I believe that the government alone cannot solve every problem; everyone has a role to play. In my one year in office, I have come to realise that even with the best will in the world, Government cannot do everything. The real challenge before me as Governor of Lagos is how I unite public, private and philanthropic sectors in building our state.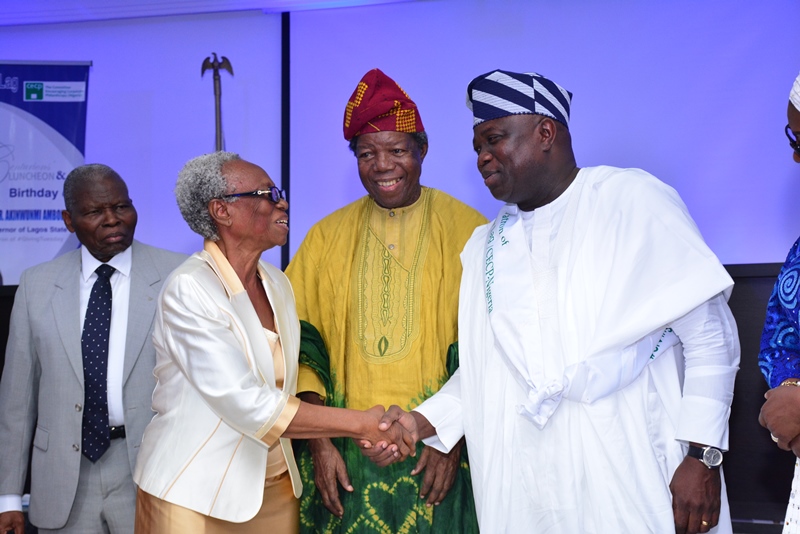 I am therefore, glad that through this private sector led initiative I can play a role in helping to advance the BIG WAR Against Cancer for the well-being of not just the good people of Lagos State but Nigerians in general.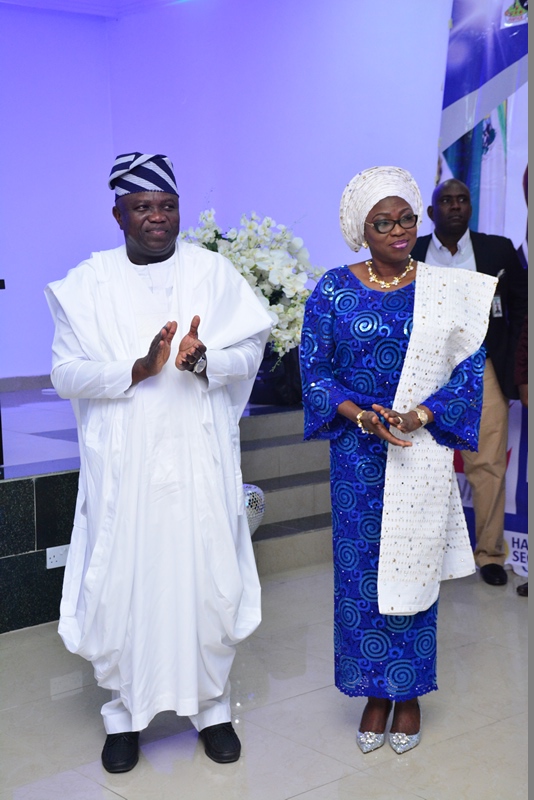 On this note, I wish to publicly commend those philanthropists who are the major sponsors of the first set of Mobile Cancer Centres (MCC) which have already been ordered. These include the President of the Nigerian Stock Exchange (NSE), Mr. Aigboje Aig-Imoukhuede; the Managing Director of the Folawiyo Group, Dr. Tunde Folawiyo; the MD of Northwest Petroleum and Gas Company Ltd, Dame Winifred Akpani, as well as the Chairman of Zenith Bank, Mr. Jim Ovia.
Today is an opportune moment for me to spell out my commitment and full support for the efforts of CECP. I am delighted with the philanthropic sector through which your organisation has marched on, often out-giving Government itself in support of the eradication of many societal ills. The work being done by those represented here today is extraordinarily inspiring and transformational in its breadth, reach and impact.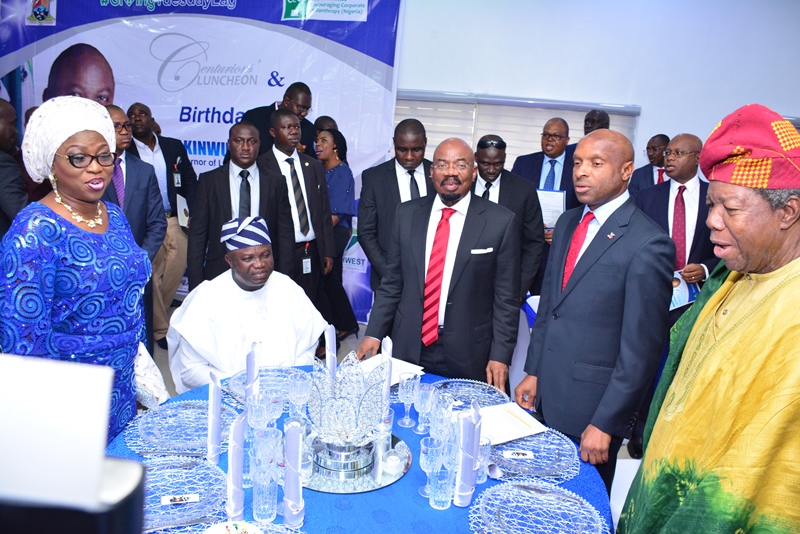 The purpose of this Luncheon is to raise funds for One Mobile Cancer Centre for Lagos but I would like to challenge us all to not only give towards the provision of one Mobile Cancer Center but towards the provision of 3 Mobile Cancer Centers servicing each of the senatorial districts of Lagos; as the Centre of Excellence and Africa's model City-State!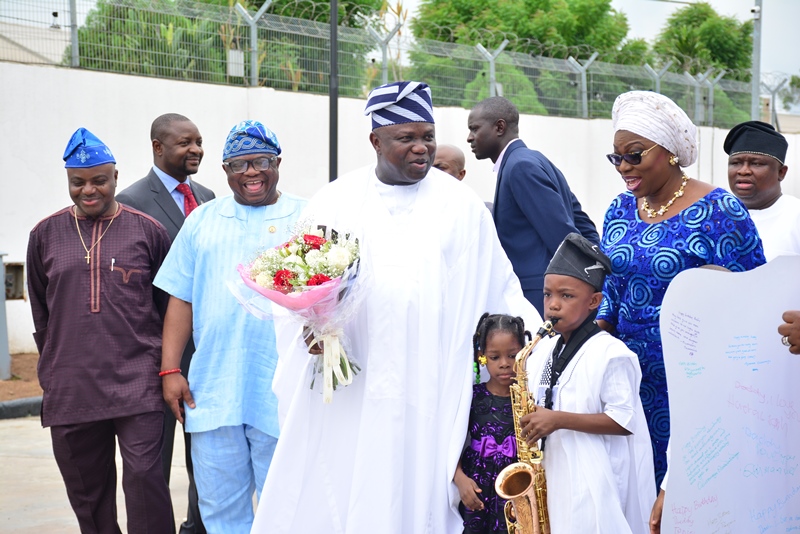 This would help to save millions of Nigerians from preventable suffering and death. We can only achieve this goal with the generous support of all people of goodwill. Without these donations, the goal would not be reached and the opportunity to save lives would be lost.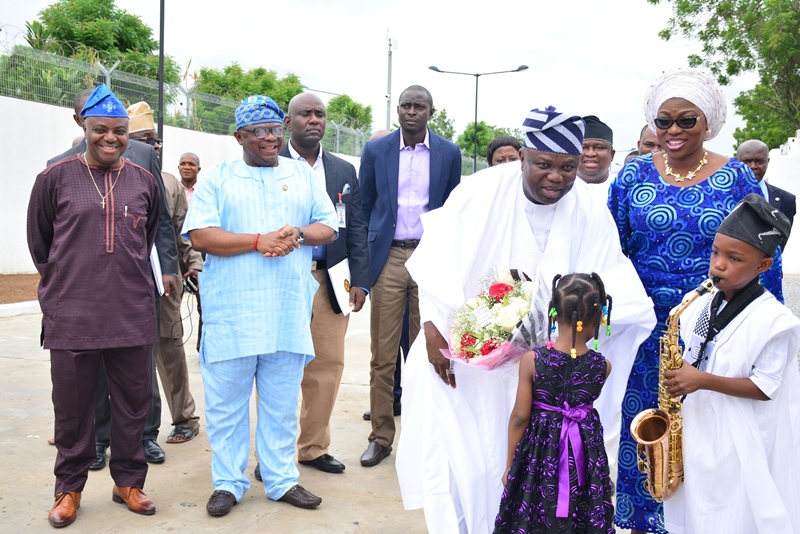 I urge all of you, my friends, family, colleagues, eminent philanthropists and philanthrocrats, to rise up and be counted by donating generously towards this worthy cause.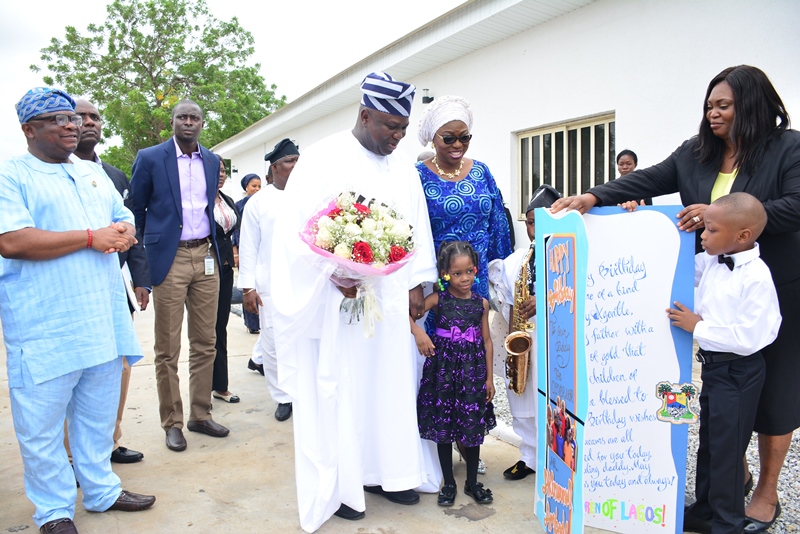 Before I close, I want to sincerely thank CECP for all their efforts and for giving me the great honour of being the first Lagos State CECP Patron and the first Governor of the Federal Republic of Nigeria to become a Patron of CECP. I thank you from the bottom of my heart.
I thank you all again for celebrating today with me as philanthropy marches on in Lagos!
Thank you.
Akinwunmi Ambode
Governor Lagos State
June 14, 2016