Wife of Lagos State Governor, Mrs. Bolanle Ambode on Monday commenced the distribution of 175,000 educational kits, consisting of school shoes and socks to children across the State public primary schools.
Speaking at the Central Primary School, Oba Akinjobi Ikeja, one of the venues slated for the distribution exercise, Mrs. Ambode also renewed her call to parents and well-meaning Lagosians to pay adequate attention to the welfare of school pupils in the State.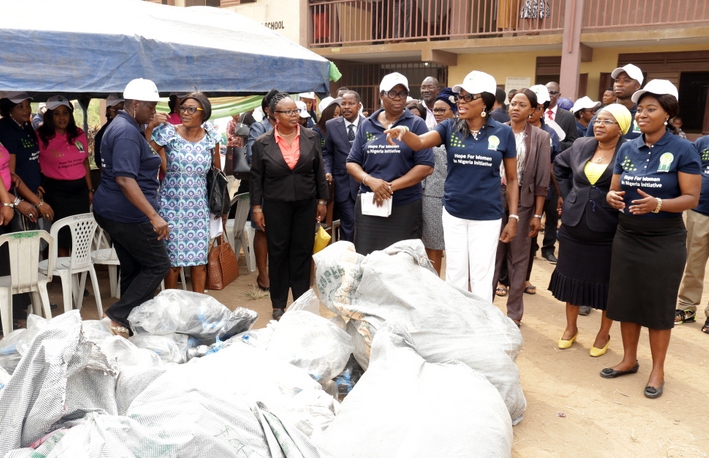 The distribution was being done by her pet project, Hope for Women in Nigeria Initiative, (HOFOWEM).
The Foundation had in September last year launched " Project Bright Steps'' for public school pupils in Lagos State, during which Mrs. Ambode promised to distribute 175,000 school shoes and socks, to children in Primary 1-3 in Lagos State public primary schools.
Addressing journalists, Mrs. Ambode said, "You remember that when we launched "Project Bright Steps" for school pupils in September last year, I promised that HOFOWEM will distribute to all pupils in primary 1-3 in Lagos State primary schools. The total being 175,000 pupils and the distribution is what we are doing in five centres across Lagos beginning from today.
"Other major distribution Centres cover all the five Education Districts, They are: Agege LGA Secretariat; St Agnes Nursery and Primary school complex, Maryland; Education District 4, Yaba; LGEA Secretariat, Ojo; and LGEA Secretariat,  City Hall (Holy Cross)."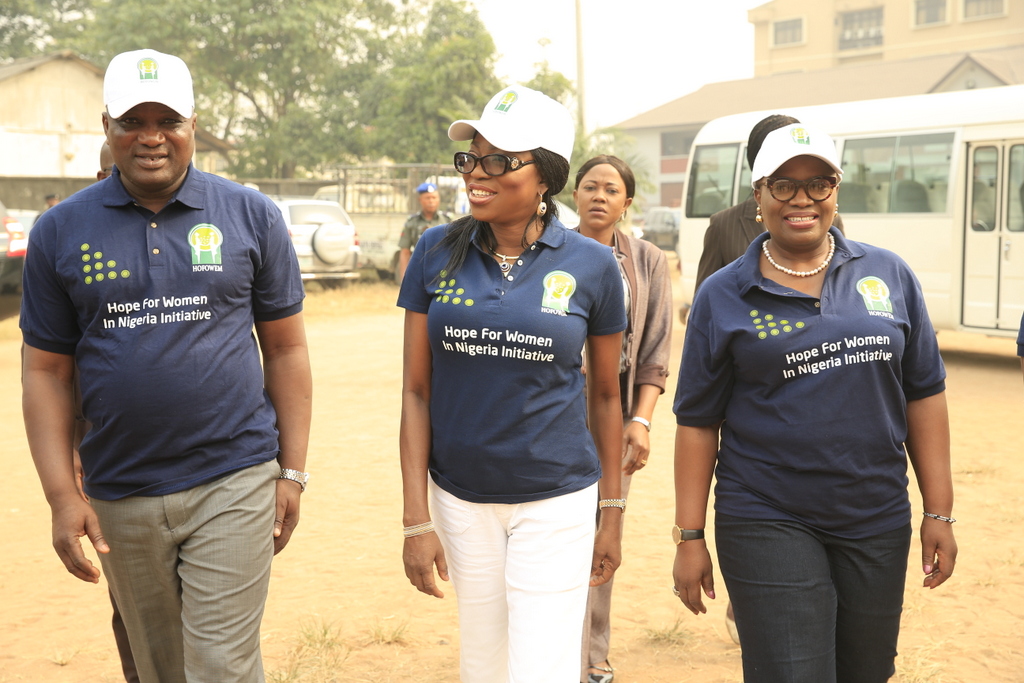 She appealed to the pupils to listen attentively in class; dress neat and smart to school; read their books; obey and respect their teachers; to always wash their hands and not join bad gangs. She prayed for God's guidance and protection at all times.
Speaking further, the HOFOWEM founder, Mrs. Ambode recalled that during the launch of the project, she had promised to make the shoe and socks distribution to the pupils an annual event.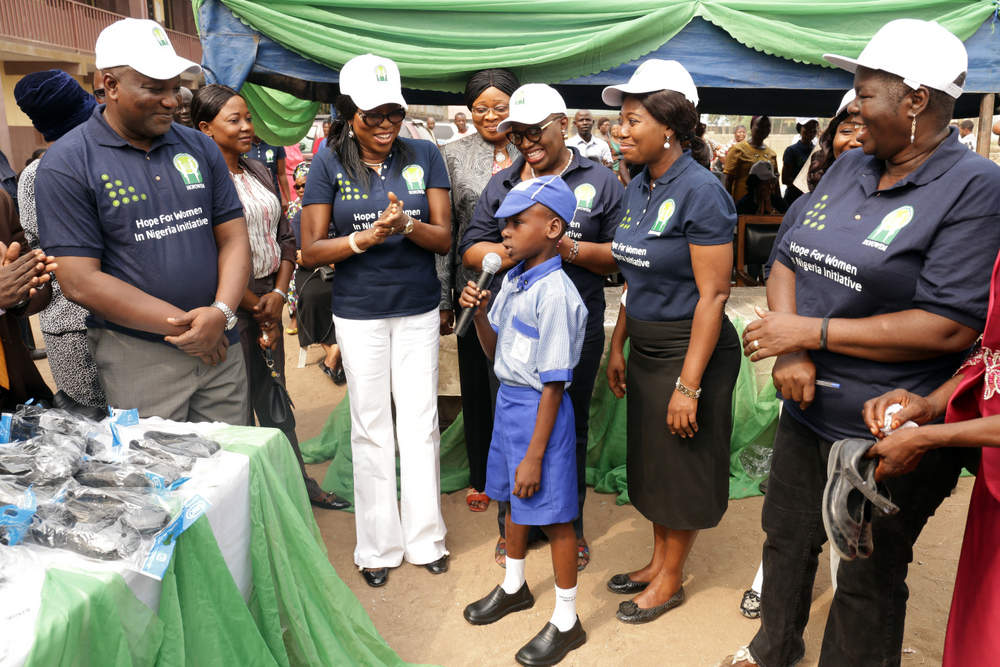 She emphasized that the project was motivated by her love for children and desire to see them decently kitted for school to boost their self confidence and overall performance.
According to her, "Properly equipping our children for school plays a great role in boosting their confidence level, morale, concentration and overall performance.''
She reiterated that well meaning members of the society must continue to rise to the responsibility to ensure the future leaders of the nation have all the support in preparing them to fulfill their purpose just as he emphasized that wearing shoes is not a luxury, but a necessity.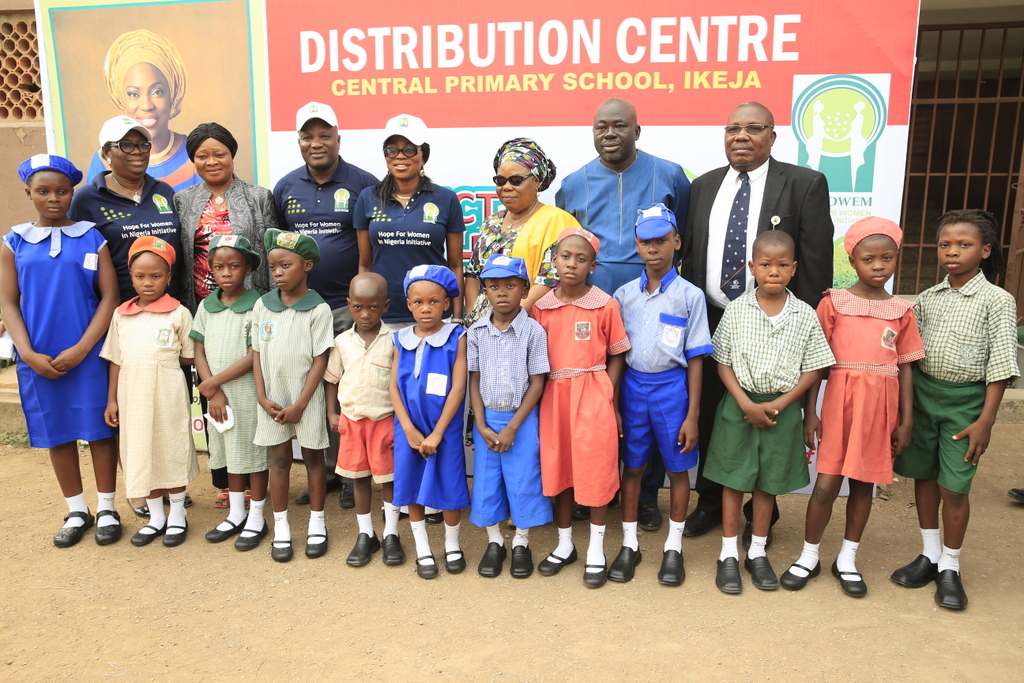 Mrs. Ambode further promised that her foundation would continue to do all within its powers to put smiles on the faces of the pupils to compliment the efforts of the state government.