On behalf of the people and Government of Lagos State, I am delighted to welcome you all to the Access Leadership Conference 2015 and to Lagos State.
The theme of today's conference – Leading in a Transformational World: The Imperative of Innovation aptly captures not only the environment in which much of today's global businesses are conducted, but also it resonates with the reality of the human existence in the modern world.
We live in a world today where transformation in every sphere of the human endeavour is taking place at a dizzying pace. It was not too long ago when humans undertook their first voyage to the moon. Since that historic feat, technology has so much developed that we now send unmanned ships into the space.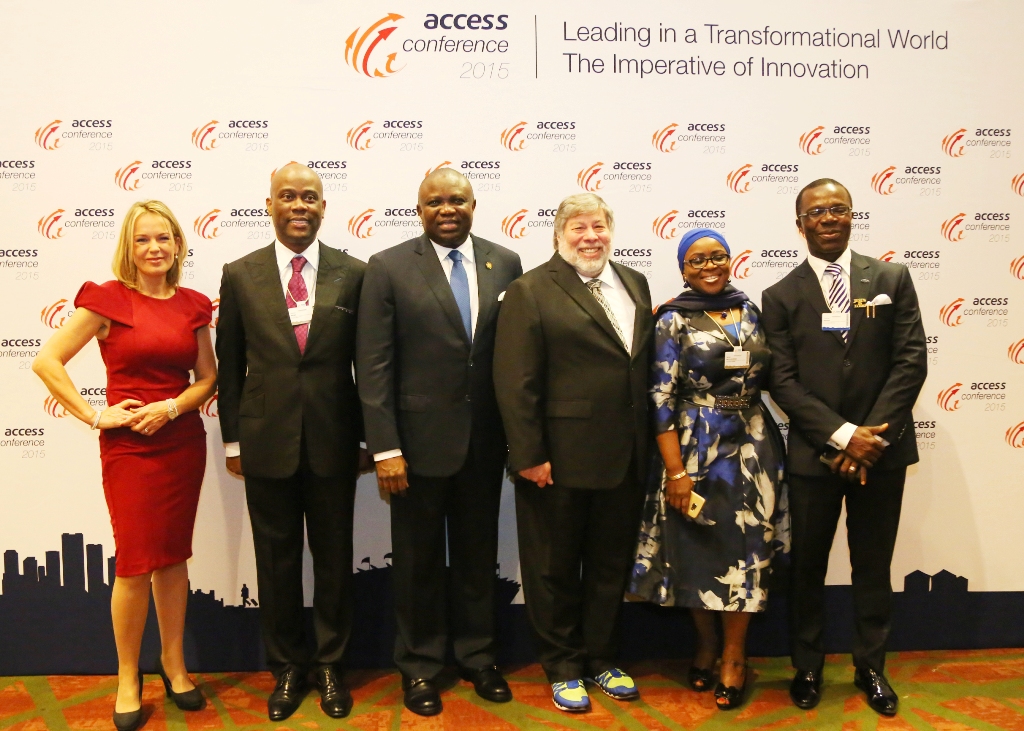 Just over two decades ago mobile phones were almost unknown in this continent. Today there are over 160 million mobile lines in Nigeria alone. It is a fact that we now use mobile phone to do almost everything from making calls, to transferring money across the world.
Ladies and gentlemen, as the theme of today's conference instructs, we must continue to innovate, and we must always remind ourselves that for innovation to be meaningful it must inform transformation. This, and nothing more pretentious, is what will bring about a transformational leadership in whatever sphere or endeavour we apply ourselves. An unfocussed, ineffective and untimely innovation can only result in a 'motion without movement', a leadership without transformation. Those who refuse to innovate will stagnate at best, or worst, vegetate.
Indeed, we live in interesting times. We live in an era where our ability to influence the society depends very much on how we are able to bring innovative ideas to bear on our responsibilities.
In Lagos State, we have decided to take the bull of transformational leadership by the horn. We have created the Office of Transformation, Innovation and Creativity to champion our vision of transforming the way we do business in the State.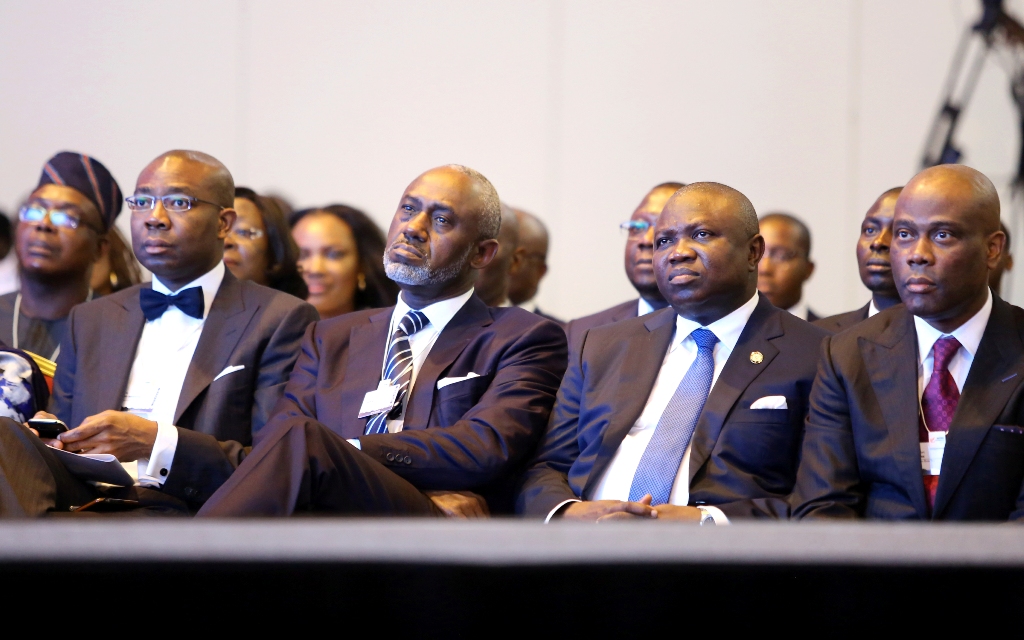 We have embarked on several projects using the most innovative ways and technologies available. Within a very short time from now, those who wish to conduct transactions with Lagos State in areas including, but not limited to, property and land, should be able to do so using e-facilities.
Ladies and gentlemen, leading a transformational world through innovation implies creating conditions that promote entrepreneurship and facilitate an environment where entrepreneurial spirit can thrive. This is the challenge of any government.
In this regard, I seize this opportunity to announce the establishment and commencement of Pitch@Lagos from next year. This is an initiative through which we will identify the best of our young entrepreneurs for the purpose of supporting and promoting their enterprise. I am very pleased to report that both former President Olusegun Obasanjo and Alhaji Aliko Dangote have consented to sponsorship of the initiative.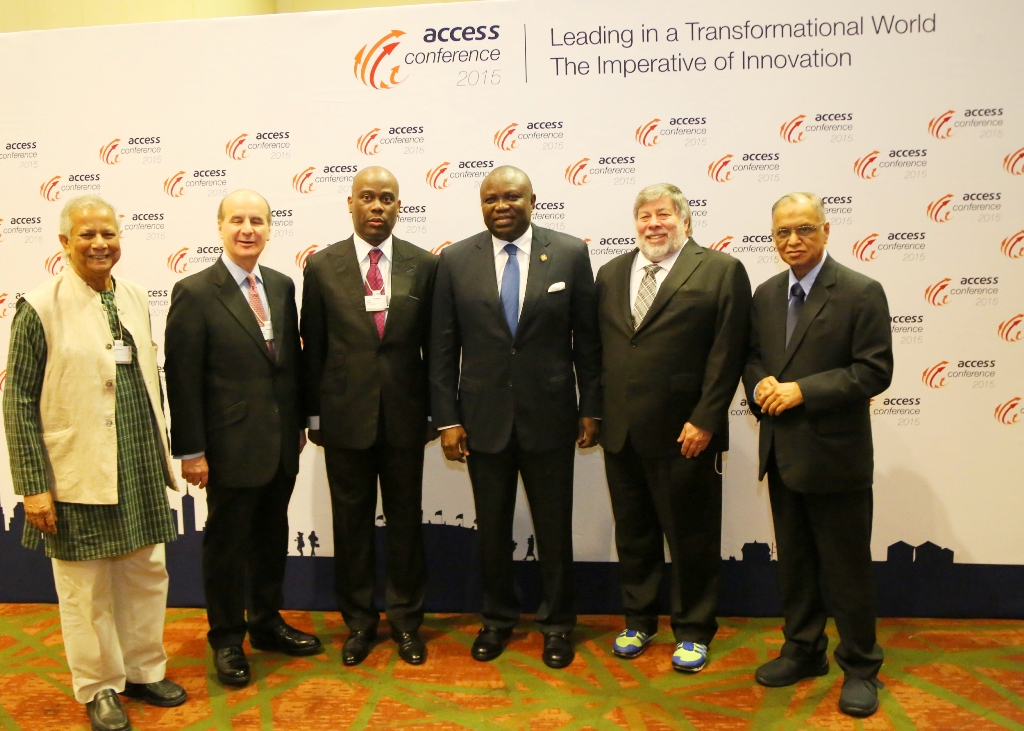 May I use this medium also to express the appreciation of Lagos State to Access Bank Plc for also supporting this initiative.
Ladies and gentlemen, with the assembly of excellent and well-experienced speakers, business leaders, policy formulators and world leaders that Access Bank has graciously put together for our collective benefit today, I have no doubt in my mind that our knowledge of how innovation can engender transformational leadership will be much enriched.
I will be failing in my duty as the governor if I do not seize this opportunity to invite your governments, companies, your business men and women, to invest in Lagos. Lagos is open for business. I invite you all to take advantage of the new one stop shop -the Office of Overseas Affairs and Investment, which the government has created to ease doing business in Lagos.
With a population of over 21 million people, a large middleclass, an expansive market that extends down the West African coast, with a status of the fourth largest economy in Africa, Lagos is indeed the place to innovate and make transformational investment!
I invite you to enjoy this city of aquatic splendour and experience all it has to offer.
Thank you.
Itesiwaju Ipinle Eko, lo je wa logun!
Mr. Akinwumi Ambode
Governor of Lagos State
10 December 2015