I am happy to welcome you all to Lagos for this 2nd National Committee on Export Promotion Meeting.
The decision of the Federal Government to establish the National Committee on Export Promotion to promote Nigeria's non-oil export-led economic diversification is a wonderful initiative as our nation can no longer depend on only oil.
As a nation, we must improve our balance of trade. To achieve this we must go back to the basics. From the early history of nations and kingdoms, International Trade has been the basis of the wealth of nations. Wealthy nations export more than they import and they usually have multiple export products. To achieve the status of a wealthy nation, it is obvious and imperative that we must export more.
Speaking of export, in the past two days, we have played host to President Emmanuel Macron of France. As you may all know, President Macron's first port of call in Lagos was the Afrikan Shrine. We learnt that he has been a lover of Afrobeat music for over a decade and this was at the core of his interests in Nigeria. What does that tell us?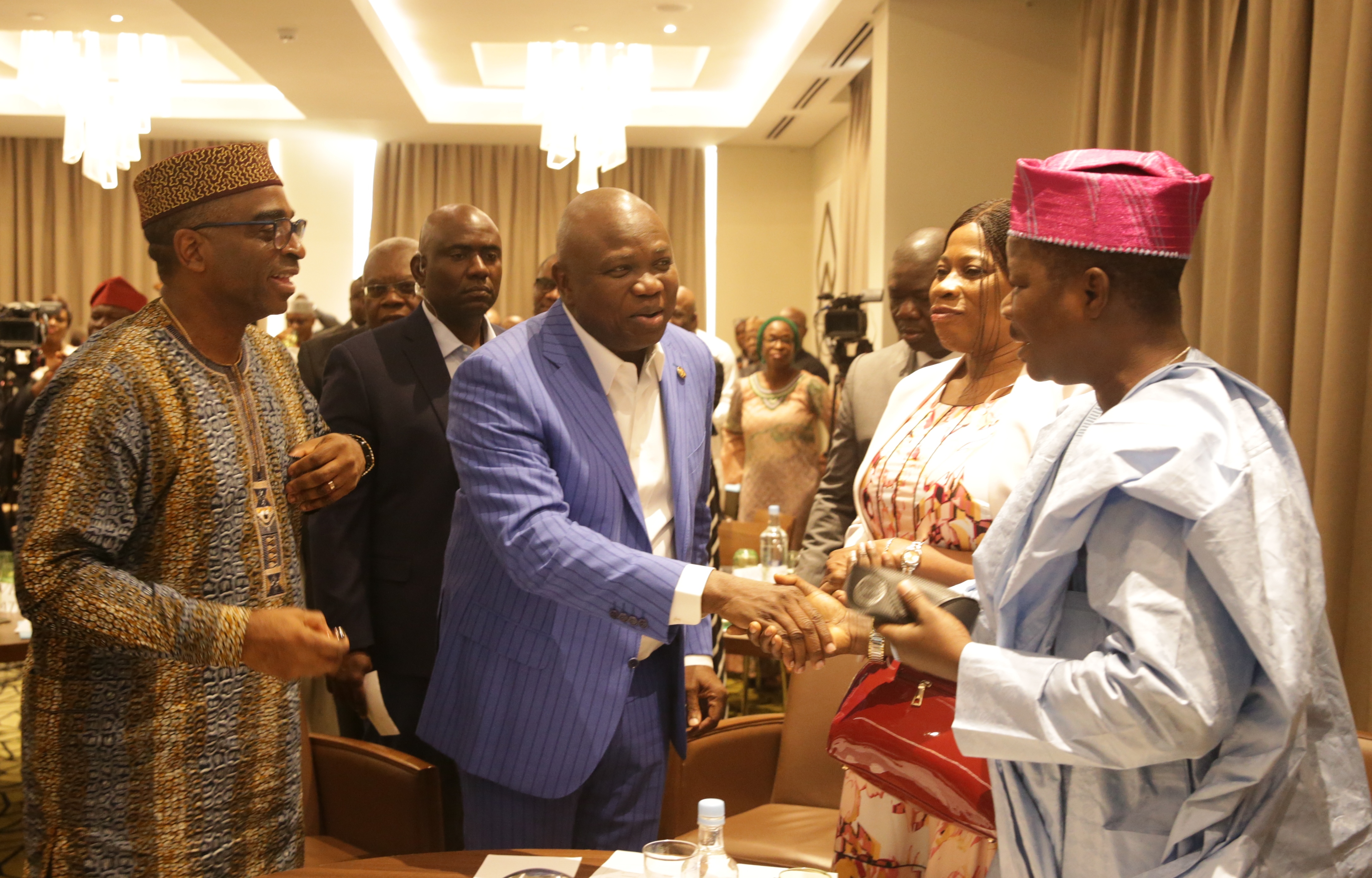 For me, it is clear that Afrobeat is a product we can export. But not only Afrobeat but Fuji and Highlife; Nollywood; our fashion and our art. There are a lot of other products we can export in the arts and other sectors but we must put in place the infrastructure and framework to support these industries.
As you discuss the modalities for implementing the Zero Oil Plan (ZOP), a component of the Economic Recovery and Growth Plan (ERGP) of the Federal Government, and showcasing landmark export projects of participating states, I want to urge that we think outside the box.
As a State, we have keyed into several export-oriented initiatives such as the One State One Product (OSOP) initiative spear-headed and monitored by Nigerian Export Promotion Council (NEPC). Through this initiative, our State has identified and commenced the process of developing three key commodities in which we have comparative and competitive advantage – coconut, fish and vegetables.
We plan to facilitate the development of these commodities into exportable products.
Our export promotion initiatives also include export aggregators designed to boost productive capacities of our indigenous micro, small and medium industries. The objective is to create locally-made products and services that not only satisfy local markets but meet competitive export demand.
Our efforts in this area include: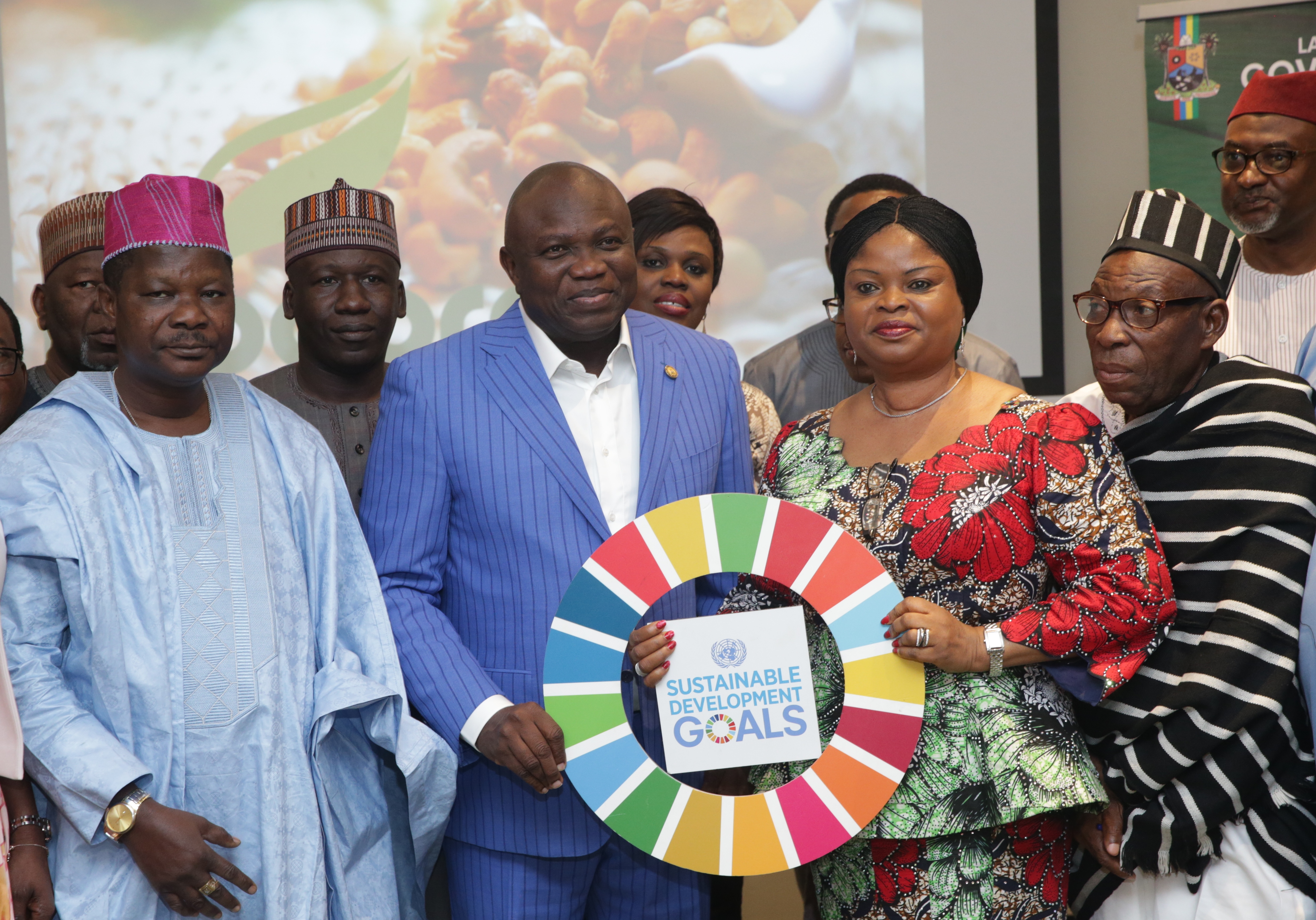 Development of Lekki Free Zone as a one-stop export processing zone.
Development of enterprise zones, small-scale industrial estates and light industrial parks in different parts of the State to provide business accommodation and factory spaces
Supporting the Made in Lagos campaign to enhance market access for our MSMEs.
Distinguished Participants, Ladies and Gentlemen, these initiatives are some of our State's programmes to support the Zero Oil Plan of the Federal Government. But we can do more.
I am very hopeful that this meeting would come up with a viable and sustainable agenda that would at the end of the day help us in achieving our economic re-birth without reliance on the oil. Let us expand the scope of our export considerations and increase the wealth of our country.
If one of the most powerful men in the world is a lover of our music and culture, then we must look inwards and find ways to export this. Our State is big on Arts and Entertainment and we believe strongly that this is a very lucrative avenue to create wealth and employment for our people.
Once again, I welcome you all to Lagos and I wish you very rewarding and impactful deliberations over the next two days. While here, I welcome you all to explore our State and see at first hand the many potential export opportunities we possess.
On this note, Your Excellency, distinguished Ladies and Gentlemen, I formally declare this 2nd National Committee on Export Promotion Meeting open.
Thank you.