Lagos State Governor, Mr. Akinwunmi Ambode on Wednesday swore-in two new Permanent Secretaries into the State Public Service, with a charge on the appointees to add positive values and uphold the tradition of excellence which the State is known for.
Governor Ambode, who performed the swearing-in ceremony at the Executive Council Chambers at the Lagos House, Ikeja, said the successes recorded so far by his administration in the last 16 months could be largely attributed to the vibrant public service in the State, and counseled the appointees to continually adhere strictly to the integrity and productivity that earned them the appointments with the view to achieve enhanced service delivery to the citizens.
The Governor said: "In the last 16 months, our administration has started a course for positive growth and development in the various areas of human endeavors in Lagos State. Our modest achievements amplify commitment to the progress of Lagos as aptly expressed in the slogan "The progress of Lagos is of paramount interest to us all".
"A major pilot in the successes so far achieved is the vibrant state public service. Our public service ranks among the largest and most effective in Nigeria in terms of service delivery. Our public service has continued to maintain this reputation because we have always upheld best practices and given a lot of priority to training and equipping our officers.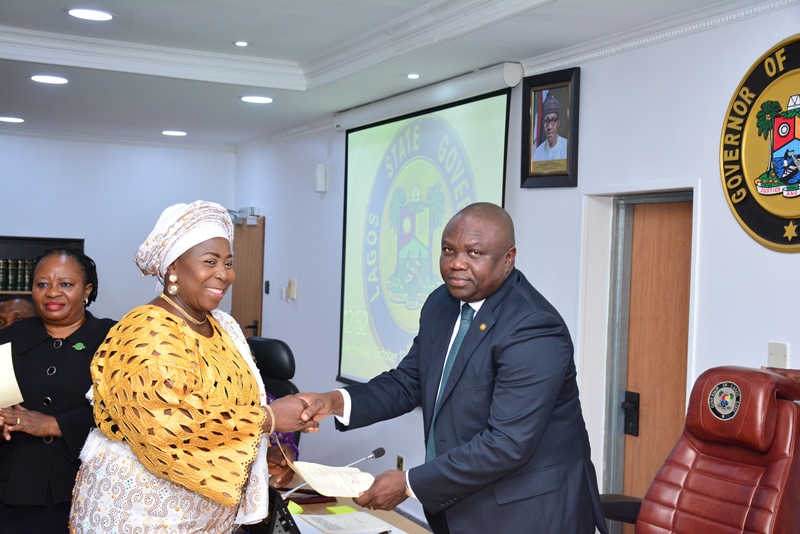 "More importantly, we have ensured that only competent and qualified officers with proven capacity to interpret and implement government policies and programmes are appointed to leadership positions," he said.
While congratulating the appointees on their deserved appointments, Governor Ambode said from findings, they were adjudged to be fit and proper persons with integrity and character and satisfied the parameters for appointments as Permanent Secretaries, therefore, they must not betray the confidence reposed in them.
Governor Ambode, specifically urged them to bring on board added value and relate with other members of the Body of Permanent Secretaries in upholding the tradition of excellence for which the state public service is known for.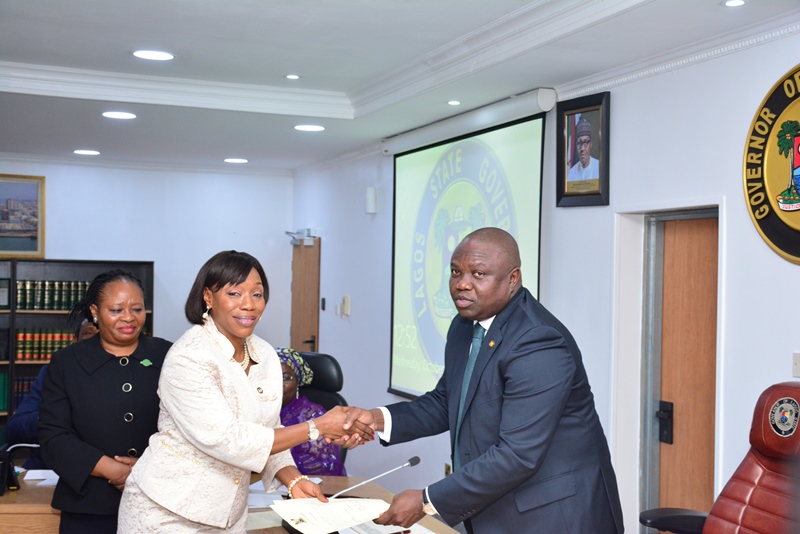 The Governor also warned the appointees to be conscious of their actions and inactions henceforth as according to him, they would be subjected to intense public scrutiny by virtue of their positions.
"You have been elevated to the highest career positions in the state public service and from now on, all your actions and inactions will come under intense public scrutiny. I urge you not to relent in maintaining integrity and productivity that distinguished you for the appointments," the Governor said.
The appointees are Mrs. Toyin Awoseyi, who was appointed Permanent Secretary in charge of Civil Service Commission, and Mrs Anike Adekanye appointed Permanent Secretary/Tutor General, Education District Five.