Wife of Lagos State Governor, Mrs. Bolanle Ambode on Monday counseled parents and guardians against using their children and wards to sell goods in traffic and on the streets, urging them to desist from all forms of child abuse and child labour.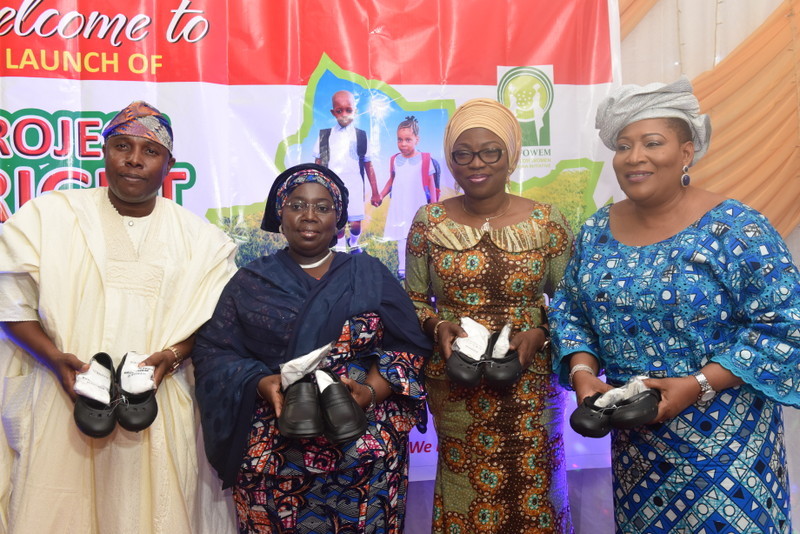 Mrs Ambode, who spoke at the official launch of distribution of shoes and socks to 175,000 public primary school pupils in Lagos State by her foundation, Hope For Women In Nigeria Initiative (HOFOWEM), said parents should send their children to school rather than use them to hawk to avoid the dangers involved.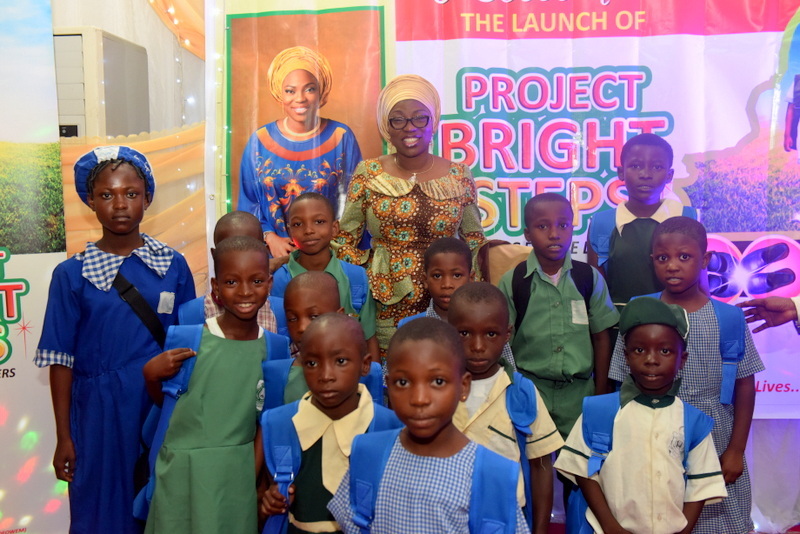 Speaking on the initiative tagged "Project Bright Steps", Mrs Ambode said the decision to distribute shoes and socks to pupils was one of the ways to motivate the young ones, boost their self-esteem, help them appreciate their self-worth, encourage them to be proud of themselves, and most importantly equip them.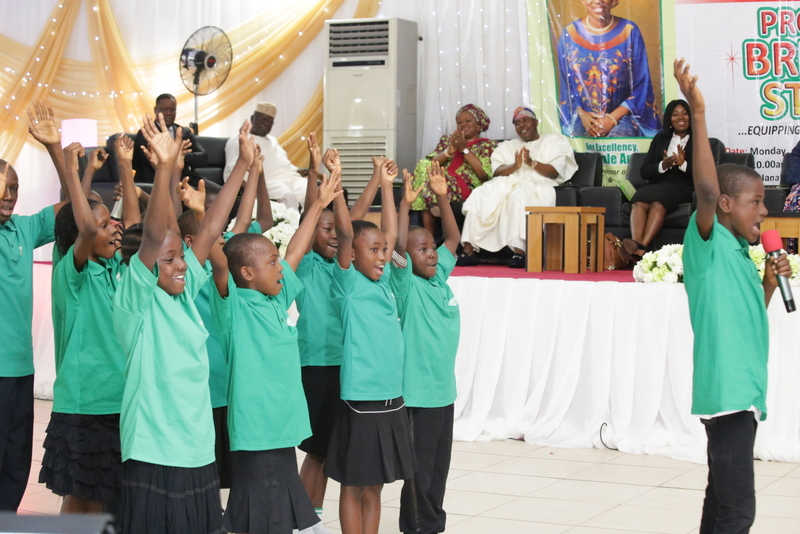 She said aside the positive impact such would have on the education of the pupils, it would also encourage local production of shoes, and thereby boost the economy.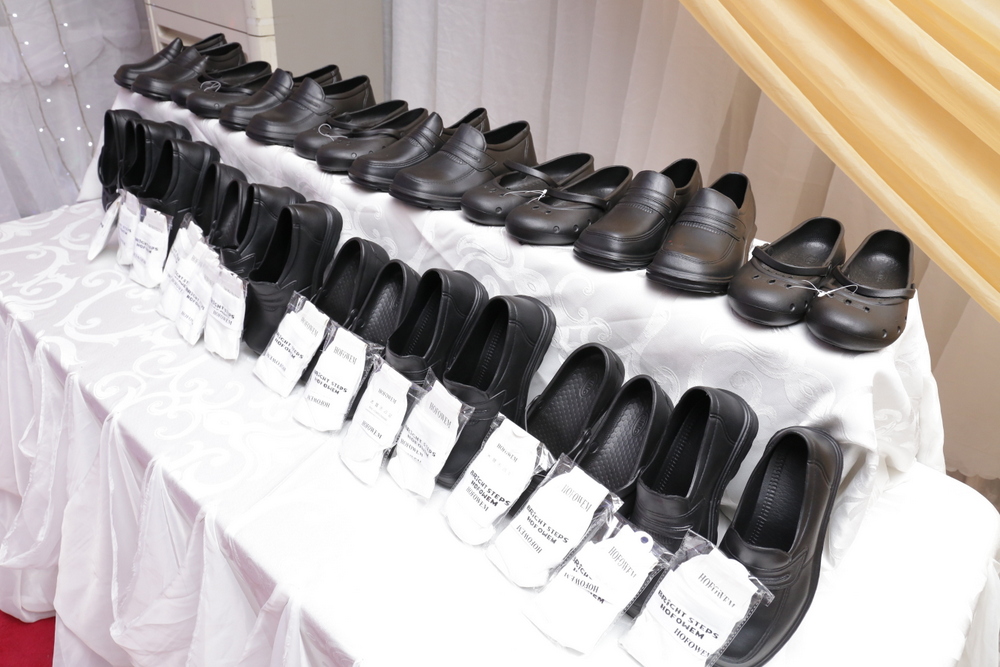 According to the wife of the Governor, it was disheartening to know that majority of pupils in public primary schools lacked shoes and socks to wear to school, adding that the intervention of her foundation was aimed at addressing such heart-breaking development.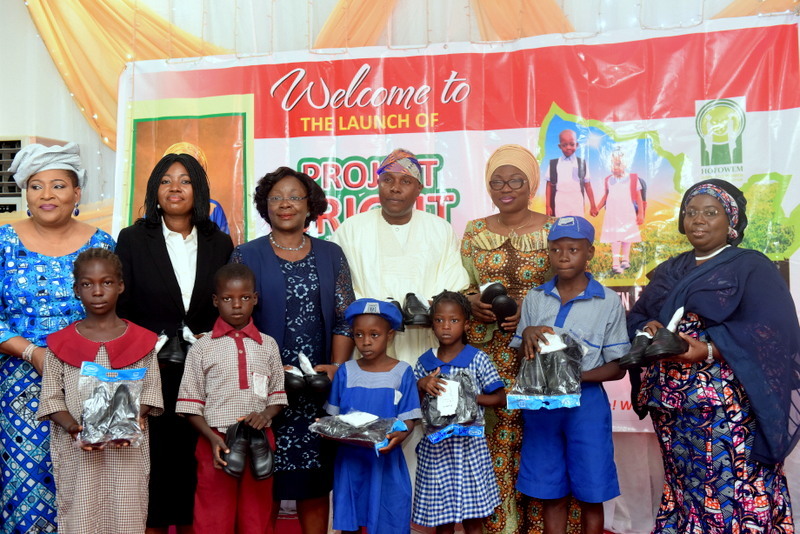 She said: "Unfortunately, walking without shoes has led many children to get sick, lose their feet to bacterial infections and other life-threatening diseases. It is essential for these children to wear shoes. Wearing shoes is not a luxury, but a necessity.
"As a mother, I am deeply passionate about children. Some lucky ones have the necessary support, while others have very little support of nothing. HOFOWEM realizes that many children do not have the opportunity to wear ordinary shoes. Yet, this is something that we take for granted.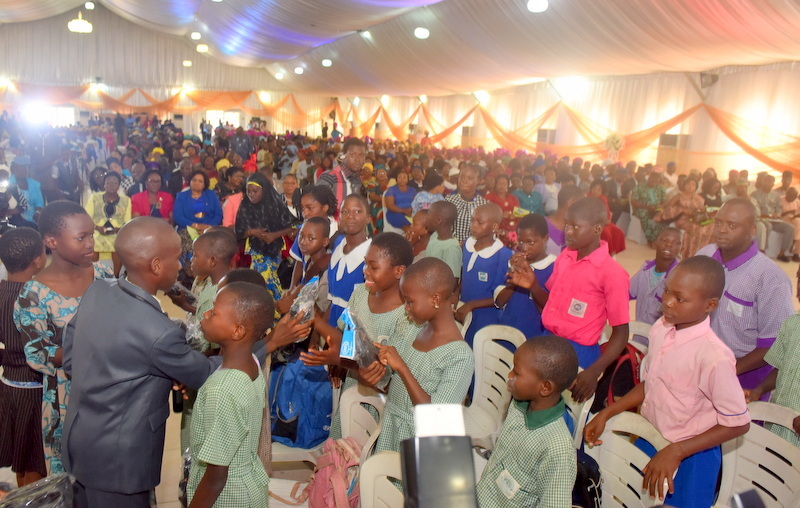 "Properly equipping our children for school plays a great role in boosting their confidence level, morale, concentration and overall performance.
"A properly kitted pupil has higher chances of doing well in academic studies, because he/she is better motivated, more confident and has higher self esteem, which translates to better academic performance," Mrs Ambode said.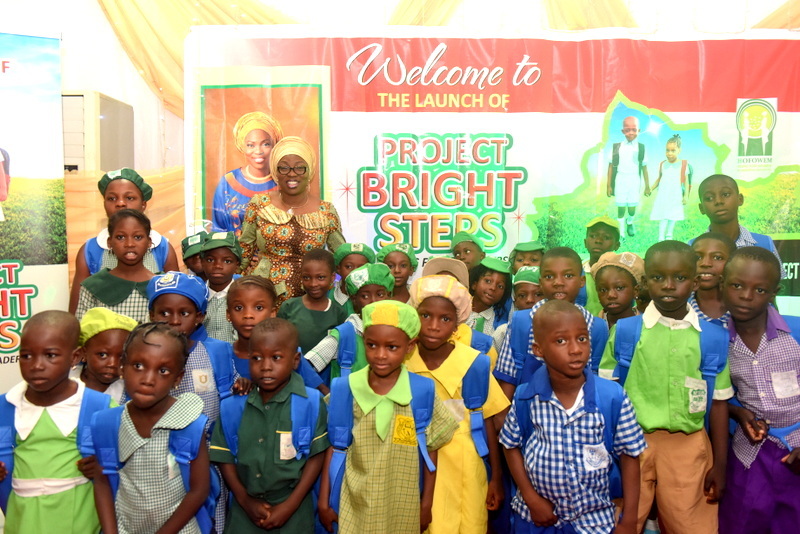 She added that her pet project, HOFOWEM, was borne out of a burning desire to touch lives and be a source of hope and relief for the less privileged in the society, recalling that such accounted for the previous initiatives held this year for over 230 pregnant women who were given baby essentials and lectured on healthy lifestyle, as well as the ongoing scholarship scheme aimed at funding undergraduate programme of some of the brightest students from public secondary schools in the State.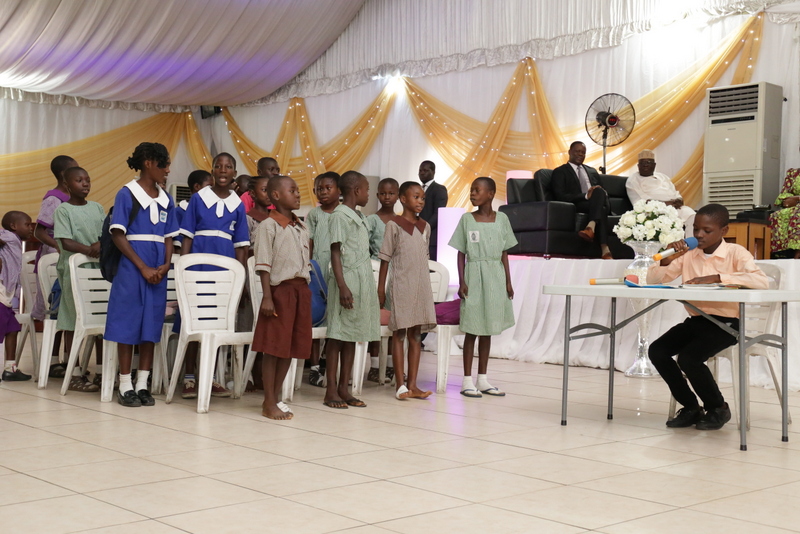 In his goodwill message, Lagos State Governor, Mr. Akinwunmi Ambode commended his wife for the initiative to empower pupils of public primary schools, saying that the development was in line with the vision of the State Government to make education accessible to all.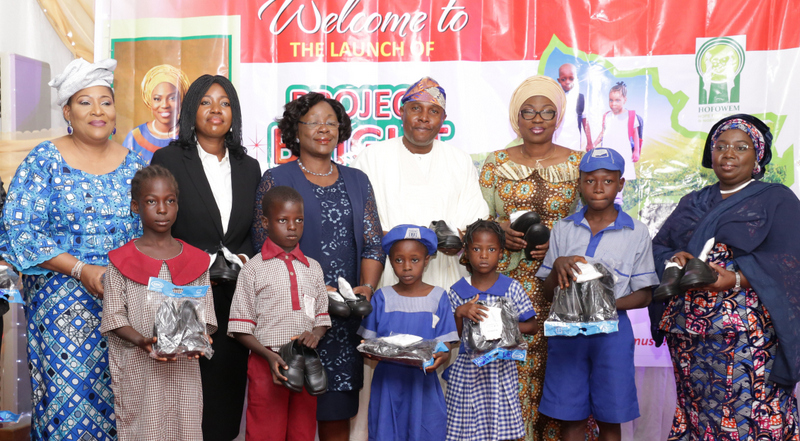 Governor Ambode, who was represented by his deputy, Dr. (Mrs) Oluranti Adebule, said his administration recently earmarked N10billion for upgrade of infrastructure and others in public schools, adding that other public spirited individuals and organizations should take a cue and assist as possible.
Earlier in her welcome address, Chief Executive Officer of HOFOWEM, Ms. Oyefunke Adeleke said the foundation's main goal was to transform lives, adding that the distribution of shoes and socks was one of the ways of making positive difference, give hope, support and empower as many as possible.