…220 Roads Repaired In Four Months
Lagos State Governor, Mr. Akinwunmi Ambode on Sunday said that his administration has concluded plans to procure three helicopters next month to enable security agencies tackle criminal activities from the air as well assist in monitoring traffic gridlock to ease movement across the metropolis.
Governor Ambode, who spoke as guest on a popular radio programme – Soni Irabor Live (SIL) on Inspiration FM, said he was deeply concerned about pockets of robberies in some areas of the state in recent times, expressing optimism that the helicopters will go a long way to aid security and traffic surveillance in the state.
He said that the government would also boost the operation of Marine Police and the Nigerian Navy on the waterways in the state, and that various equipment and platforms would soon be presented to them.
The Governor said at least 220 roads across the state has been rehabilitated in the last four months just as he has mandated and empowered all the Local Government Areas and the Local Council Development Areas (LCDAs) to construct a total of 114 roads.
He assured the people of the state that his administration is working hard to build a safer, cleaner and more prosperous state for all irrespective of creed or colour.
He pleaded with Lagosians to work with his administration and support him to take Lagos to the next level where there will be prosperity for all.
According to him, "We are in this together, all Lagosians. It is your government; you put me there; I'm your servant and I'm ready for criticism. I'm listening and I believe strongly that you have a say in this government because it is an inclusive government. No matter where you come from, no matter your creed or colour, this is your government.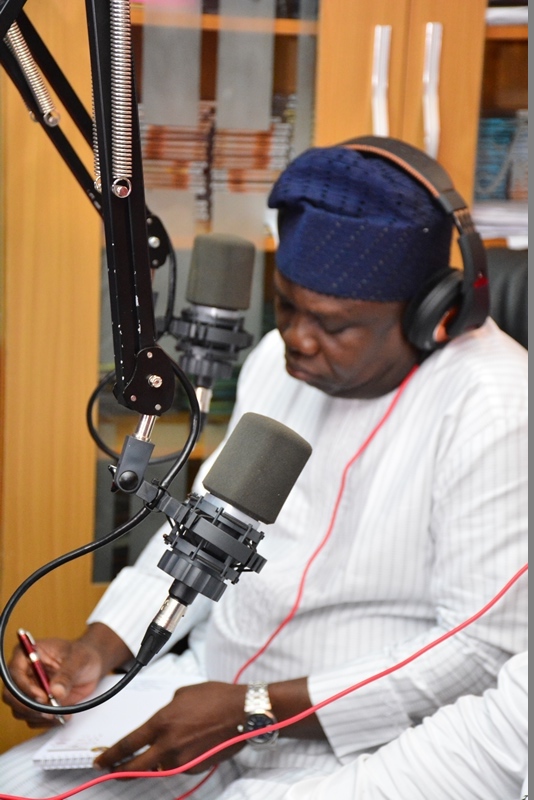 "I appeal that Lagosians should join hands with me; tolerate whatever it is that you are seeing and make sure that you also carry out your own civic obligations. Pay your taxes because it is the only way that Lagos can grow and you know, the bottom line is this, we all need to work together to achieve a safer Lagos; a cleaner Lagos; and a more prosperous Lagos and that is what all of us are going to do," he said.
The Governor, who spoke on wide ranging issues affecting the state, assured that a flyover bridge will soon be constructed at the Ajah Roundabout, and that the Lagos State Public Works Corporation has equally been mandated to fix all potholes in the state both on Federal, State and Local Government roads to ease vehicular movement.
While lamenting the situation whereby over 3, 000 tankers visit Lagos on a daily basis to lift fuel, Governor Ambode said that the population of Lagos keeps increasing, and same was due to the fact that the state is working.
He said out of the foreign direct investment in the country this year, 99.1 percent came to Lagos, and that there was a need for the people to appreciate the growing population in the state.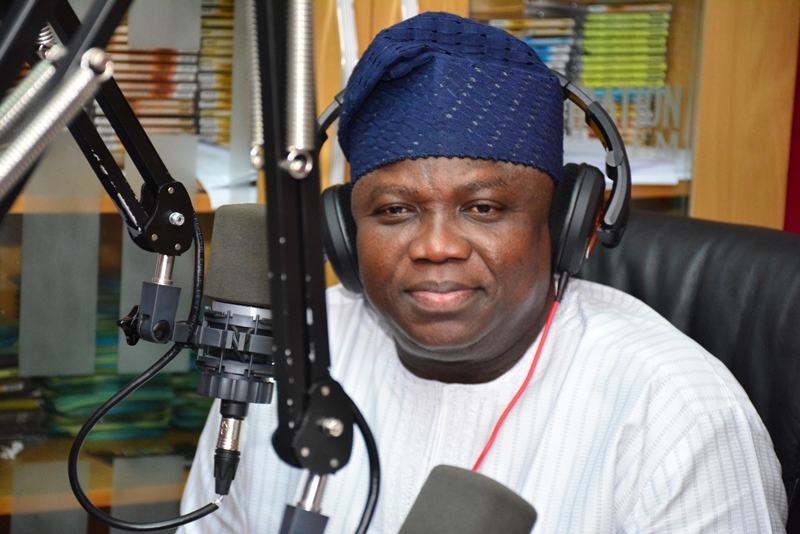 The Governor, who acknowledged that the current 2, 100 staff strength of the Lagos State Traffic Management Authority (LASTMA) was not enough to effectively control traffic, said young graduates who are ready to be selfless will soon be employed into the agency.
He also clarified his directive to officials of the agency not to impound vehicles, saying the order was aimed at bringing about civility in their operations, adding that his administration is working to continue where the previous administration stopped with improvement.
Governor Ambode, who explained that his administration was being limited by the Appropriation Law of 2015, promised that more roads and projects will be accommodated in the 2016 budget, and pleaded for understanding from the people.
He said the state government was taking the initiative to address major issues  in the state, revealing that a total of 63 communities in the Lekki-Ajah axis, which have been in darkness for over five years, will  be connected to the national grid before the end of the year.
He said for now, the State Government is awaiting President Muhammadu Buhari's cabinet, especially on the policy direction of the government on power so as to know how to bring in investors, however, his administration would concentrate on building clusters of Independent Power Projects (IPPs) within the state.