Managing Director of Unilever Group, Mr. Yaw Nsarkoh on Wednesday expressed confidence in Governor Akinwunmi Ambode's investment drive, just as he said that investors are optimistic of his administration's quest to create an enabling environment for businesses to thrive.
Nsarkoh spoke when he led top management of the company on a courtesy visit to Governor Ambode at the Lagos House, Ikeja.
He said the Governor since assumption of office has shown his desire to attract new investments in the state by showcasing long term investors who have been in Lagos and who have been able to succeed in their business as shining examples to attract new investment into the state.
"Though the Governor has only just assumed office, I can say that he is committed to creating an enabling environment for business going by the conversation he's been having with people and investors like myself because I am not just the only leader of private sector business that he speaks to. He has shown that commitment and it's up to all of us to now work in collaborative ways and partnership so that we can achieve the governor's vision", Nsarkoh said.
Briefing newsmen on the import of the visit, Mr. Nsarkoh who was accompanied by top management team of Unilever, said it was a follow-up to an earlier discussion with the Governor on how to collaborate and "champion the cause of what we call partner to win and improve the industrial base of Lagos state by bringing in suppliers for a supply base that may not hitherto exist in Lagos".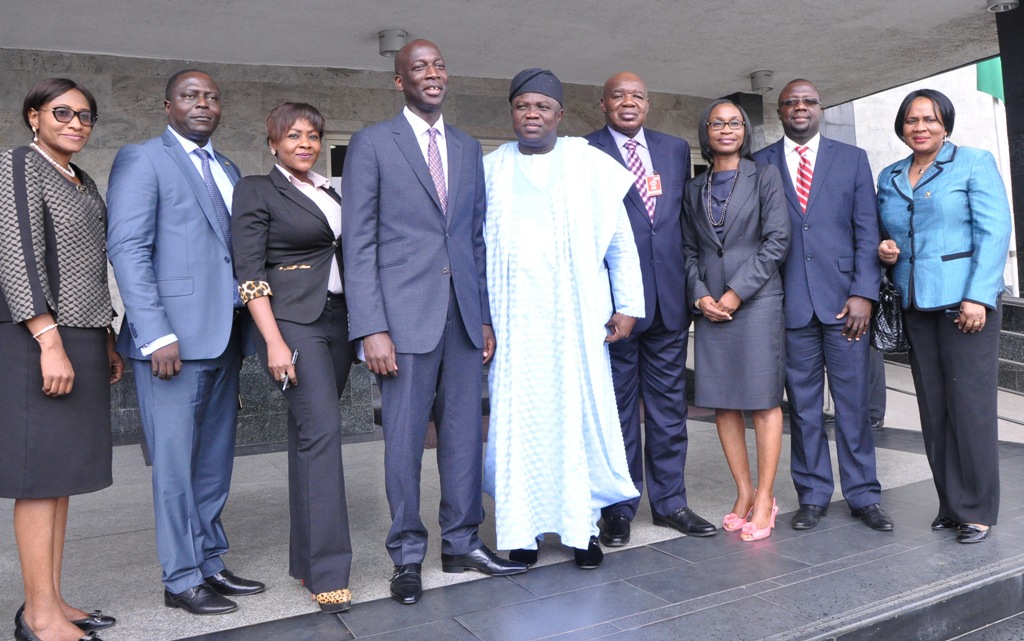 The Managing Director who also handed a memento to the Governor which he described as "signifying our joint commitment to sustainable development goals-a sustainable living plan which articulates the fact that business can do well by doing good things to the society".
"So if you look at the way we develop our brands, we always try to see how we can increase the social impact, for example we have fortified Knorr bullion cube with iron therefore contributing to the elimination of the problem of anemia in the state", he said.
He further described the impact of a project he called gbemiga which the company intends to pilot in Lagos and some other parts of the of the country in which idle youths will be recruited from local communities to help in the distribution chain as a program that will contribute to overall well being of the state.
"This programme enables people who are not working before, who are part of the informal economy who we bring into the formal distributive process, empower them therefore financially and they also help to improve the distribution process", he said.