The Lagos at 50 celebrations continued on Saturday with a colourful Boat Regatta display held simultaneously at four different locations, where the State Governor, Mr Akinwunmi Ambode restated his administration's determination to develop the immense potentials of the Lagos waterways.
The Governor, who spoke at the Oyinkan Abayomi Drive Waterfront, Lagos Island, venue of the event, which also held in Epe, Badagry and Ikorodu, said he would also create a platform for the private sector to harness the opportunities which abound in the waterways.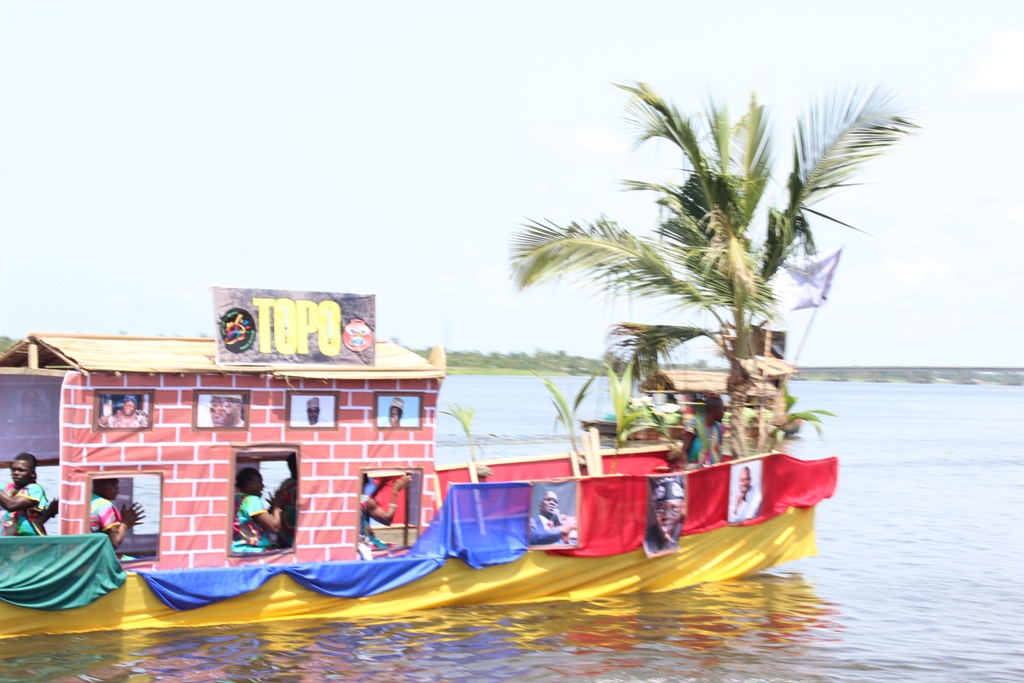 "Our administration has invested massively in the provision of facilities and infrastructures on our waterways. The issue of security especially on our waters is very important to us and resources have been deployed to ensure safety and security of the waterways as well as the channelisation of the waterways", he said.
Governor Ambode who was represented at the event by the Secretary to the State Government, Mr Tunji Bello, added that the celebration of Lagos at 50 will not be complete without showcasing the State's culture and tradition which is derived from the adaptation of its natural environment -the lagoons and creeks.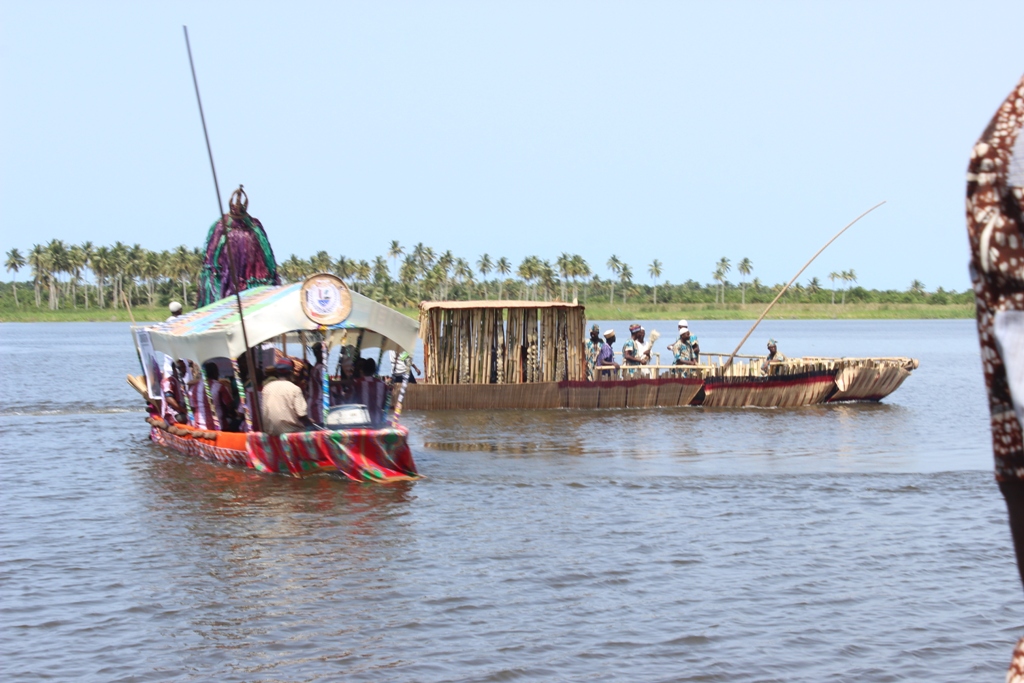 "We are committed to the preservation and advancement of our water based cultural heritage. Our state is blessed with great aquatic environment. 22 percent of the total geographical area of lagos is made up of lagoons and creeks".
"These water bodies have become part of our culture and heritage and have influenced our culture, our trade and our lifestyle", the Governor said.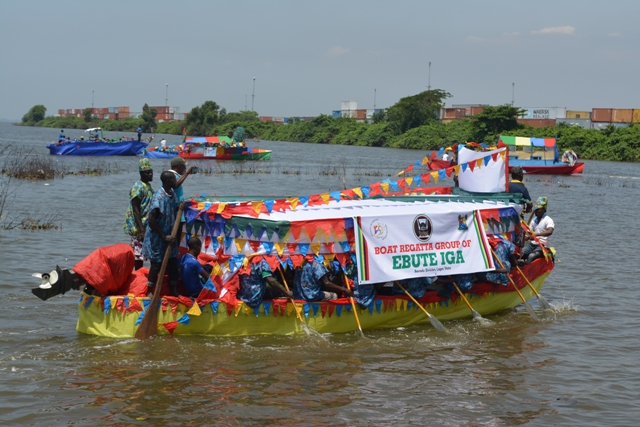 The event featured a traditional Boat Regatta parade and display competition by 15 qualified boats and floats at the end of which five finalists emerged.
It also featured search and rescue demonstration and maneuvering by agencies such as the Marine Police, MIMASA, LASWA and LASEMA and very culturally rich traditional performances.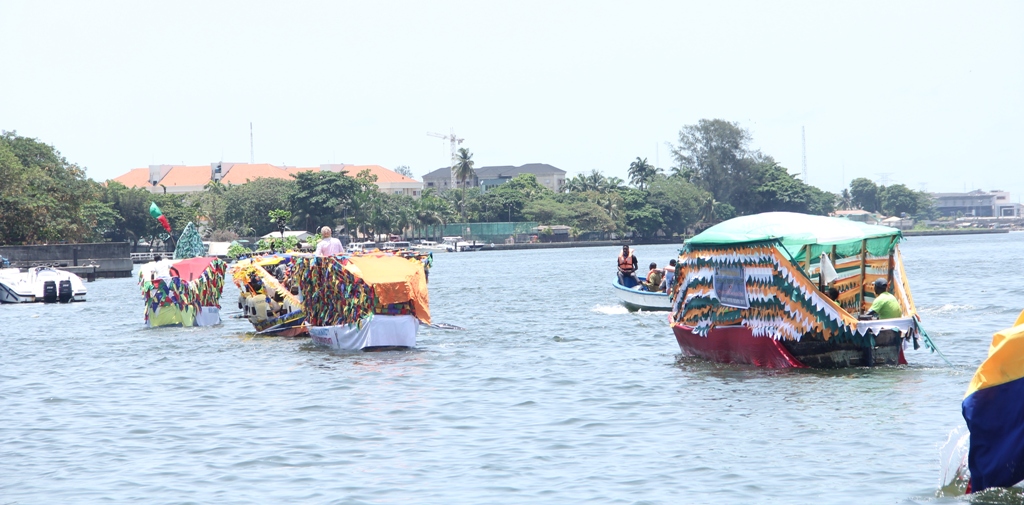 Prominent dignitaries including the Commissioner for Employment and Wealth Creation, Mr Babatunde Durosinmi- Etti, Acting Commissioner for Tourism, Arts and Culture, Hon Adebimpe Akinsola, former Finance Commissioner, Mr Wale Edun and Sole Administrators of many Local Government Councils and Local Council Development Areas graced the event.