We are all here today to witness one of the most colourful events in our State – the Lagos Boat Regatta. This Regatta, which is happening simultaneously in 4 different locations of the State – Lagos Island, Epe, Ikorodu and Badagry, has been organised in celebration of the 50th anniversary of the creation of our State.
The celebration of Lagos at 50 will not be complete without showcasing our culture and tradition which is derived from our adaptation to our natural environment – the lagoons and creeks of Lagos. We are committed to the preservation and advancement of our water based cultural heritage.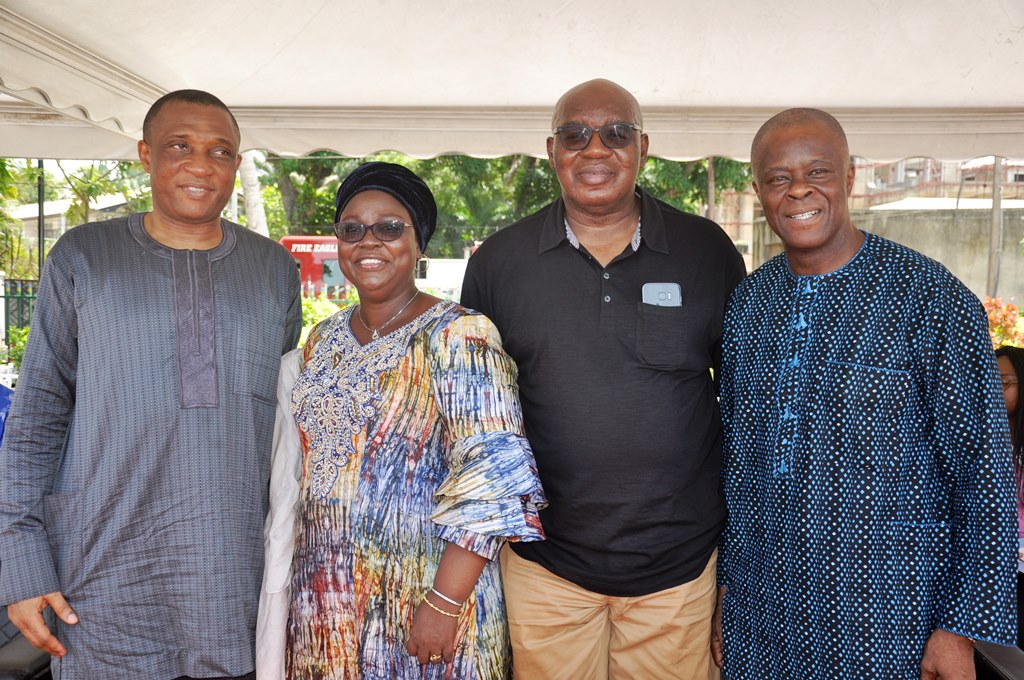 Our State is blessed with great aquatic environment. 22% of the total geographical area of Lagos is made up of Lagoons and Creeks. These water bodies have become part of our culture and heritage and have influenced our culture, our trade and our lifestyle.
As we enjoy the colourful displays and creative expressions of our culture on water, let me use this opportunity to highlight the massive economic potential within these waters. We are barely scratching the surface. Beyond transportation, there are potentials for water sports, tourism and entertainment.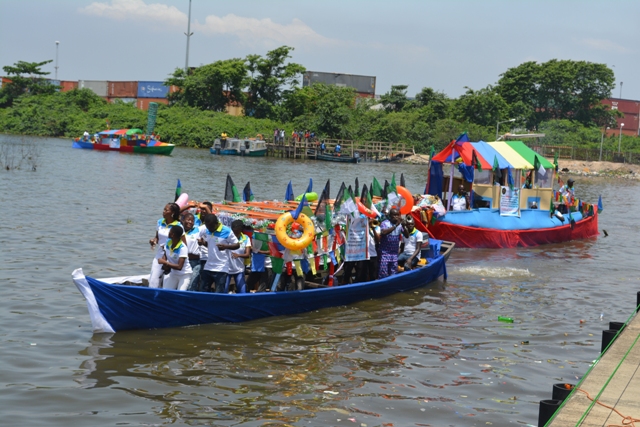 As a government, we are determined to develop this great potential for economic growth and are committed to creating a platform for the private sector to harness the opportunities which abound in our waters.
Our administration has invested massively in provision of facilities and infrastructures on our waterways. The issue of security especially on our waters is very important to us and resources have been deployed to ensure safety and security of the waterways as well as the channelization of the waterways.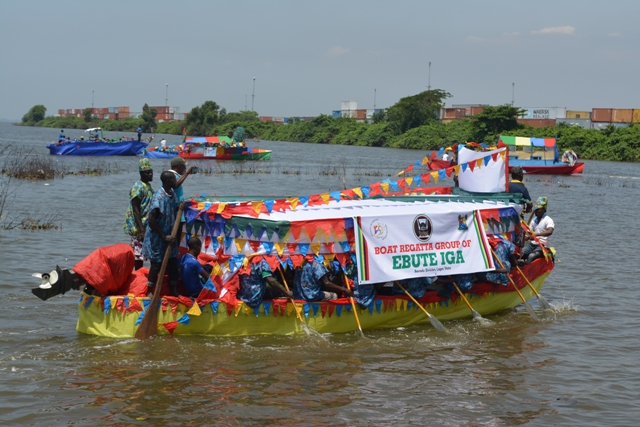 I thank our Traditional Fathers and leaders for your commitment to the preservation of cultural heritage. We still need to do more especially in the area of the preservation of the Yoruba language. The Lagos State House of Assembly has fixed a date for celebration of the Yoruba language. I implore all our children, parents, school principals and teachers to embrace the implementation of this initiative in the interest of the unborn generation of Yoruba children.
Finally, I commend the Coordinators of this boat regatta and all the participants for putting up a very colourful event and showcasing Lagos to the world. Lagos is proud of you.
I thank you all of for your attention.
God bless Lagos State.
God bless you.
Itesiwaju Ipinle Eko lo je wa logun
Mr. Akinwunmi Ambode
Governor of Lagos State,
Alausa – Ikeja.
15th April, 2017.