Lagos State Governor, Mr. Akinwunmi Ambode on Monday expressed displeasure with the state of roads in Bariga axis of the State, ordering contractors to move to site in the next two weeks to fix the roads.
Governor Ambode, who spoke after carrying out extensive inspection of the roads within Bariga, specifically ordered commencement of work on Ilaje Road and Odunsi Street in the area.
The Governor, who had earlier awarded contract for the construction of Ariyo Road, said the dilapidated conditions of the roads were totally unacceptable in the State.
He said in line with the commitment of his administration to transform every part of the State, a new jetty would be constructed in Ilaje, while a multi-purpose playground and recreation centre would also be constructed in Oworonshoki.
He said: "I have just gone round Odunsi Street, Ariyo Street and then Ilaje Street, all connecting Oworo Bus Stop with Bariga. I am totally displeased with the state of the roads that I have personally seen.
"So, within the next two weeks, contractors will commence work on Ilaje Road and Odunsi Street. We have already awarded contract for the Ariyo Road that will now go under the Third Mainland Bridge after Bertola and go to the other side of Oworo.
"In addition to the roads, on this Ilaje Road, we will give you a brand new jetty. Like we have always said, every community in Lagos will not be left behind. We should be able to live in Bariga, work in Bariga and play in Bariga.
"On the other side of Oworonshoki, we are going to sand fill and dredge that other part where the Bus Stop is so that we can have a multi-purpose playground, recreation and entertainment hub."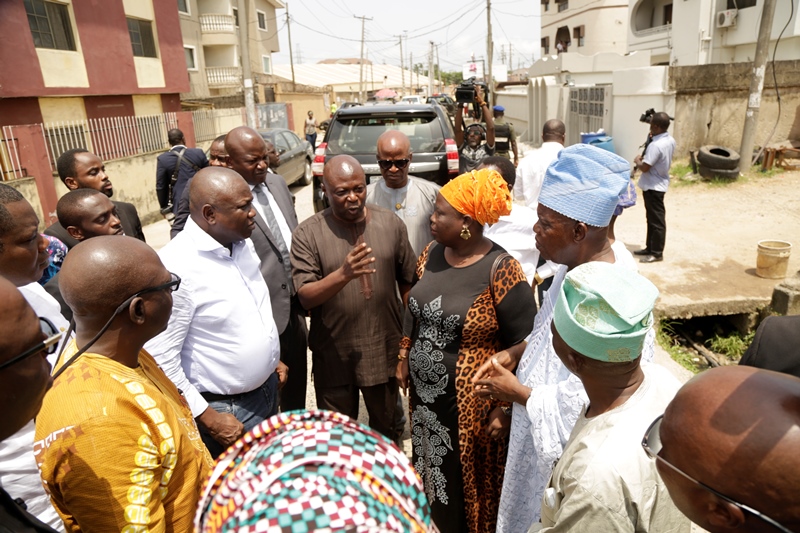 As a swift response to the plea of residents of Soluyi community in Bariga, Governor Ambode also ordered that work should commence on the road network in the axis within the next 21 days to facilitate ease of movement to Gbagada express.
While acknowledging that the people of the area have been very supportive to the government, Governor Ambode urged them to continue to pay their taxes and embrace peace to enjoy more dividends of democracy.
"I know all the people in all these communities have always supported our government and so what we have just come to do is to say a big thank you to you. We are doing the work you have sent us to do.
"All I just want to encourage you is to continue to pay your taxes. I am very happy this neighbourhood is a little bit crime free now and I am enjoying the peaceful atmosphere in this area. When you promise me peace, I will do more for your neighbourhood," he said.
Earlier, Sole Administrator of Bariga Local Council Development Area (LCDA), Sanya Osijo expressed appreciation on behalf of the people of the area to the Governor, saying that it was a thing of joy that the suffering of the people was about to be addressed.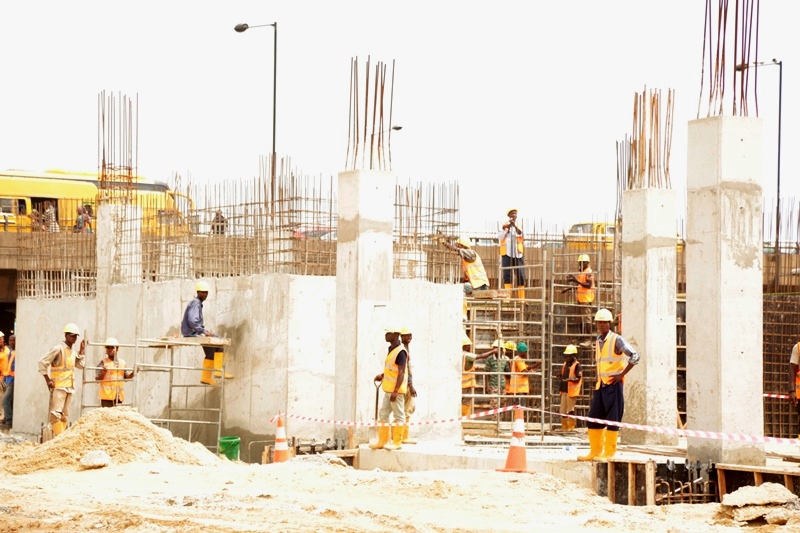 Governor Ambode also made an unscheduled inspection to the site of ongoing construction of world class transport interchange in Oshodi, where he directed contractors to work assiduously to meet the completion deadline.