The Lagos State Government through the Lagos State Public Works Corporation has commenced the construction of a major collector drain at Magodo-Shangisha canal to avert flooding in the neighbourhood.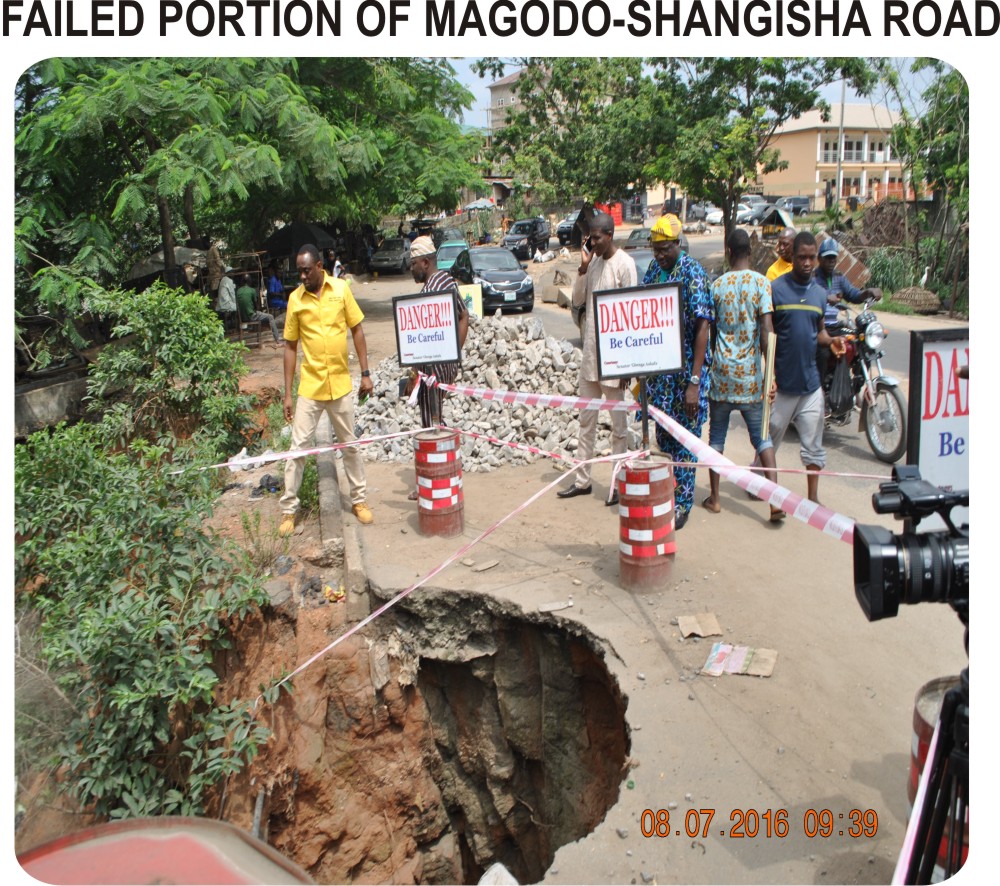 The Corporation, according to the Chief Executive Office (LSPWC), Engineer Ayotunde Sodeinde is currently working on the long stretch of the Magodo-Shagisha drainage canal embedded in a gorge in order to ease the flow of rainwater and domestic discharge from residential buildings within the neighbourhood.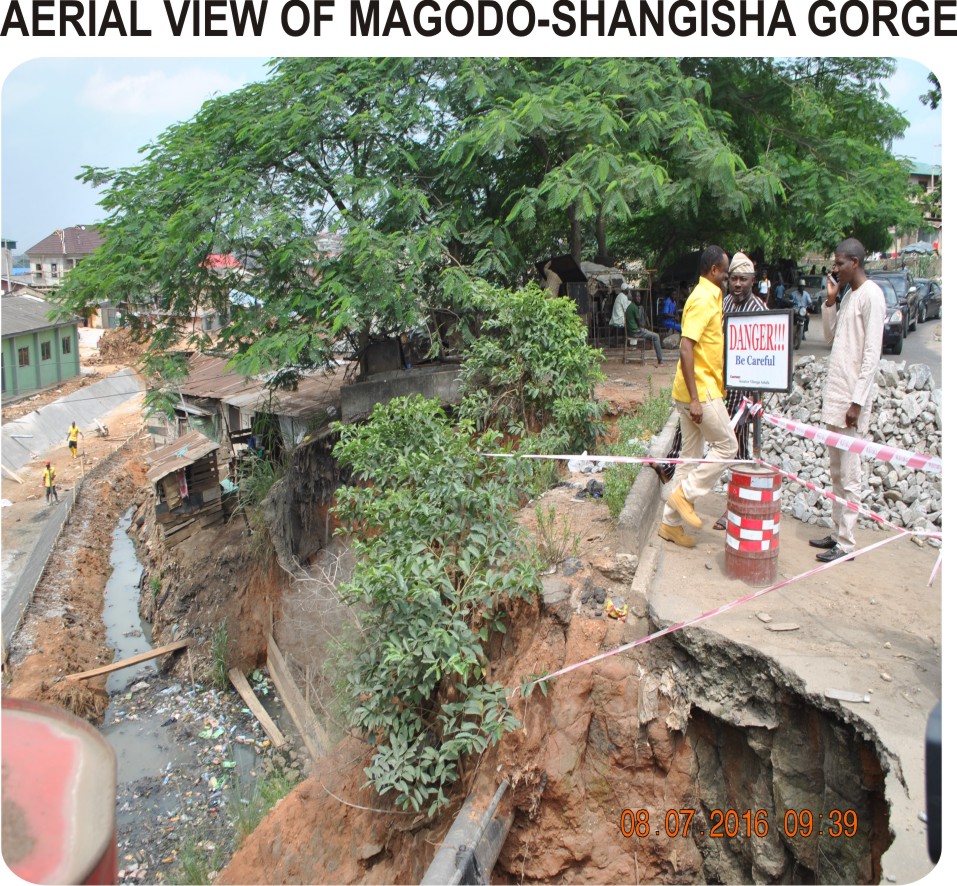 He said, the newly constructed drainage canal will serve as a collector drain for water flowing from all the tributary drainages to be discharged into the Alapere canal and onward flow into the Lagos Lagoon.
Sodeinde said, the height of the collector drain measuring about 1.5m (both sides), with the basement measuring about 5m wide needed to be constructed because in the last four years the gorge had posed terrible danger to the residence and motorist, citing a recent incident where an "Okada rider" fell into the gorge as a result of the failed portion of the road which has began to cave in.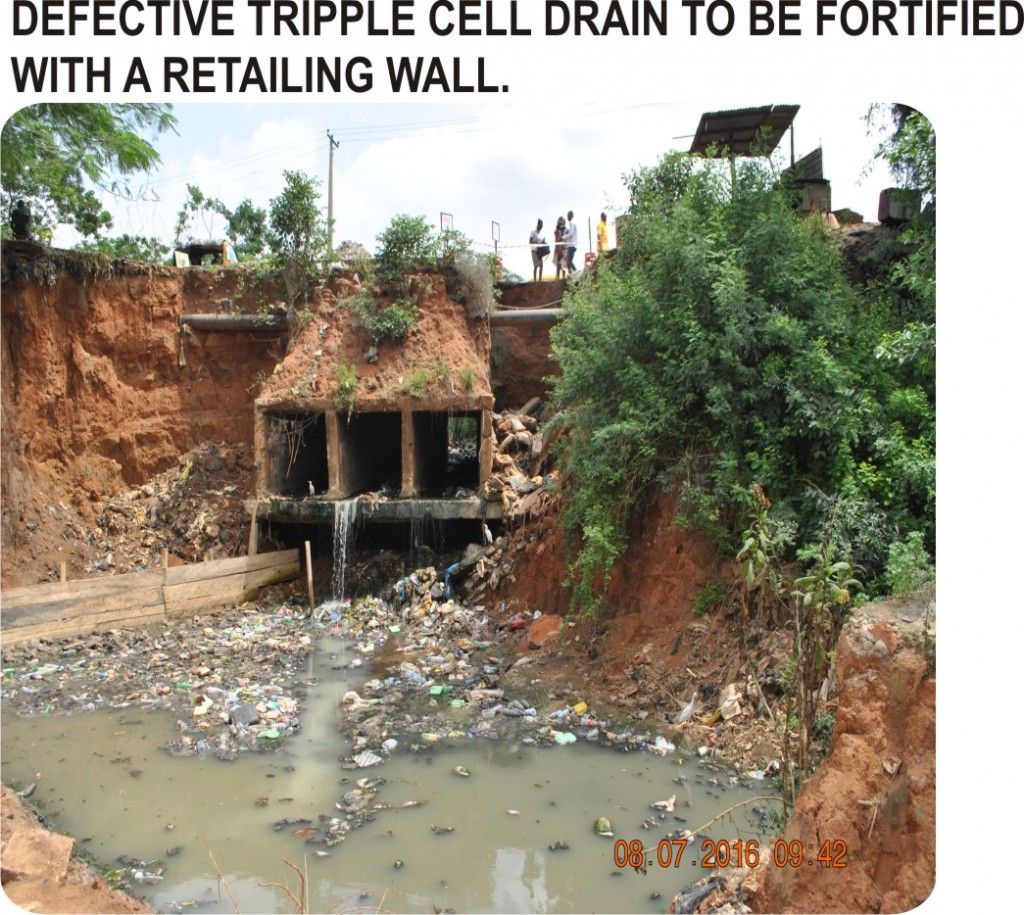 The LSPWC Boss stated that following the directive of the Governor, "we moved into this site two weeks ago". Initially, we did a palliative work there but we later discovered it required a lot more.
He added that "we noticed that the triple cell drain which transports water to the Alapere canal before entering the lagoon may collapse anytime from now, so we are constructing a retailing wall to stabilize the drain from collapsing".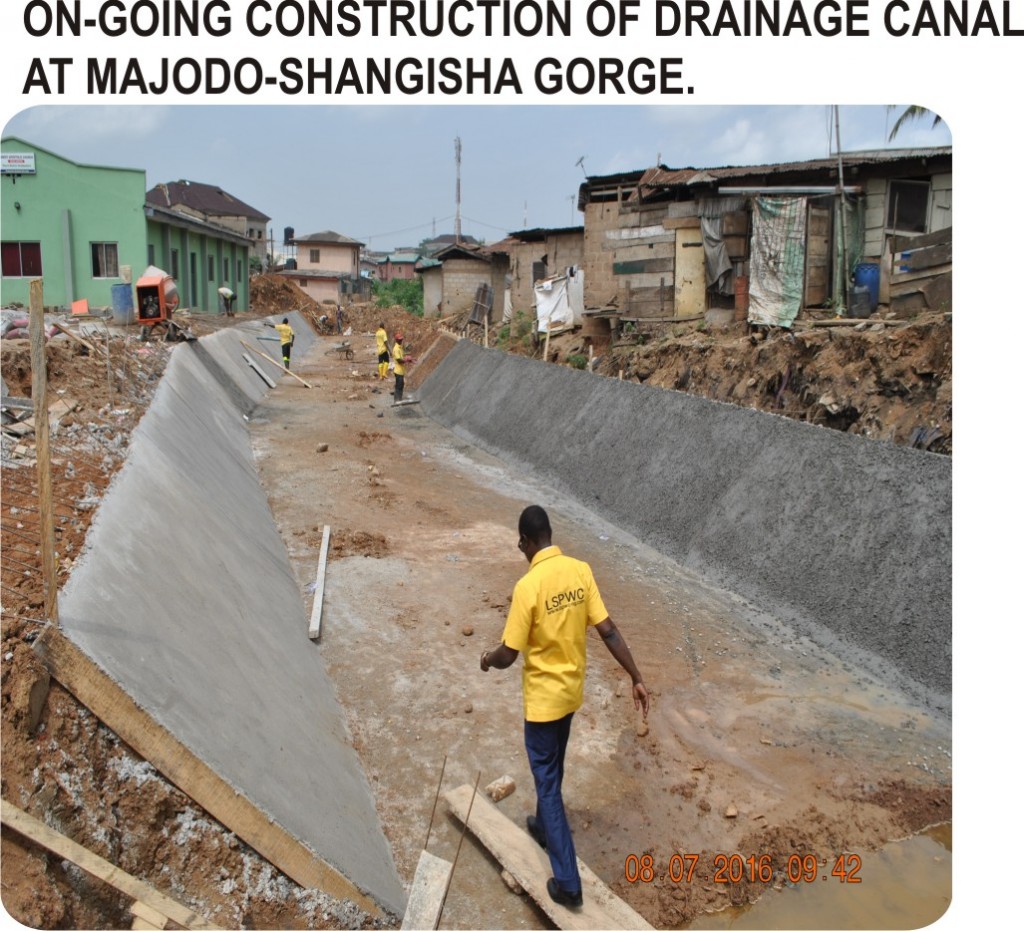 The Chief Executive Officer also pointed out that a 4ft walk-way will be built around the drain to protect the people; stressing that all the street drains around the neighbourhood will be cleared to ease the flow of rain water and other domestic discharge from Magodo and Shangisha environs.
A resident, Pastor Joseph Adeoye described the situation around that area as pathetic saying "when it rains, the entire area become flooded, but I was full of joy when Governor Ambode directed the Lagos State Public Works to step in. In just two weeks, you can see the level of work carried out on the drainage. This is incredible, we are very happy".
The LSPWC boss therefore disclosed that the entire drainage project will be completed in the next eight weeks.