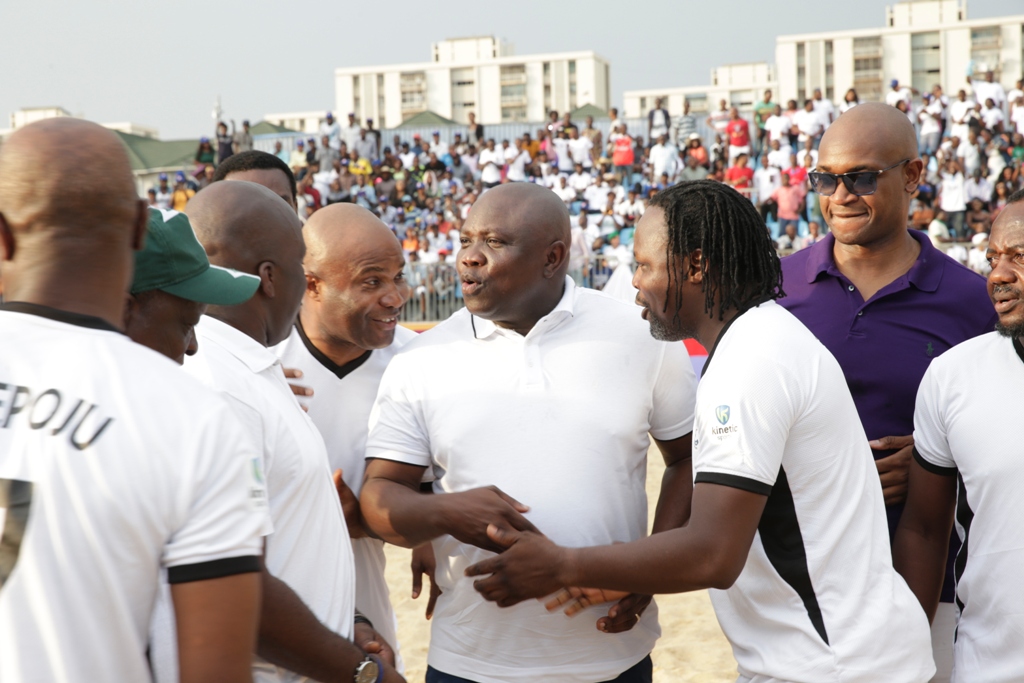 Lagos State Governor, Mr. Akinwunmi Ambode on Sunday said the numerous world class sporting events taking place in Lagos has clearly showcased the State as the next destination for sports in Africa.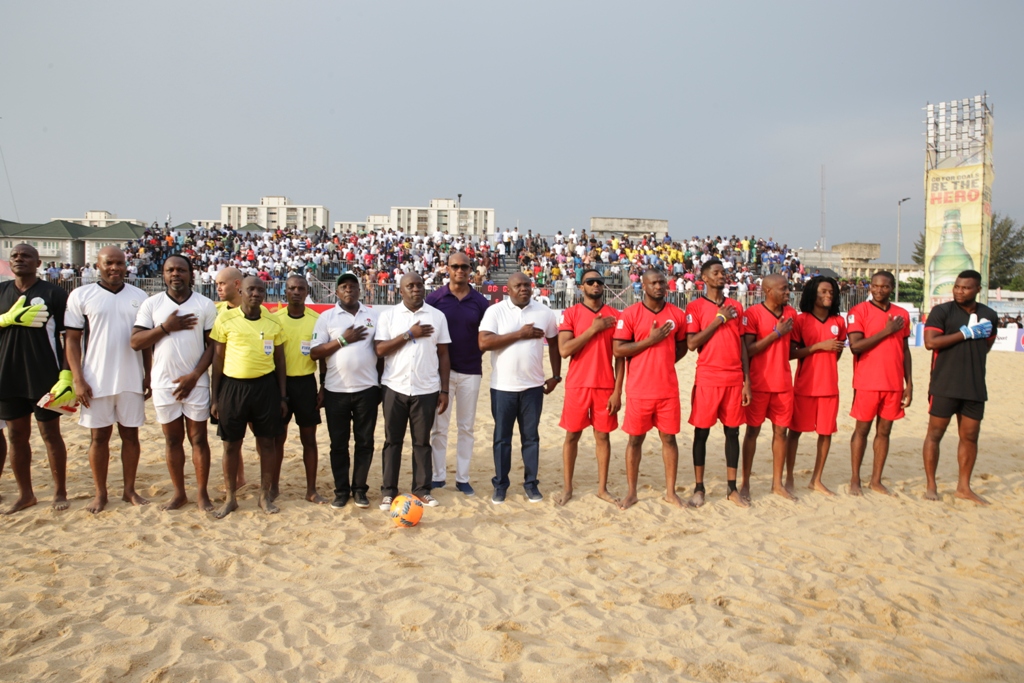 Speaking to reporters at the opening ceremony of the 6th Edition of Copa Lagos Beach Soccer Tournament held at Eko Atlantic City in Victoria Island, Lagos, Governor Ambode said being a sports lover himself, the State Government would continue to use sports and entertainment to promote tourism and showcase the excellence which the State is known for.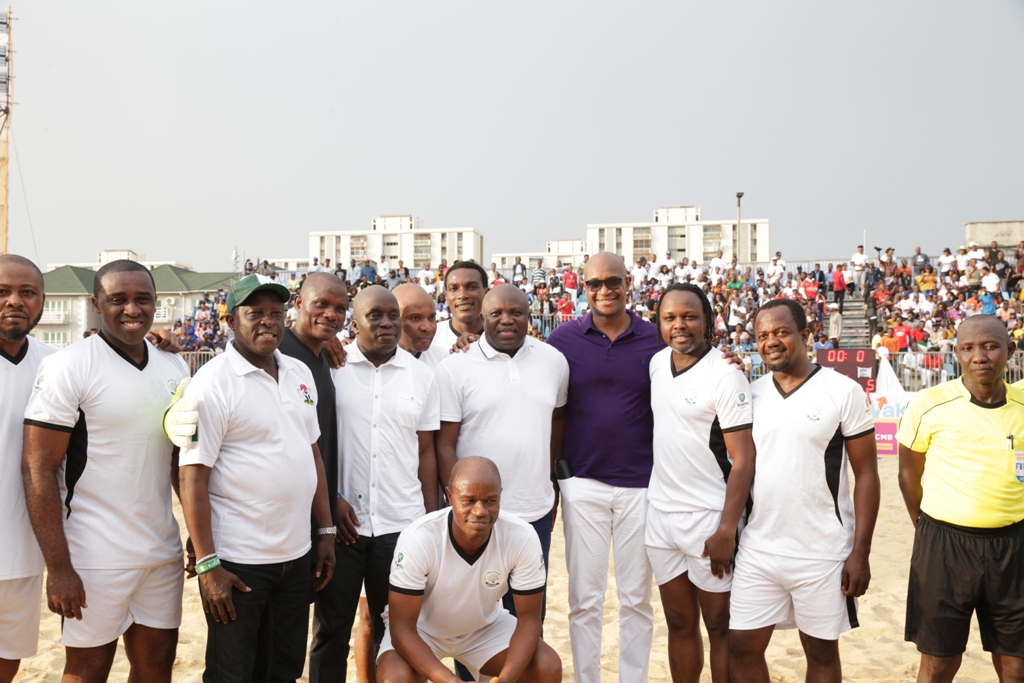 While alluding to the African Nation's Cup Beach Soccer Tournament holding in Lagos from the 13th of December, GovernorAmbode said his administration would continue to support sports to positively engage the youths.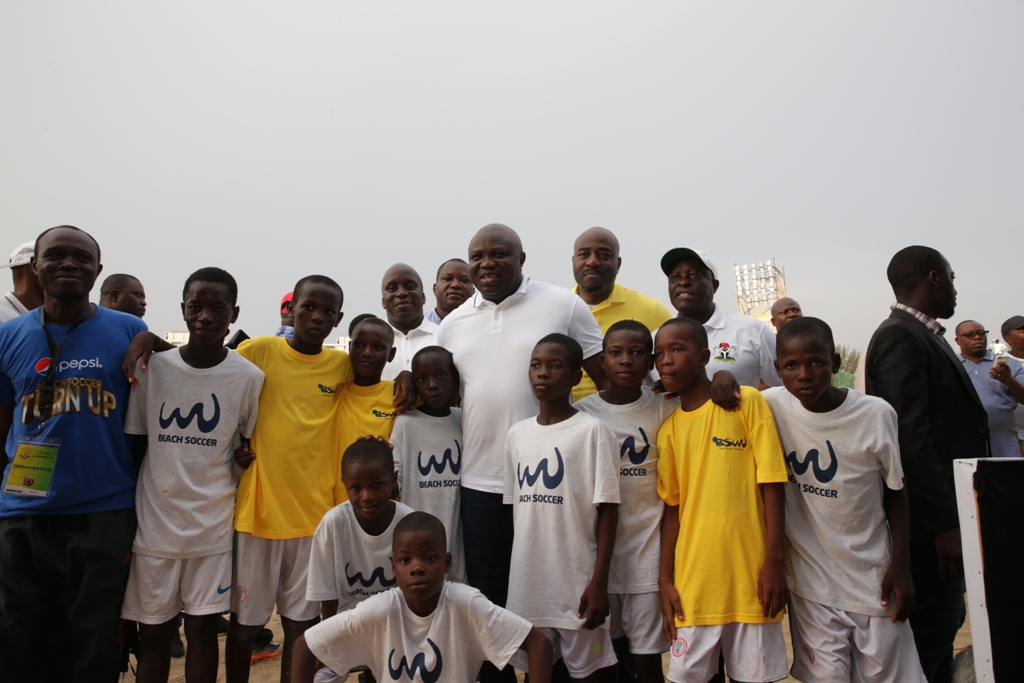 He said: "I must say I am very excited to be here to attend the 6th edition of the Copa Lagos Beach Soccer Tournament. Sports is very important in Lagos and sports, entertainment and all that can also promote tourism in Lagos and that was why we decided to support this.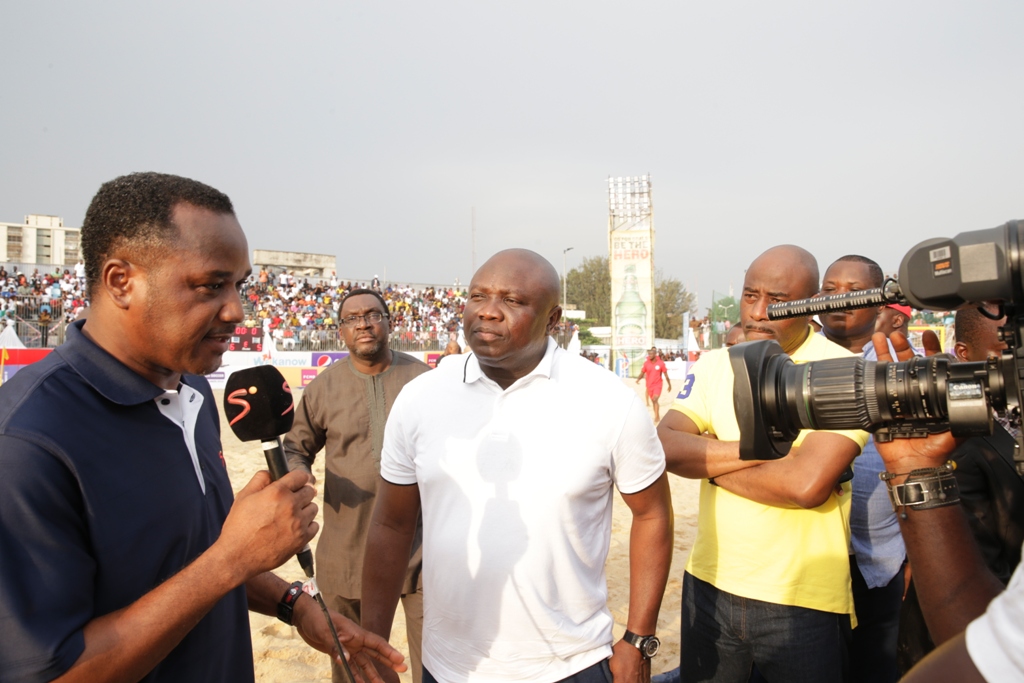 "In another few days, Lagos will be hosting the Nation's Cup Beach Soccer Tournament and I think Lagos is just the next destination for Sports in Africa. I love sports and Lagos has to love sports. That's the way it's going to go," he said.
At the opening ceremony, there were matches between Enyimba FC and Pespi Academy which ended 6-5 in favour of Enyimba; and celebrity match between Team D Banj and Team Ikpeba.