The entire campaign train of the All Progressives Congress (APC) in Lagos state stormed the Ibeju-Lekki Local Government Area to rally support for their candidates in the forthcoming elections, main of which was the party's gubernatorial candidate, Mr. Akinwunmi Ambode.
And, for the umpteenth time, the reception given to Ambode and the party, was equally overwhelming.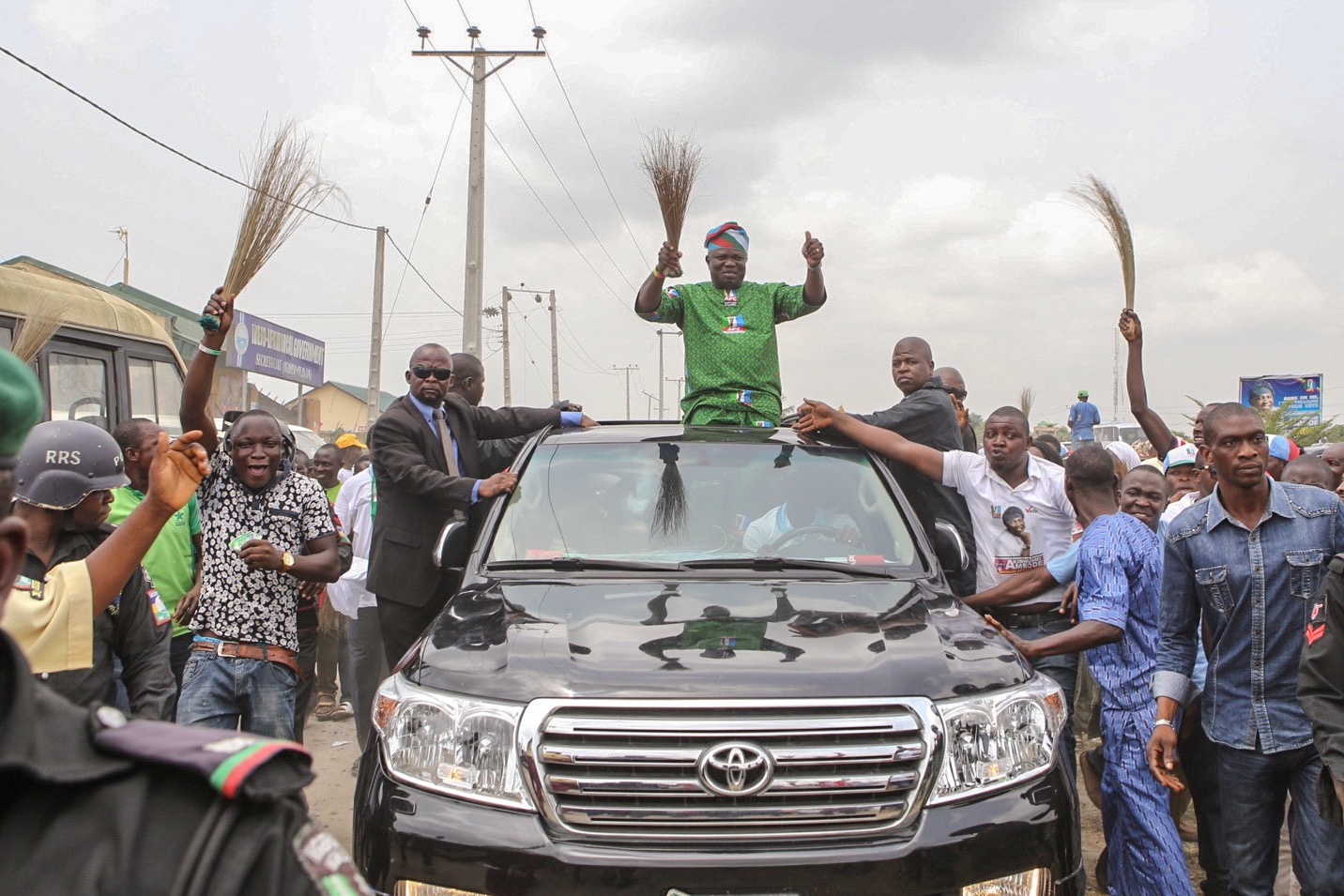 Ambode led the APC train to state that the party's resolve to continue the tradition of excellence that traverses all parts of Lagos, Ibeju-Lekki inclusive.
"The development will continue, the excellence will continue, the steady progress Lagos has enjoyed in the past 16 years will not be reversed. These next four years will be about working harder to create prosperity for us all. We will together make Lagos keep working for us and for our children", Ambode stated.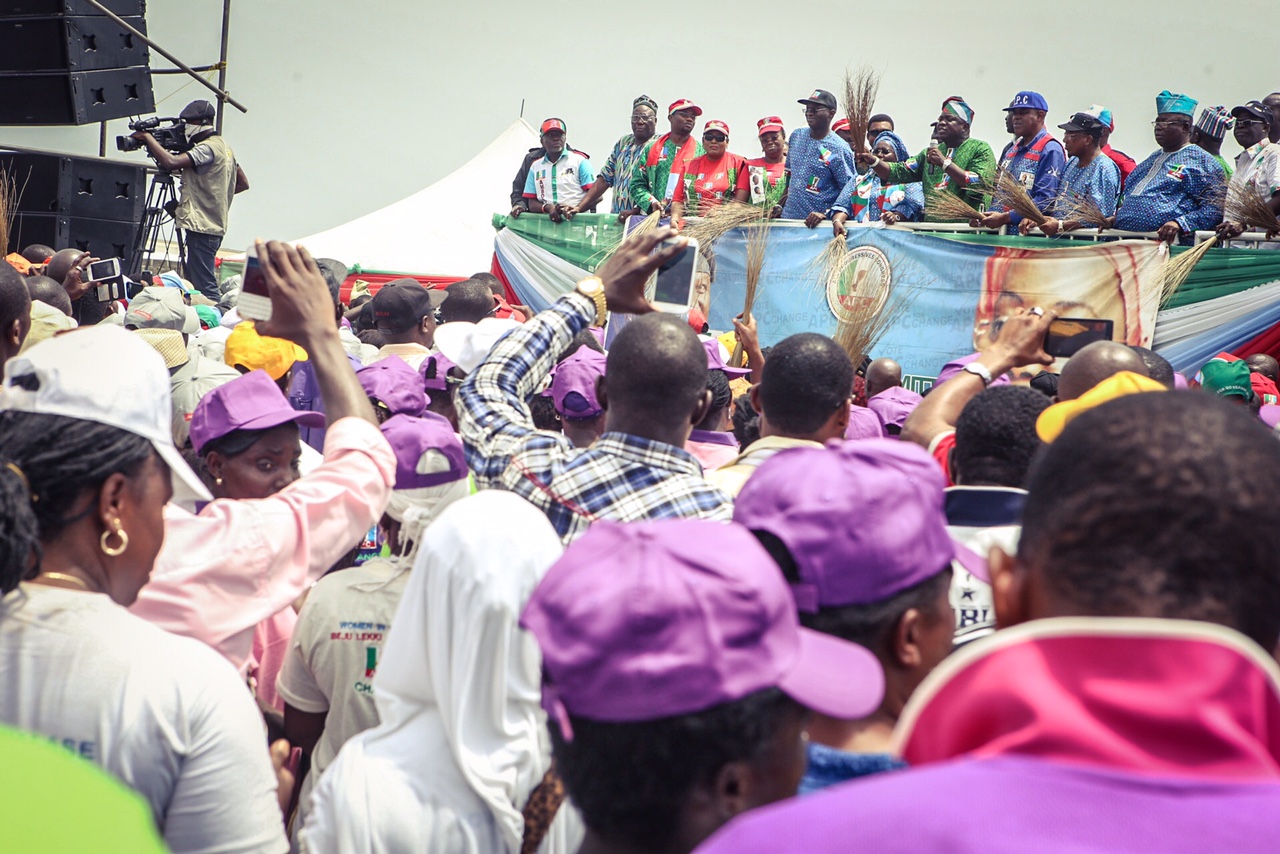 The party through many of its stalwarts present at the campaign also used the moment to further urged the people about the importance of their active participation in the elections, adding that, their votes for the APC at all levels will rescue the Nation from the clutches of bad governance.
The success of the Ibeju-Lekki campaign adds to the overwhelming degree of state-wide support enjoyed by Akinwunmi Ambode and the APC ahead of the 2015 elections in Lagos state.