Mr. Akinwunmi Ambode, the Executive Governor of Lagos State received the Consulate General of South Africa, Ambassador Mokgethi Sam Monaisa at the Government House, Ikeja, Lagos today. The South-African/Nigerian relation which preceded the apartheid period in South Africa has grown over the years. Lagos has been an integral part of Nigerian support for Black South African liberation groups, including the African National Congress.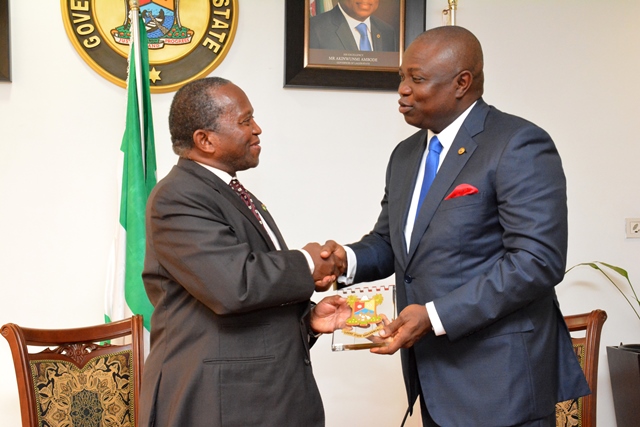 Ambassador Mokgethi Sam Monaisa of South Africa informed Mr. Ambode on the schedule of activities and plan to mark the birthday of the late South African Icon, Dr. Nelson Rolihlahla Mandela. Mandela was born on July 18, 1918 and died at his home in Johannesburg, South-Africa on December 5, 2013, at the age of 95. Nelson Mandela was a South African anti-apartheid revolutionary, politician and philanthropist who selflessly served as President of South Africa from 1994 to 1999.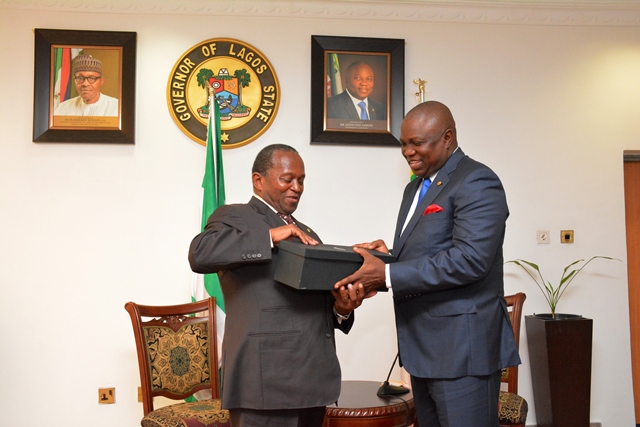 The South African envoy also mentioned the willingness of his country to support the economic growth of Lagos State. In appreciation of the visit, Mr. Ambode expressed his administration's readiness to extend the frontiers of trade and economic relations with South Africa.