Greetings!!!
Christmas Day is just a few hours away and I am happy to join fellow brothers at this annual Christmas Eve dance to kick-start the season's festivities.
I am happy this annual dance, hosted by our great Club, has grown in scope and relevance such that it is no longer just a social night for merriment in the calendar of our club but also a platform for social interaction and exchange of constructive conversations.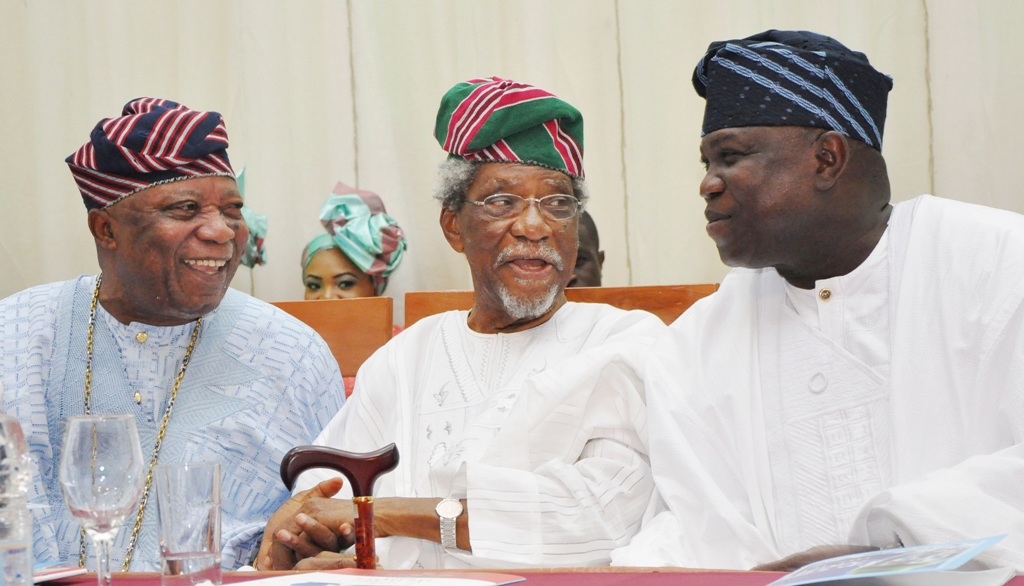 I congratulate the Chairman – Brother Dele Martins, the management and all brothers for deepening the vision of the founding fathers of this great Club, the foremost indigenous social club in Nigeria.
Our Club will continue to be the flagship in our nation if all of us continue to demonstrate strong commitment to the vision for which the club was established and adapt it to modern realities.  We must be willing to embrace change and reforms as the early signs show that the coming year is one that will task our creativity.
Distinguished Guests, Members and Leaders here present, the outgoing year has been mixed fortunes for many people. It has been successful for some and challenging for others. For me, I was not the Governor of Lagos State, a year ago. I remember being here with my predecessor and now the Minister for Power, Works and Housing, Mr. Babatunde Raji Fashola and the warmth you received us with.
However 2015 has been, we have a new opportunity in 2016. The Federal Revenue projections do not appear encouraging but we must be prepared. I recently presented the 2016 Budget to the State House of Assembly. We have positioned to take advantage of the opportunities and maximise the application of resources to stimulate the economy and create wealth in Lagos State. Year 2016 is a defining moment for us as a State as we face the task of making Lagos self-reliant and more prosperous.
I want to use this opportunity to seek for your support of the programmes and policies of this administration. Government alone cannot ensure full implementation of the budget; the people also have to keep their own side of the bargain by diligently performing their civic obligations to the Government through prompt and regular payment of taxes.
The success of the year 2016 budget is anchored on our Internally Generated Revenue. We would pay greater attention to E-Governance to help boost service delivery to our people. The revenue derived from the Federal Allocation has been on the decline and is expected to decline further.
All of us therefore have our jobs cut out for us in the New Year.  Lagos State must be clean, safe and prosperous. That is our promise to the people and it is a promise I intend to keep.
I wish you all a Merry Christmas and Prosperous Year 2016 in advance.
Thank you.
Itesiwaju ilu Eko, lo je wa L'Ogun!!!
Mr. Akinwunmi Ambode
Governor of Lagos State,
Alausa.
24th DECEMBER, 2015.