I am happy to be here today, exchanging season's greetings with distinguished Lagosians and members of the prestigious Island Club. My presence here tonight, the first since my assumption of office as Governor, is an opportunity for me to share with you the progress we have made and our projections for the New Year.
I sincerely thank the Chairman, Chief Oladipupo Okpeseyi, Patrons, Trustees and members for receiving me last year in the company of my predecessor and now the Minister for Power, Works and Housing, Mr. Babatunde Raji Fashola and now welcoming me as the Patron.
Our focus in the last seven months has been to lay a strong foundation for the sustainable development of the State through prudent management of resources, public sector reforms and realignments thereby reducing the cost of governance, concentration on infrastructural development, security, health and transportation. More significant progress will be witnessed in the coming year with the implementation of the "Peoples Budget" that I presented recently to the State House of Assembly.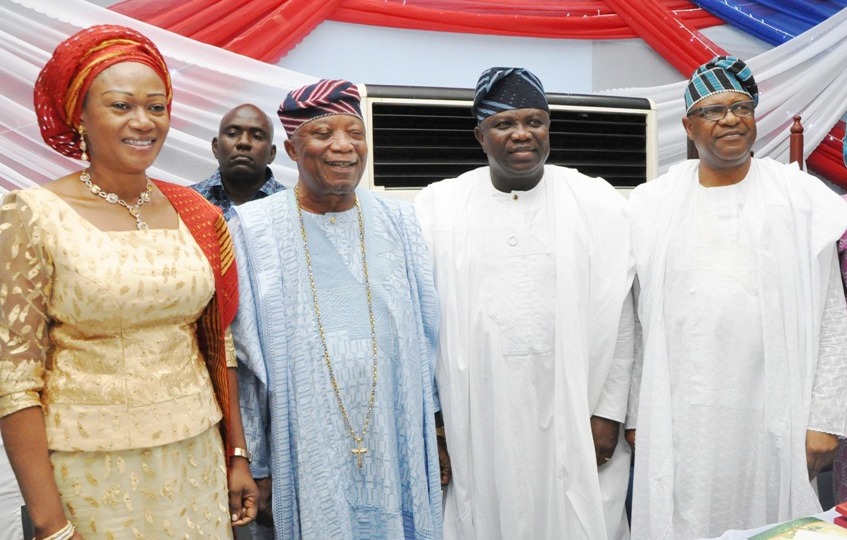 The indicators for 2016 are not encouraging but we are very confident that our State will record significant progress. We will introduce measures to increase our revenues and allocate resources to the areas of greater good. We have had several good meetings with investors who are keen to come and do business in Lagos State.
So while, the indicators say that there will be less revenue, inflation and job cuts, we are quietly confident about 2016. We are inspired to face the challenges and prepared to maximise the opportunities that will unfold.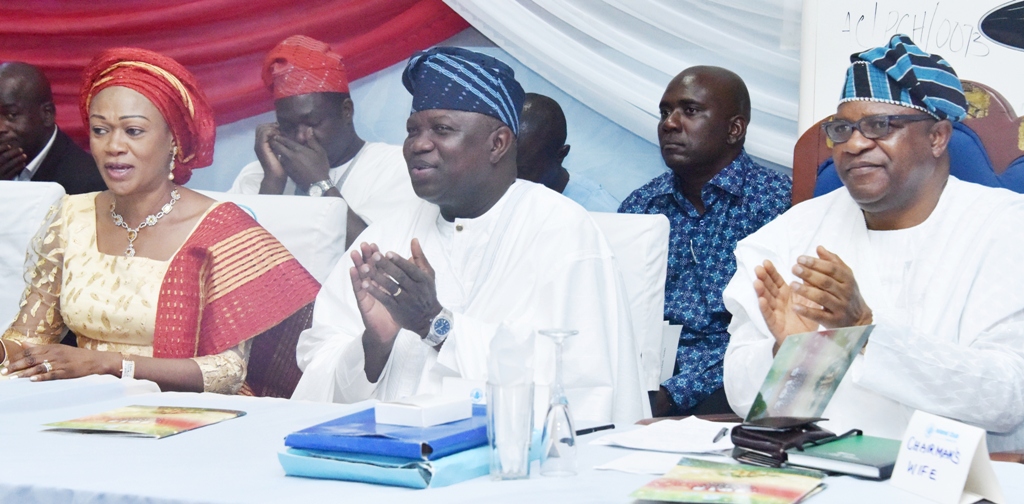 I thank distinguished members for holding aloft the ideals of this prestigious Club as envisioned by the founding fathers, the most important of which is spreading opportunities and making Lagos State a home for all. This is in line with my administration's focus of making Lagos "Work for All". A Lagos that is home for all and works for all will be a prosperous Lagos, even in the face of national and global economic crisis.
My most important assignment here this evening however, is to appeal for your continued support, cooperation and understanding so that together we can achieve unprecedented success in actualising our plans in the coming year.
As we look forward to the challenges of 2016, I can confidently say that many of the people who will shape the year are seated here.
As a well-respected body comprising eminent and distinguished Lagosians, I am aware that the prosperity and progress of Lagos State is your concern.  It is also my concern and priority because that is the assignment I have been given by the good people of this State. Together, we will make this happen.
I thank you for your attention and wish you all a Merry Christmas and a prosperous 2016.
Itesiwaju ilu Eko, lo je wa L'Ogun!!!
Mr. Akinwunmi Ambode
Governor of Lagos State,
Alausa.
24th DECEMBER, 2015.