I am pleased to join the entire Church of God and most especially our Dean Emeritus, Church of Nigeria, (Anglican Communion) and Diocesan Bishop of Lagos, the Most Rev. Dr. Ephraim Adebola Ademowo, for the 3rd session of the 33rd Synod of the Diocese of Lagos.
This year's synod is a unique one in view of the fact that it would be the last Synod that we would enjoy the honour and blessing of having Rev. Ademowo presiding over.
So for me, my goodwill message will be more directed to this man of God who has directed the affairs of the Lagos Diocese for over 17years. On behalf of the government of Lagos State and my family, I want to thank you for the positive impact your tenure has had on the Church and on our State.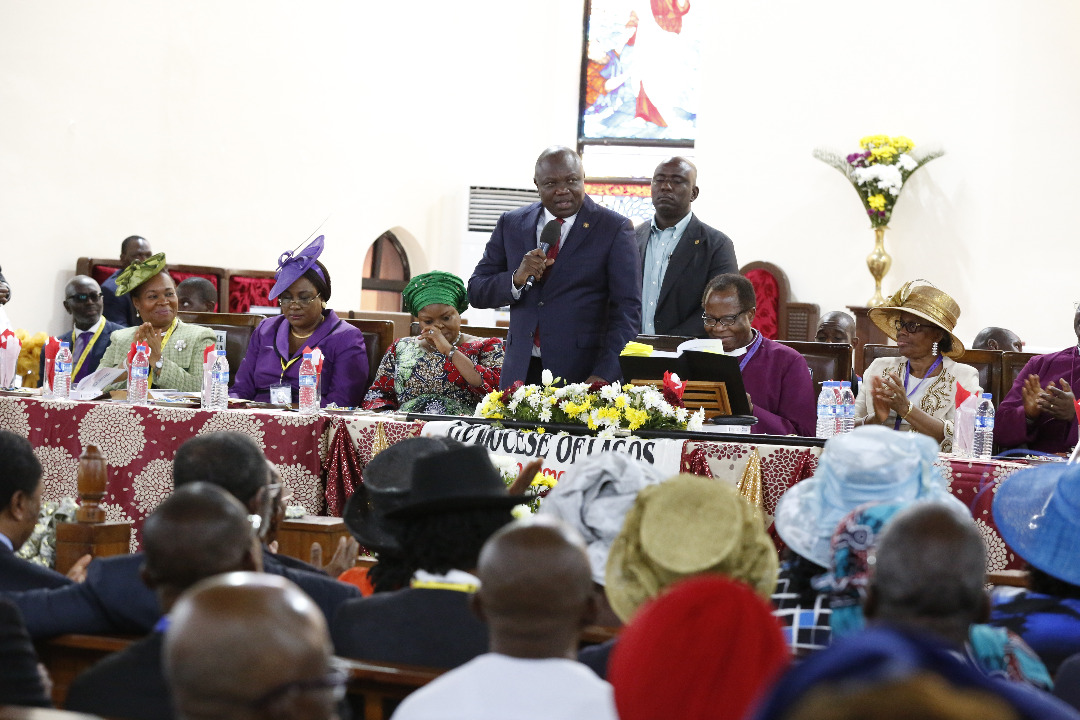 Under your leadership, the State government has received immense support and prayers from the Church. This robust relationship has contributed immensely to the peace and tranquillity being enjoyed in our State with people of diverse faiths living in harmony and mutual understanding.
Though you will be retiring soon, I have no doubt that a new chapter is set to be opened for you in the service of God.  My prayer for you is in the book of Hebrews 6:10 which says "For God is not unjust to forget your work and labour of love which you have shown toward His name, in that you have ministered to the saints, and do minister." As you have laboured in His vineyard, He will surely reward you abundantly. Amen.
Bishop, may God continue to bless and uphold you even as you retire from active service. May your work and legacy be always remembered for good in the Church of God. Amen.
Today's occasion is also coming at a critical time in our nation when we are commencing the process of choosing our leaders and deepening our democracy. We are at a time when all hands must be on deck to ensure that the process results in sustainable growth and good governance for our people. We are at a time when every stakeholder in the future of this country must rise up to be counted and make their voices heard.
We need to educate Nigerians on the need to participate in the political process through registration for the Permanent Voters Card (PVC). Your PVC is the instrument and the power every eligible citizen has to express themselves in choosing the leaders in whose hands they wish to entrust the resources and the future of our country.
The Church and indeed all our religious leaders have a critical role to play especially at this point in time to place special emphasis on the message of hope, peace, brotherliness, unity, integrity and tolerance. We must shun all tendencies that could aggravate whatever challenges we might be experiencing at the moment because these are only temporary. We shall surmount them and our nation shall become great again, by the Grace of God and through our own hard work and prayers.
For us as a government, we will continue to promote an atmosphere that allows everyone to practice his or her religion in the State without any fear of discrimination. We remain committed to the mission of making the economy work for all, creating opportunities for everyone to fully actualise their potentials and ensuring security of lives and property of all Lagosians.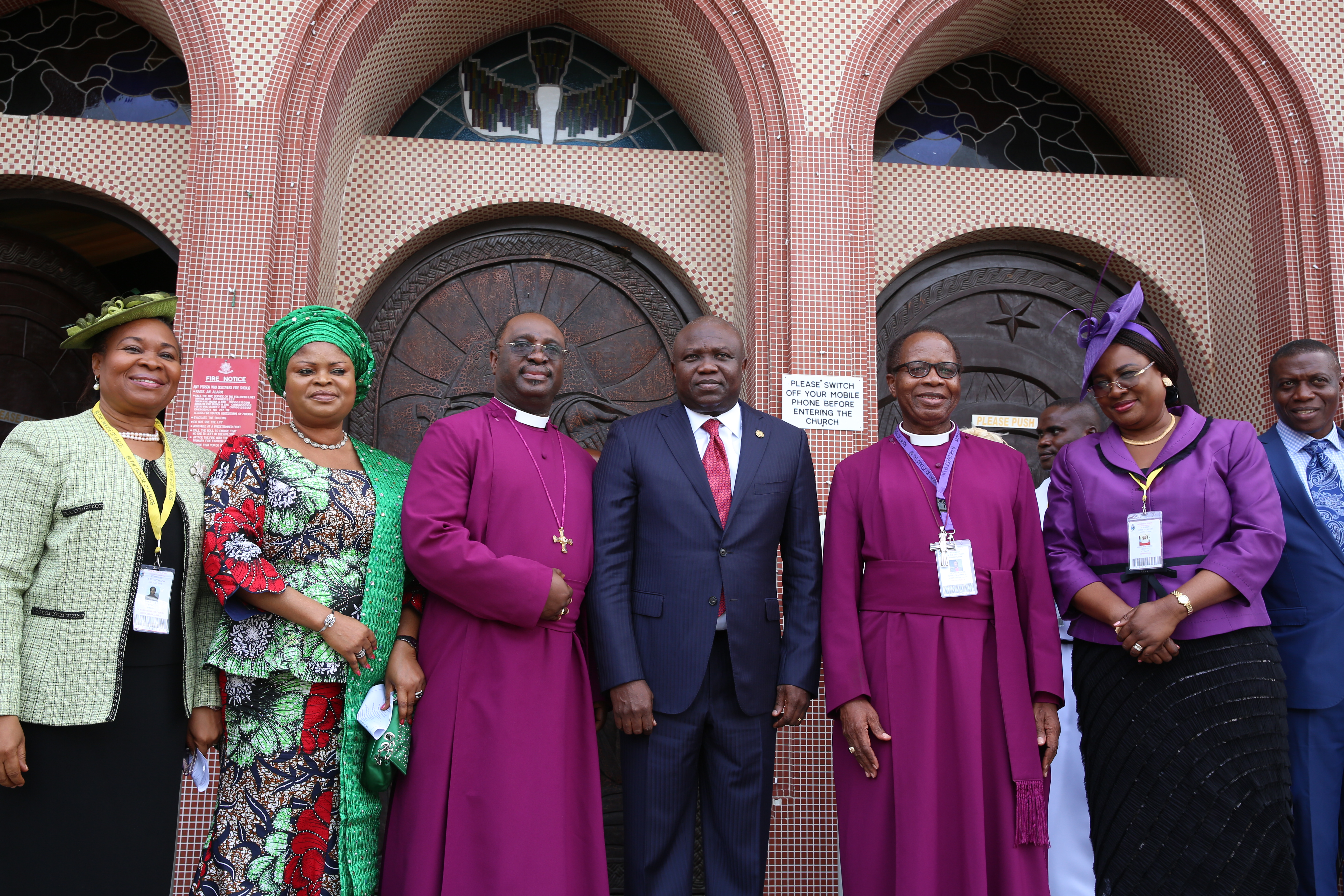 Every one of us has a stake in this country. Every one of us has a voice. Let us stand up and join hands to make our country and our State great. We owe it to ourselves and generations coming after us.
Let me use this opportunity to express my appreciation to the Diocese of Lagos, Anglican Communion and the totality of the Church of God for your support and prayers. I urge you to continue to keep us in your prayers because we will rely on God for guidance and direction to manage the affairs of our people.
Once again, I congratulate our outgoing Diocesan Bishop of Lagos, Most Rev. Dr. Ademowo and wish him fruitful and happy life in retirement.
I wholeheartedly congratulate the new Bishop of Lagos, the Rt. Rev. (Dr.) Humphrey Olumakaiye and his wife and also reiterate the support of our government to you as we have always done.
Distinguished ladies and gentlemen, I thank you for your attention and wish you a successful 3rd session of your 33rd Synod.
Itesiwaju Ipinle Eko, Lo Je Wa Logun!!!