Job Creation: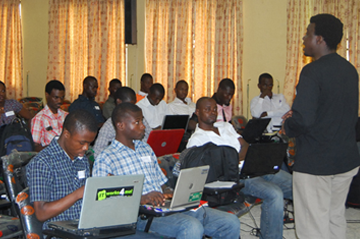 Establish an Employment Trust Fund with a commitment of

N

25b in four years by the government one billion naira to be accessed by each of the five divisions in the State for the next four years); Ikorodu, Badagry, Ikeja, Lagos and Epe Divisions
Establish Small Business Loan Guarantee Scheme, to be managed by reputable stakeholders from the private sector, civil society in conjunction with government;
Encourage Corporate Lagos to participate in the Employment Trust Fund and other areas of need that will help take our Youth off the streets.
Security, Law and Order: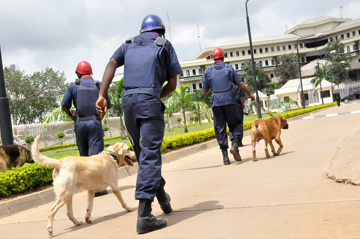 Commit to a safe and attractive community to all residents and visitors alike by undertaking to continue support and expansion of the role of the Security Trust Fund.
Pursue the residents' identity scheme and improvement reviews to enable an integrated solution in keeping our streets and homes safe from criminals and terrorists.
Commit to the protection of the rights of every citizen and enforcement of all laws that allow peaceful co-existence of all persons in the State.
Undertake Security Sector Reform and Justice Sector reform in the State.
Corporate Lagos:

Provide adequate security for local and foreign businessmen and women to operate without fear of investment losses.
Address regulatory matters on a fast-track basis with the aid of effective e-governance solutions for businesses.
Promote good corporate governance and adherence to the principles of good-governance by the State Government and all Local Governments.
Promote people-friendly community relations with Corporate Lagos. Implement existing laws and make new ones that promote the interest of all stakeholders in the implementation of Corporate Social Responsibility obligations to the extent that funds are channelled directly to Trust Funds established by Government, but co-managed by private sector and other relevant stakeholders for the benefit of all.
Adhere strictly to the rule of law and quick access to courts for dispute resolution and protection of investment rights and obligations on transactions.
Ensure the removal of all multiple taxes/fees from our tax codes as a matter of urgency.
Promote legislations that reinforce equal opportunities for all in the labour market irrespective of tribe, sex or religion.
Re-invent the 'Middle Class' by taking deliberate actions with commensurate political will to propel the middle class into the engine room of the economic prosperity of Lagos;and
Collaborate with all relevant stakeholders to establish a credit system that is a win-win for everyone to boost trade and commerce.