Wife of the Governor of Lagos State, Mrs. Bolanle Ambode on Tuesday urged children to develop good character and grow up as responsible citizens.
She spoke at the Lagos House, Alausa, Ikeja, at a Children's Party organized by the State Government to mark the end of the year.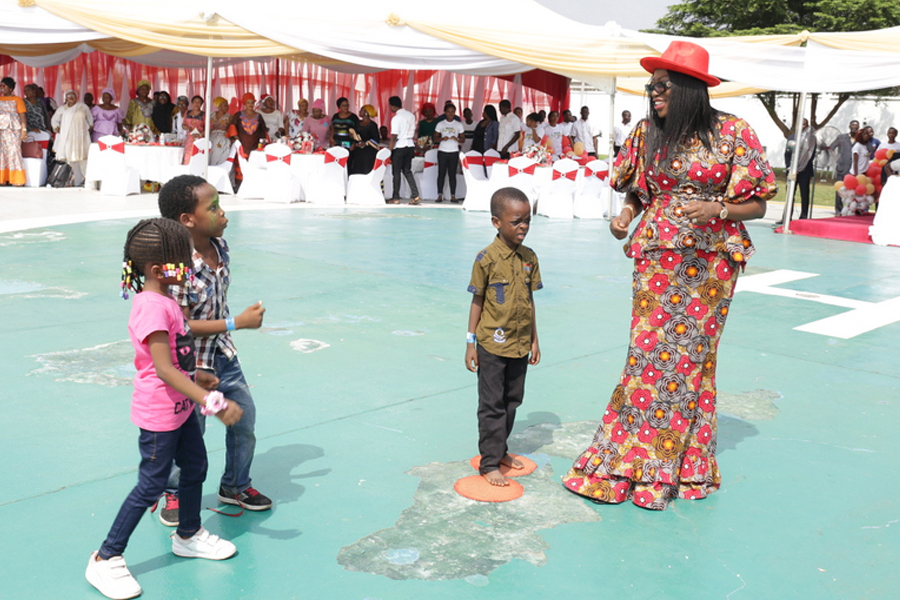 Mrs. Ambode, who listed the qualities of a good child to include humility, discipline, respect for elders and fear of God among others, told them that good character would recommend them for great opportunities in future.
She also charged them to take their education seriously, as hard work and academic excellence remained the most reliable stepping stone to success and would also book a comfortable place for them in the society.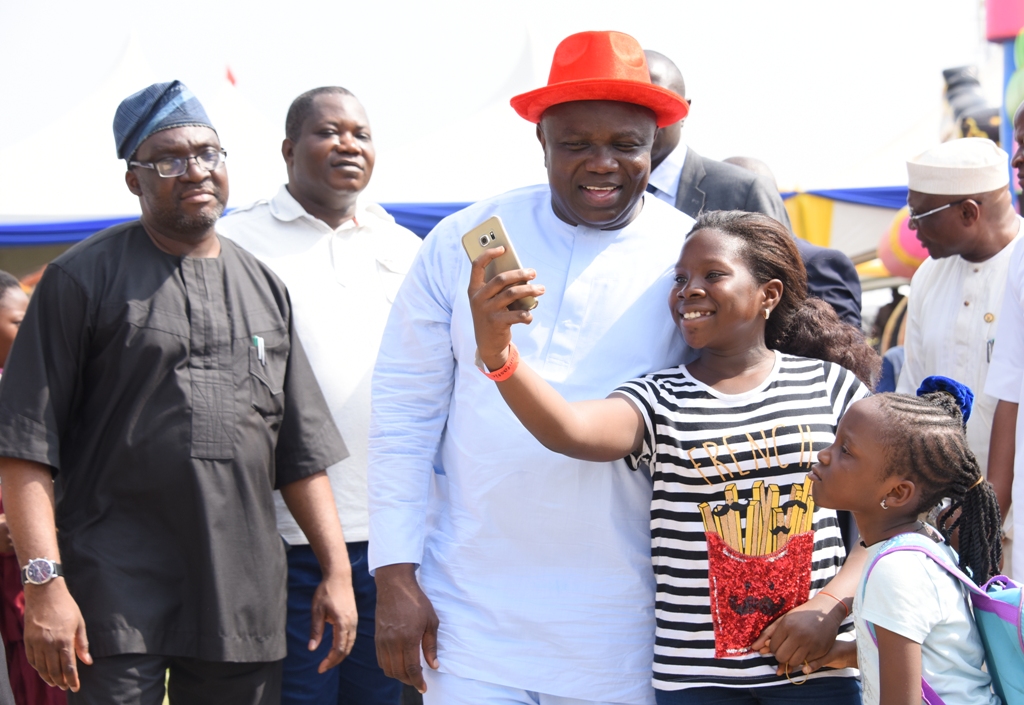 She said, "You all are beautiful children of destiny, I wish every one of you merry Christmas and a happy New Year in advance. I want you all to grow up as good children. Always listen to your parents, be of good behaviour, respect the elders, do not join bad gangs and always pray to God to guide and direct you at all times."
Speaking further, she thanked parents for making the children very beautiful and prayed that their labour over them would not be in vain.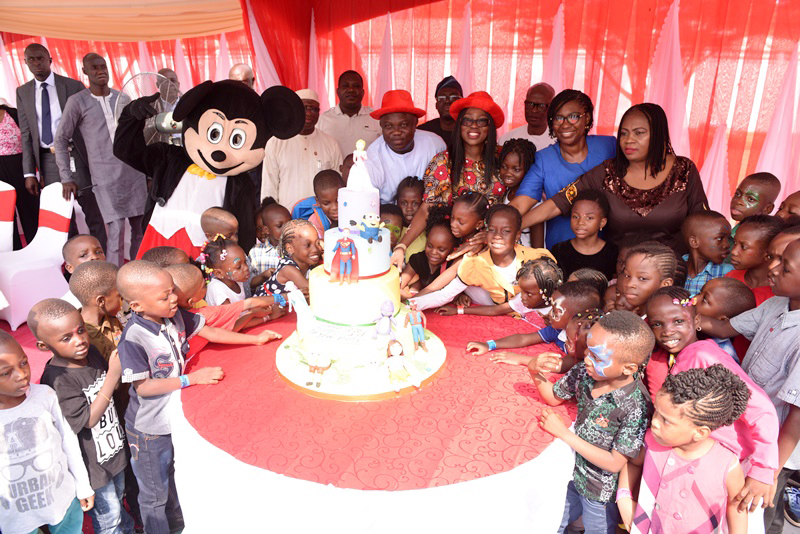 She charged the parents and privileged individuals to remember to extend a hand of love to the less privileged children not only at Christmas but always.
The Governor's wife appealed to mothers to teach good morals to their children from a tender age, quoting from Proverbs 22-6 which says, "Train up a child in the way he should go: and when he is old, he will not depart from it".
While urging them to enjoy the fun of the day, she charged the children to remain focused on climbing to greater heights in their academics and future endeavours.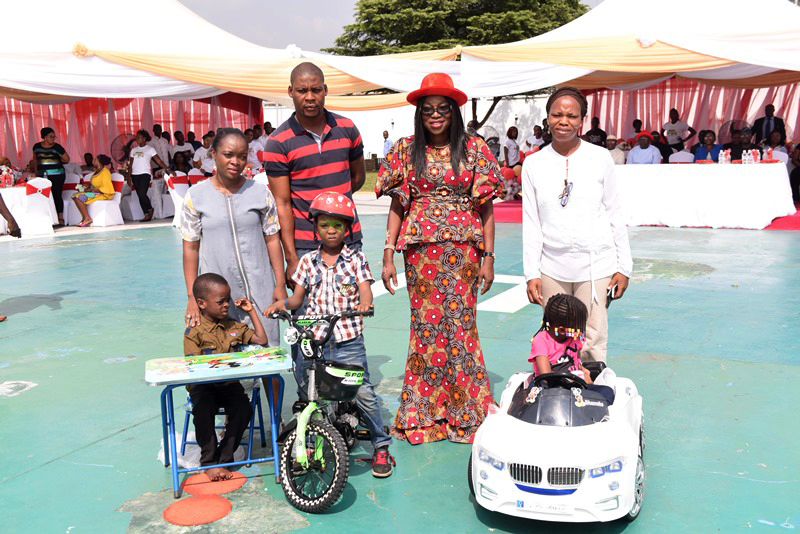 In his remarks, State Governor, Mr. Akinwunmi Ambode commended parents in Lagos for training their children in the right path, saying that his administration would continue to give the best to improve the all round development of children in the State.
'We are happy to see our children grow up, our intention is beyond giving them good education, but to also give them good recreation activities that would make them good successors and great leaders of the future.
The Governor also assured that the end of the year party which brings thousands of children together to have fun during the yuletide would not only be sustained but would be bigger and better in subsequent editions.