The inauguration of the Board of the Lagos state Law Reform Commission is a major step towards deepening democracy and the rule of law. It is a widely acknowledged fact that all modern and civilized societies thrive on the quality of laws which regulates and guide the actions of government, organizations, individuals and institutions.
The dynamics of the law relative to time and circumstances however demands that such laws are revisited periodically to ensure their relevance and effectiveness.
This Commission has the statutory mandate to facilitate the process of reviewing our laws with a view to making appropriate recommendations for the repeal or amendment of such laws or provisions that have become obsolete and bring them in tune with current realities.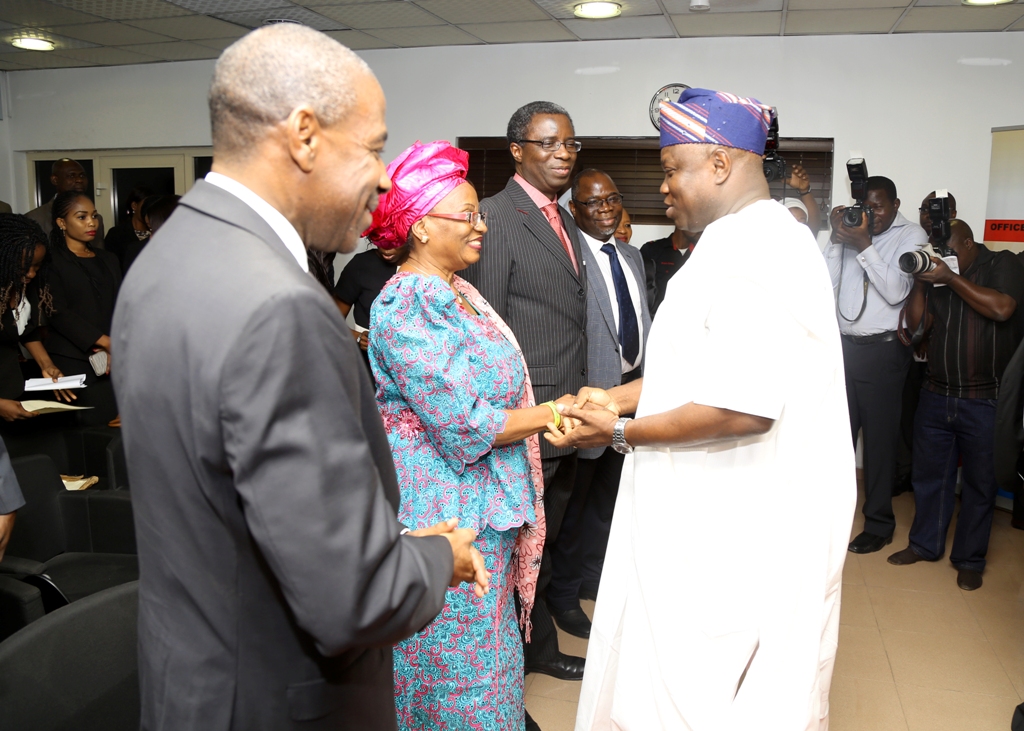 This responsibility is very crucial particularly for us in achieving our goal of creating an enabling environment for investors, entrepreneurs and making our State globally competitive.
Since 2012, when the first Board was inaugurated, the Commission has made commendable progress including the compilation of the State laws which was presented recently. The Commission is also working to create an electronic portal that will provide access to our laws online from anywhere in the world.
This is a major project which the new Board has a responsibility to deliver in record time. It is very vital to the success of our drive to attract investors to our State.
As with all our previous appointments, members of the Board have been carefully selected based on merit, experience and knowledge of the law. I therefore have absolute confidence in your ability to deliver on the Commission's mandate.
While congratulating you on your appointments, I look forward to your recommendations on inputs from and consultations with all stakeholders.
Distinguished ladies and gentlemen, it is my honour and priviledge to inaugurate the Chairman and Members of the Board of Lagos State Law Reform Commission as follows:
Dr. Gbolahon Elias             –           Chairman
Dr. Ogbai Omo-Eboh       –           Member
Mr. Demola Sadiq              –           Member
Mrs. Tola Akinsanya           –           Member
Mr. Sola Williams                 –           Member
I wish you the best in your new responsibilities.
Thank you.
Akinwunmi Ambode
Governor of Lagos State
5th January, 2016