The All Progressives Congress (APC) governorship candidate in Lagos state, Mr. Akinwunmi Ambode, has assured workers of the state's public service that his government will be fully committed to their growth, welfare and prosperity. He gave this assurance today while addressing a multitude of public servants who gathered at the Adeyemi-Bero Hall in Alausa, to discuss their involvement in the forthcoming gubernatorial elections.
Ambode did not have to say much as the civil servants were all in favour of Ambode, a former public servant and someone they regard as one of them. "This is my family and the only constituency I readily relate with. I am thankful for the experiences I got from my career as a public servant, they have me helped me thus far. This is why I am committed to the elevation of the service", he said.
"The country and our state is set to experience a new dawn of governance under the APC administration, and I promise you that the Lagos state public service will largely benefit, as all your interests will get adequate attention". He added, "as you all have gathered to support my dream of a greater Lagos, I assure that we are in for good times".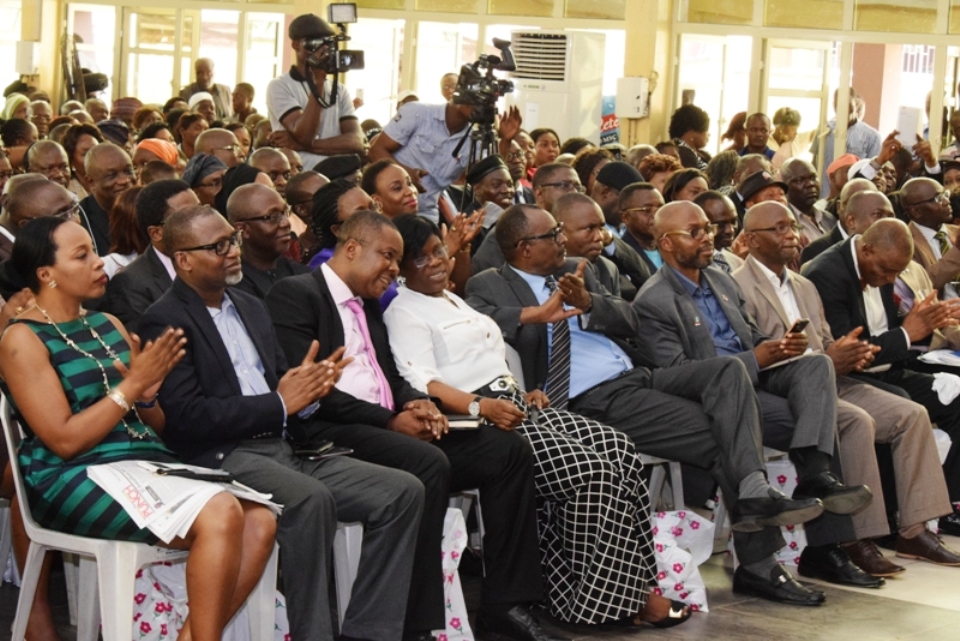 He promised to implement programmes that will aid capacity building among the workers, while also stating his plans to give even more than leave bonuses and allowances.
"I had the privilege to develop my capacity while serving as a public servant. Nothing should stop public servants from becoming better individuals and professionals while in service. I look forward to implement reforms that will make a thousand and one Ambodes from the noble public service in Lagos".
"I was trained in the Civil Service and you know the way we are; we do not talk too much, we act more. Watch out for a more productive and prosperous public service".
In her vote of thanks, the Lagos state Head of Service, Mrs. Sherifat Folashade Jaji, said the public servants are ready to do the right thing on Saturday. "In the two days, we have resolved to increase our efforts to spread the news of Ambode's competence from house to house, joint to joint, and point to point". She added, "We promise to canvass a minimum of 10 voters each for Mr. Ambode on Saturday, and ensure he gets the victory".