The entire city of Lagos was on a lockdown today as a large number of its residents came out in their droves to participate in the "One Million-Man Walk For Change In Nigeria" organized by the All Progressives Congress (APC), to put their weight behind the party ahead of the 2015 general elections.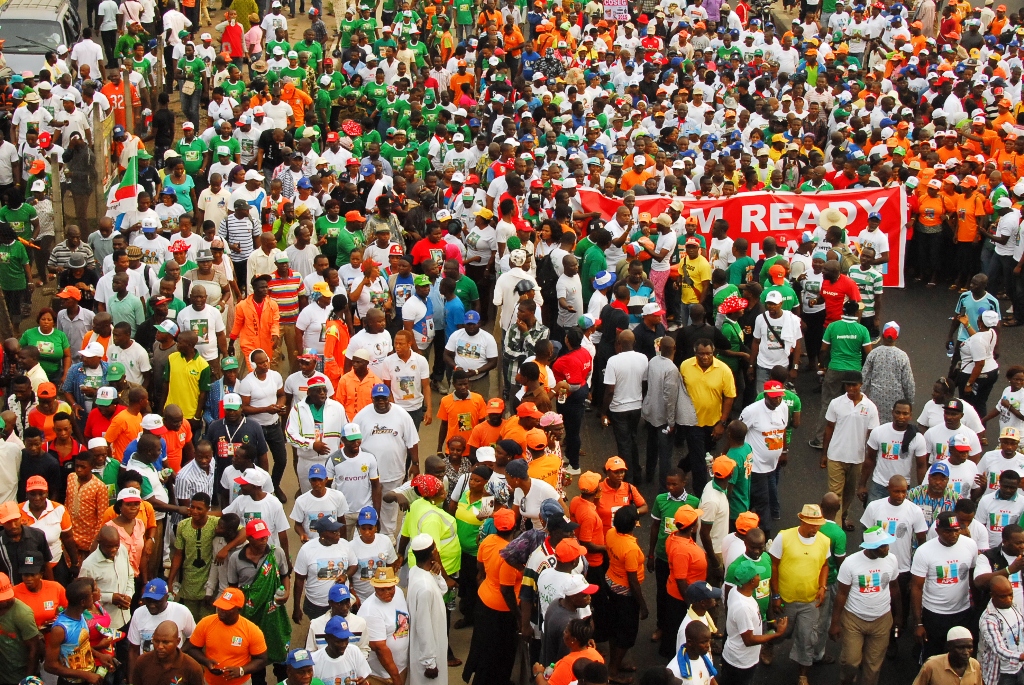 APC stalwarts, notably, the National leader, Asiwaju Bola Tinubu, Governor of Osun state, Ogbeni Rauf Aregbesola, the party's Vice-Presidential candidate, Professor Yemi Osinbajo, Lagos state APC gubernatorial candidate, Mr. Akinwunmi Ambode, and all other candidates of the party at all levels, led the procession from the Maryland area to the Teslim Balogun Stadium in Surulere.
Defying the stretch , the participants showed their readiness for change at the centre and for continuity in Lagos throughout the course of the walk, judging by the palpable enthusiasm with which they expressed their support.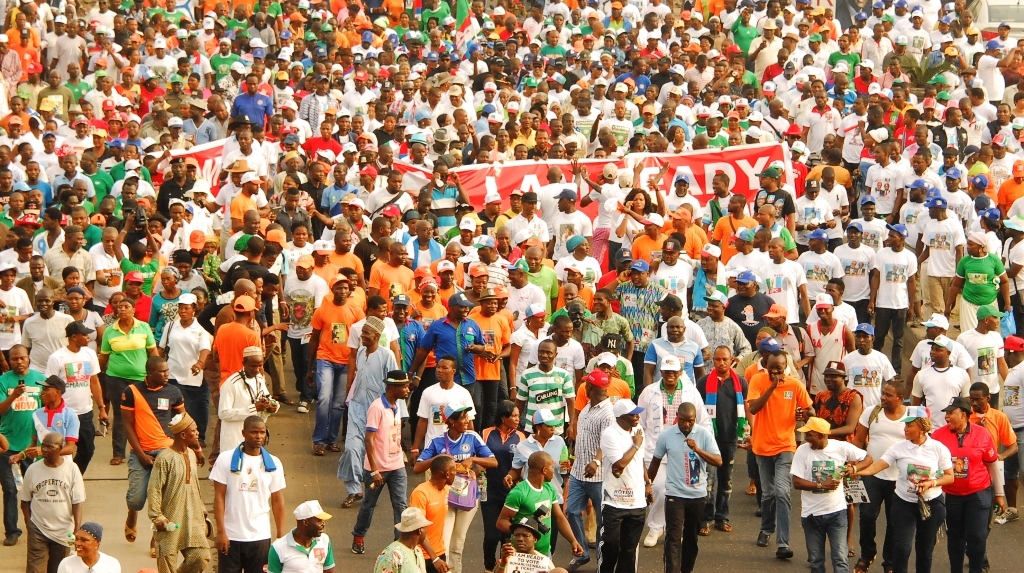 Countless support groups, multiple coalitions and an array of awareness teams, all united in support of the APC formed part of the hoard of Lagosians that participated in the walk tagged by some others as "March 4 Change".
One of the participants stated, "We are just tired of this present administration, excuses upon excuses, lapses upon lapses, we need this Change to give some hope to our chances of surviving as a country".
Another participant said that voting for the APC's Buhari-Osinbajo ticket will give significant leadership that will eclipse the rot that has been experienced at the centre in the past years, describing it further as a chance to make Nigeria better.