Lagos State Governor, Mr Akinwunmi Ambode on Saturday received the President of Namibia, Dr Hage Geingob on a courtesy visit, stating that when looking for investment, Lagos should the first place of call. The Governor who spoke at the Lagos House, Ikeja when he received the President and wife, Madame Monica Geingob, who are in the country for the inauguration of President Muhammadu Buhari said that the economy of Lagos has capacity for expansion.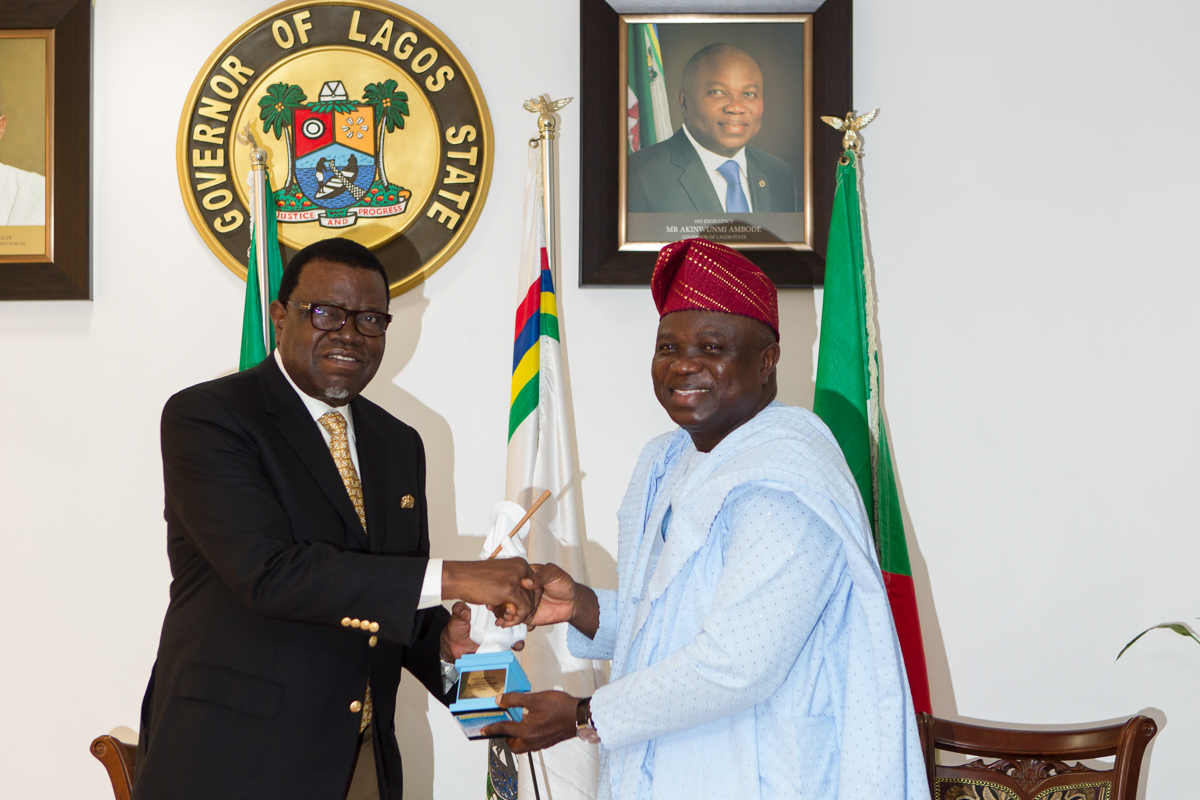 He said he is a firm believer in African Renaissance and that African Countries should have a meeting point to relate to explore the economic potentials of each other, saying that the Namibian President IS the first President he is going to receive. He reiterated his plans to create an Office of Overseas Affairs and Investment (LAGOS GLOBAL) in the State which according to him, would render assistance to people from distance places who may require it in order to also attract Direct Foreign Investments into the State.
He said his administration is interested in tourism, entertainment and arts and can collaborate with Republic of Namibia which is also a hub for tourism and entertainment in Africa.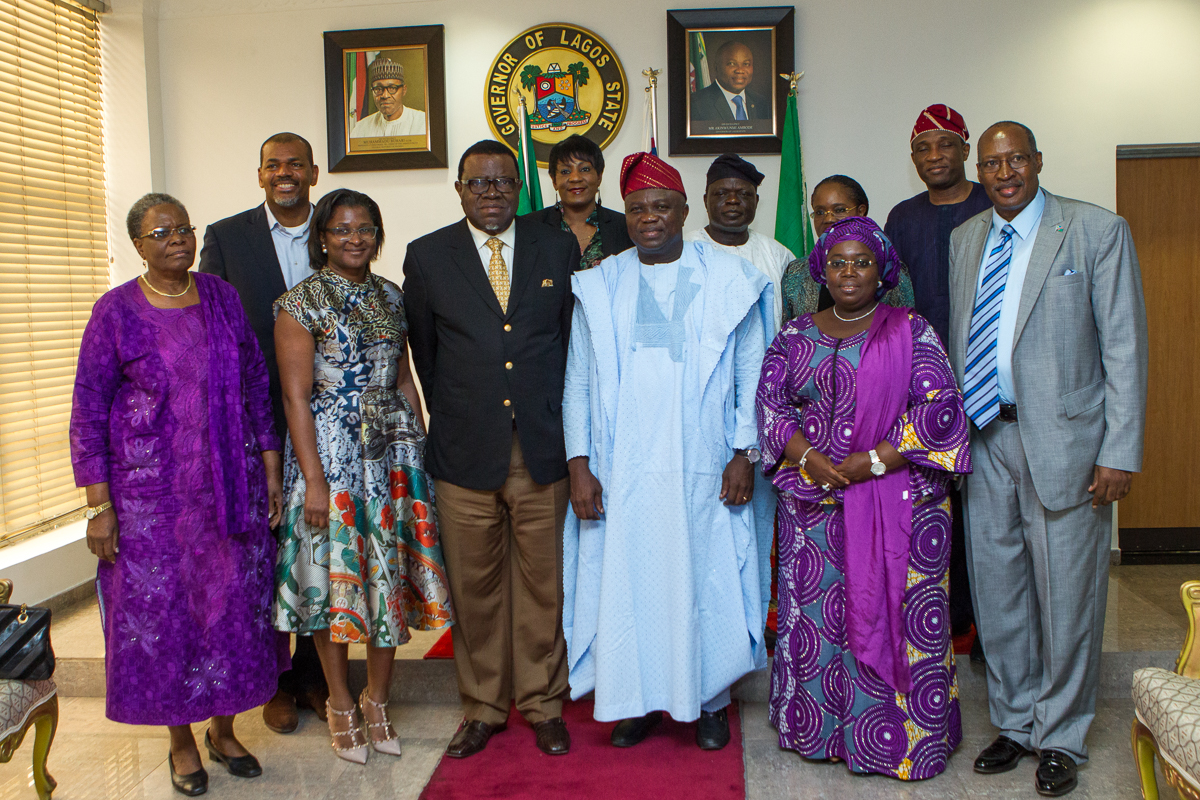 In his remarks, the Namibian President, Dr Hage Geingob congratulated Lagos State for the successful transfer of power, stating that a similar transition also took place in Namibia very recently which brought him to power. He called for greater collaboration between Lagos State and Namibia adding that just as it happened in Nigeria on Friday, it also took place in his country not too long ago. While describing Nigeria as the power house of Africa, the Namibian President said African interest is on Lagos because of its potentials, size and long history of commerce.