The All Progressives Congress Governorship Candidate for Lagos State, Akinwunmi Ambode, was a key-note speaker at a Town Hall meeting tagged 'Faith and Politics'.
Mr. Ambode in his address stated that 'All power belongs to God. God chooses leaders to govern His people.' He further said that people of faith have to get involved in politics to bring good governance to the people of God.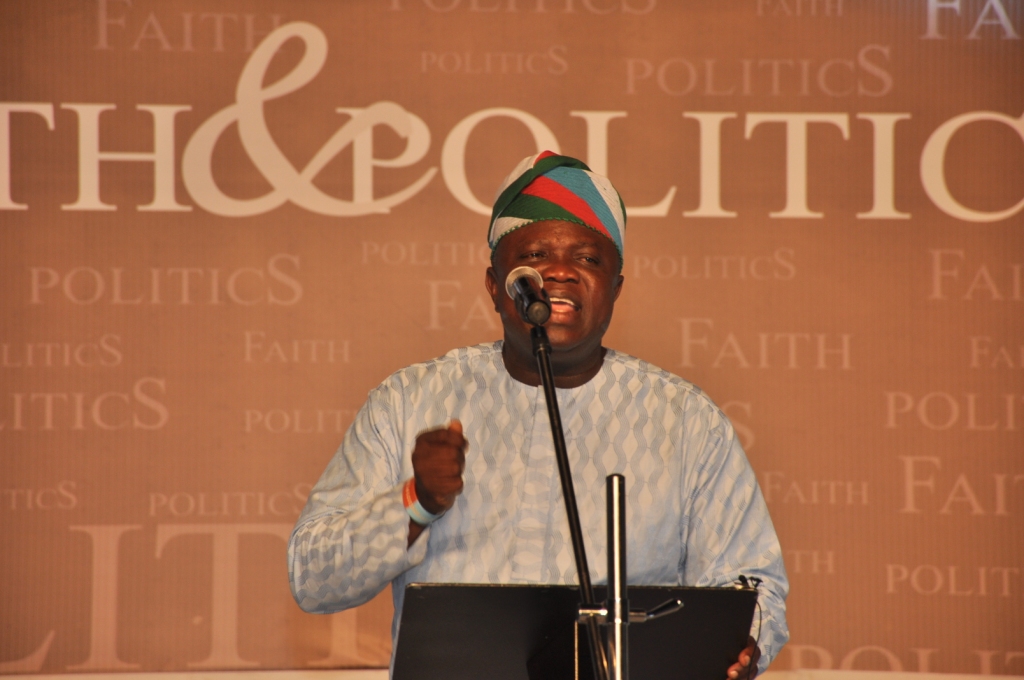 While responding to a question from the audience, Mr. Ambode stressed that it is as a result of the failure of government that a lot of people troop to churches seeking social welfare and support. This he said was a strong reason why people of faith must get involved in politics and governance.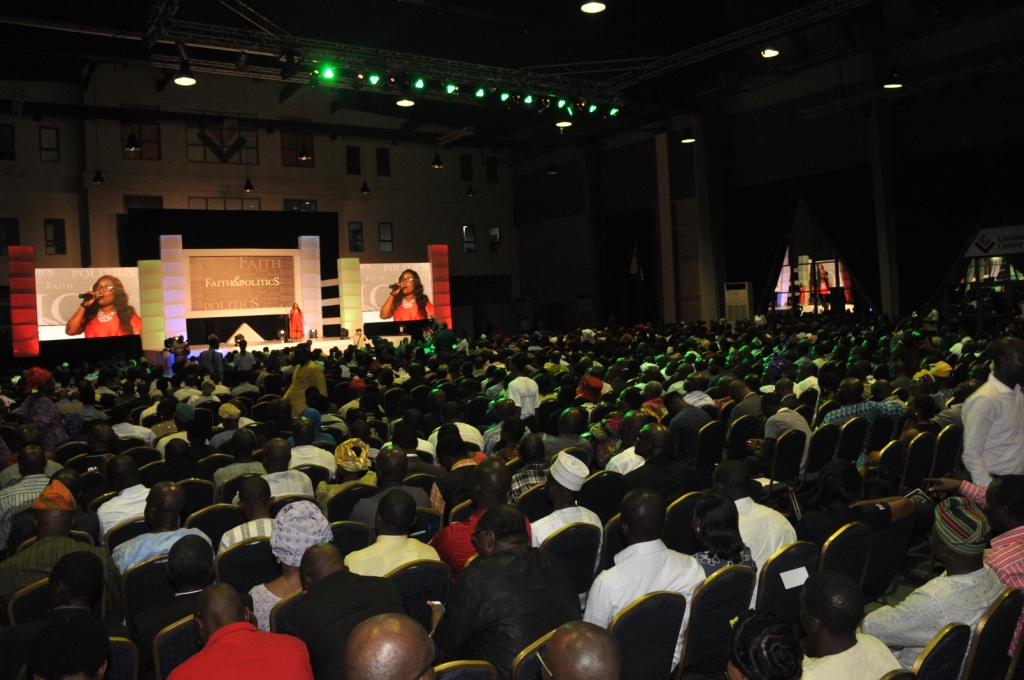 Other speakers at the Town Hall meeting were the APC Vice-Presidential candidate, Professor Yemi Osibajo, Pastor Wale Adefarasin of the Guiding Light Assembly and Leke Alder.