Following two years of hard work, road shows, rallies, and issue-based politicking, the Governor-elect in Lagos state, Akinwunmi Ambode, has received his Certificate of Return from the Independent National Electoral Commission (INEC). Mr. Ambode was declared winner of the governorship election on Sunday. The official presentation of Certificates of Return was held today at the Archbishop Vining Memorial Church Cathedral, and also witnessed certificate presentation to all elected candidates to the National Assembly.
Ambode has earlier stated in his a acceptance speech that he will be totally committed to the prosperity and progress of Lagos state. "I am humbled that you have placed your trust and faith in me. The love of this state and our common belief in what we can accomplish, our belief in what this state already is, and in what it is destined to become binds us together in a social and moral contract of high purpose".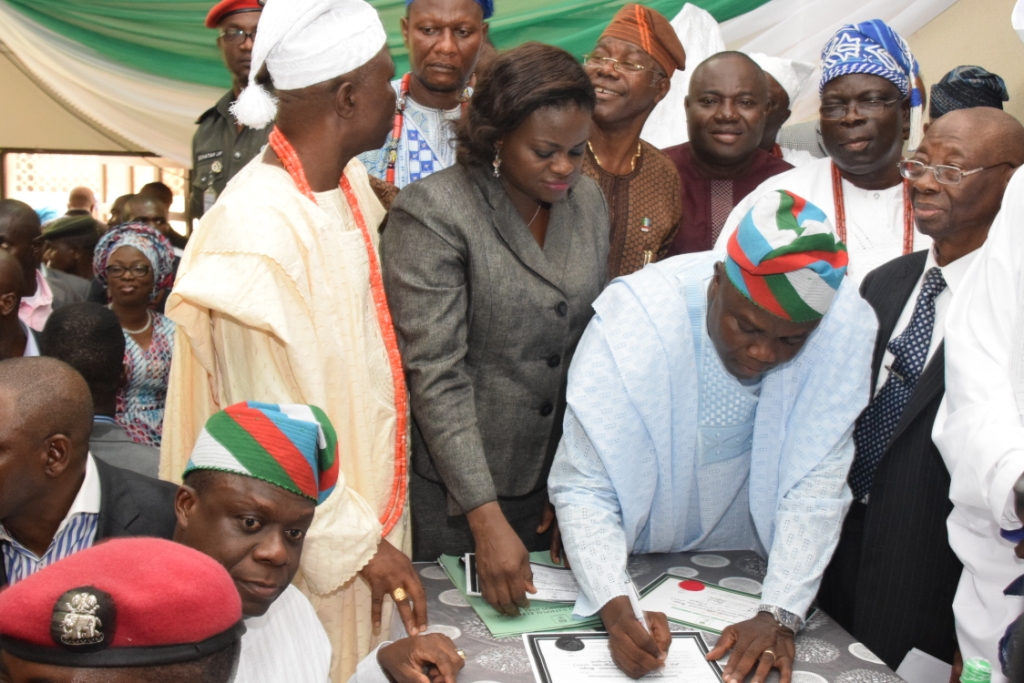 "I shall honor that contract with every fiber of my being. This day I pledge to you that I shall devote myself to bringing even greater prosperity, growth and development to every inch of this state, that I shall build on the legacy and progress of the Bola Tinubu and Babatunde Fashola administrations, I shall bring the best of Lagos into my government and I shall make you proud and glad that you chose me as your next governor", Ambode had assured.