Ahead of the commencement of state-wide campaigns, Lagos state All Progressives Congress (APC) governorship candidate, Akinwunmi Ambode, today held an interactive parley with other candidates running for varying elective positions in the forthcoming 2015 elections in the state.
Welcoming the candidates, Ambode expressed joy at the presence of the candidates and quickly went on to underline the oneness in their candidature(s). "68 of us will carry the party's flag in the upcoming campaigns and elections and the essence of this interactive session is to show that we are all candidates together", he said. Ambode moved on to state that in these journey of service they have all chosen, no one will be left isolated as they will together run as a team.
The governorship candidate admonished the candidates to appreciate the depth of responsibility given to them as party flag-bearers, accepting it as a major task that needs to be done while bearing only the people in mind.
He said he expects them all to reciprocate the party's faith in them with "unalloyed and unshakeable loyalty". Following Ambode's cue, the party candidates brainstormed on issues concerning the Permanent Voters' Cards (PVCs) availability, distribution and collection.
Mr. Ambode notably stated: "Under no circumstances should any eligible, registered voter be disenfranchised because of non-availability or collection of PVCs.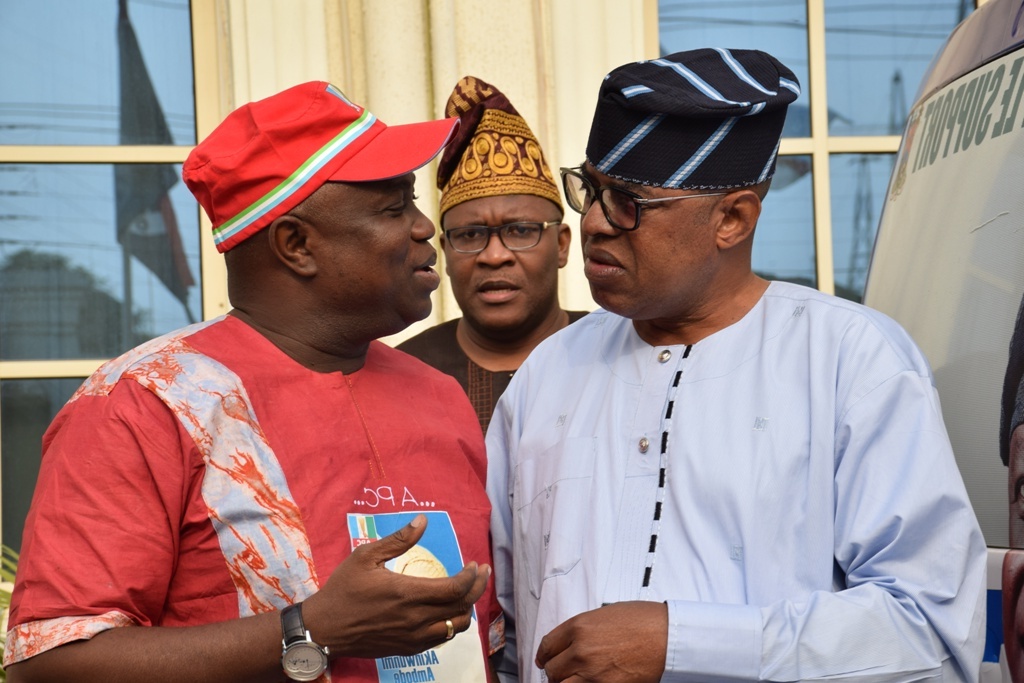 They also discussed strategies surrounding the sensitization, mobilization and motivation of the to-be voters. The gubernatorial candidate had earlier stated that such brainstorming was needed in order to together run a successful campaign and a non-acrimonious election, and thus, depict a stronger sense of unity in the party.
As the meeting was brought to a close, all the party candidates unanimously expressed appreciation and fulfillment on the success of the meeting, and the issues discussed therein. The Lagos West APC Senatorial candidate, Hon. Solomon Adeola Olamilekan, described the session as "fantastic, and a right one in the right direction".
Hon. Jide Jimoh, the candidate for Lagos Mainland Federal Constituency, also called it a "welcomed one" where the party candidates had the chance to together plan meaningful strategies to ensure the party's success at the polls. As regards the PVC conundrum, the gubernatorial running-mate, Dr. (Mrs.) Oluranti Adebule, advised the Independent National Electoral Commission (INEC) to decentralize the distribution and collection of the PVCs, especially in a highly populated state as Lagos.
No fewer than 50 of the 68 candidates attended the meeting, and they included Senator Gbenga Ashafa (Lagos East); Hon. Abiodun Faleke (Ikeja Federal Constituency); Hon. Tunde Braimoh (Kosofe); Hon. Tobun Abiodun (Epe); Desmond Elliot (Surulere I); Hon. Wole Diya (Somolu Federal Constituency), Hon. Rotimi Abiru (Somolu-Bariga); Hon. Adeyemi Alli (Mushin Federal Constituency); Hon. Adebisi Yusuf (Alimosho); Hon. Olusegun Olulade (Epe), among others.
The meeting was held at the Gbagada Campaign office of the governorship candidate.