While addressing the large number of Ikorodu people at the interactive town hall meeting held in the division ahead of the forthcoming elections, the All Progressives Congress (APC) governorship candidate in Lagos state, Akinwunmi Ambode, stated that his government, when elected, will ensure the prosperity of youths by empowering them through productive programmes aimed at getting them conveniently engaged.
He noted firmly that he youths are the future of the state and country at large, and therefore need to be put at the centre of every plan and policy intended for good governance. Ambode added that his manifesto clearly recognizes this true fact, and therefore has provisions to empower them for this future.
"Our youths are pivotal to the continued growth we seek in this great state, and even all over the country. Youth empowerment and development is a priority, and this teeming youth population of Ikorodu will not be left out", Ambode said.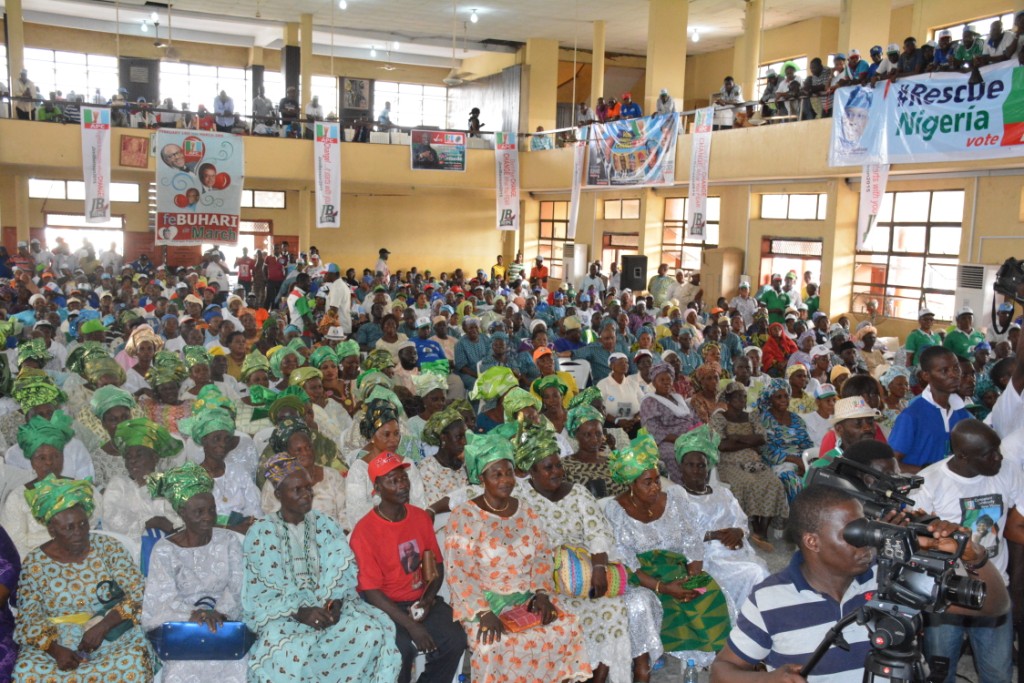 He went further to restate the many benefits that awaits them from the implementation of his novel programmes, paramount of which is the Employment Trust Fund (ETF). Every year, the programme will make a minimum sum of 1 billion Naira available to entrepreneurial and skillful youths in each division, empower them, and eventually make them employers of labour.
As the interaction got underway, Ambode addressed other topical issues as regards the Ikorodu division, and saw him promise rapid urbanization, continued infrastructural development, a prime focus on inner roads, empowerment of Community development councils, welfare packages for the resident retirees and elderly ones, amongst others.
The massive turnout of the Ikorodu people seen by the town hall meeting further attests to the popularity and acceptance of Akinwunmi Ambode ahead of the April 11 gubernatorial elections.