The All Progressives Congress (APC) governorship candidate in Lagos state, Mr. Akinwunmi Ambode, has stated that the kind of human capital and infrastructural development that his government will bring to Ajeromi-Ifelodun will make champions out of its people.
He said this while addressing the hoard of party faithful and Lagosians that had gathered to receive him and other APC candidates in Ajegunle during the APC's rally in the Ajeromi-Ifelodun local government area.
"I am so proud and happy to be back among my people, having worked and lived here before. My dear people, I know what you need because I am experienced in the matters of good governance, and what I promise you is continuity of the excellent service that will make your lives better and prosperous. The kind of sustained development I will introduce into Ajegunle will further exploit the rich human capital located here", Ambode noted.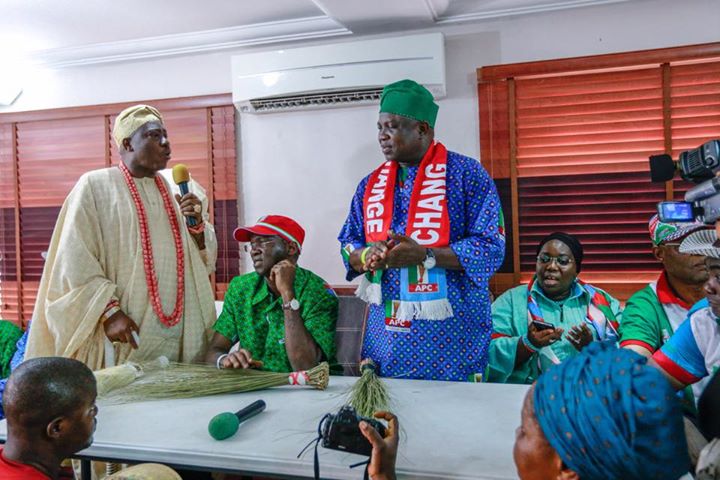 He stressed, "We will create standardized recreational, vocational and technical infrastructure that will make world champions out of talented Ajegunle youths".
He urged them to make sure they all to exercise their civic rights in the forthcoming elections, firstly by collecting their Permanent Voter Cards (PVCs) and also by shunning violence.
"It is your civic rights to get your PVCs and vote; and, I am here to tell you to vote wisely for experience and continuity. As we together prepare to achieve this victory, I urge you all to shun political violence both prior and during the elections"
Ambode then reiterated that the people will get "more of good governance" in Lagos by ensuring that they also vote for the APC in the Presidential elections.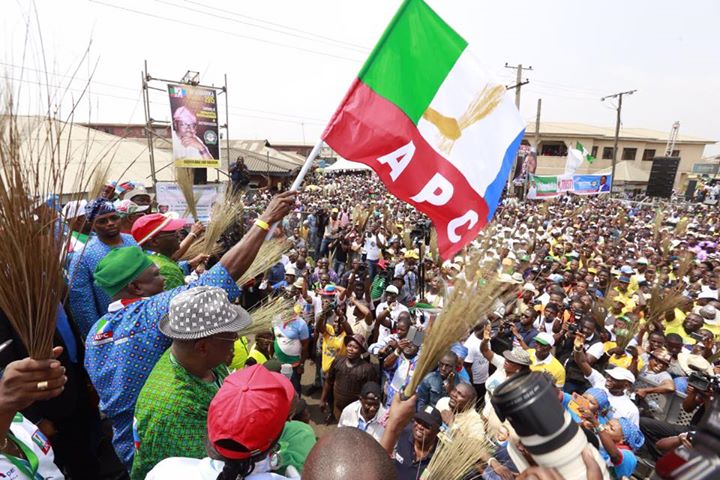 The Governor of Lagos state, Governor Babatunde Fashola presented Mr. Ambode to the crowd, describing him as the "experienced leader" that will unify Lagos much more, and also take the state to greater heights.
The chairman of the party, Chief Henry Ajomale while addressing the people, berated the opposition party in the state for being "shortsighted", adding that, "whoever criticizes the progress that this state had enjoyed so far is not qualified nor rightful to lead Lagos". He then took time to extol the capabilities and administrative experience of Mr. Ambode which make him best fit to lead Lagos into further excellence.
The governorship candidate together with Governor Babatunde Fashola (SAN) and the entire campaign train were earlier received by the Ojora of Ijora Kingdom and Iganmu Land, His Royal Majesty, Oba Abdul Fatai Aremu Oyeyinka Aromire, Oyegbemi II, and other traditional and party leaders in Ajeromi-Ifelodun.