One of my promises to Lagosians was to light up Lagos. As a result, a Light Up Lagos Initiative was created as a key programme of this administration. To drive the Light Up Lagos Initiative, on December 10, 2015, the Light Up Lagos Power Advisory Committee was inaugurated.
This committee is made up of the decision makers in the power value chain – Generation, Transmission, Distribution and Gas Suppliers – and relevant government officials. The purpose of this committee is to work with government to develop a road map to provide sustainable power supply to homes and businesses in Lagos in the Medium to Long Term.
The Committee is one of the tripods on which the Light Up Lagos Initiative is built on. The other two legs of the tripod are: Community Electrification and Street Lighting. The project we are commissioning today falls under the Community Electrification of the Light Up Lagos Initiative.
The attention of this administration was drawn to the plight of residents of Ibeju Lekki/Ise/Odeomi comprising 68 (Sixty Eight) communities in Ibeju Local Government and Lekki LCDA, who have been without electricity for over 5 years. After due assessment of the situation, we commenced work last year October with a promise to ensure that these 68 communities are connected to the national grid.
Today, we are delighted to see that these communities have been connected to the national grid.    To make this project a reality, 33kv dedicated high tension lines were laid from Ajah substation to Eleko junction and from there spread to 68 far flung communities. A high tension network covering 131.5 km was rehabilitated and 86 transformers were installed all at a cost of N600 million.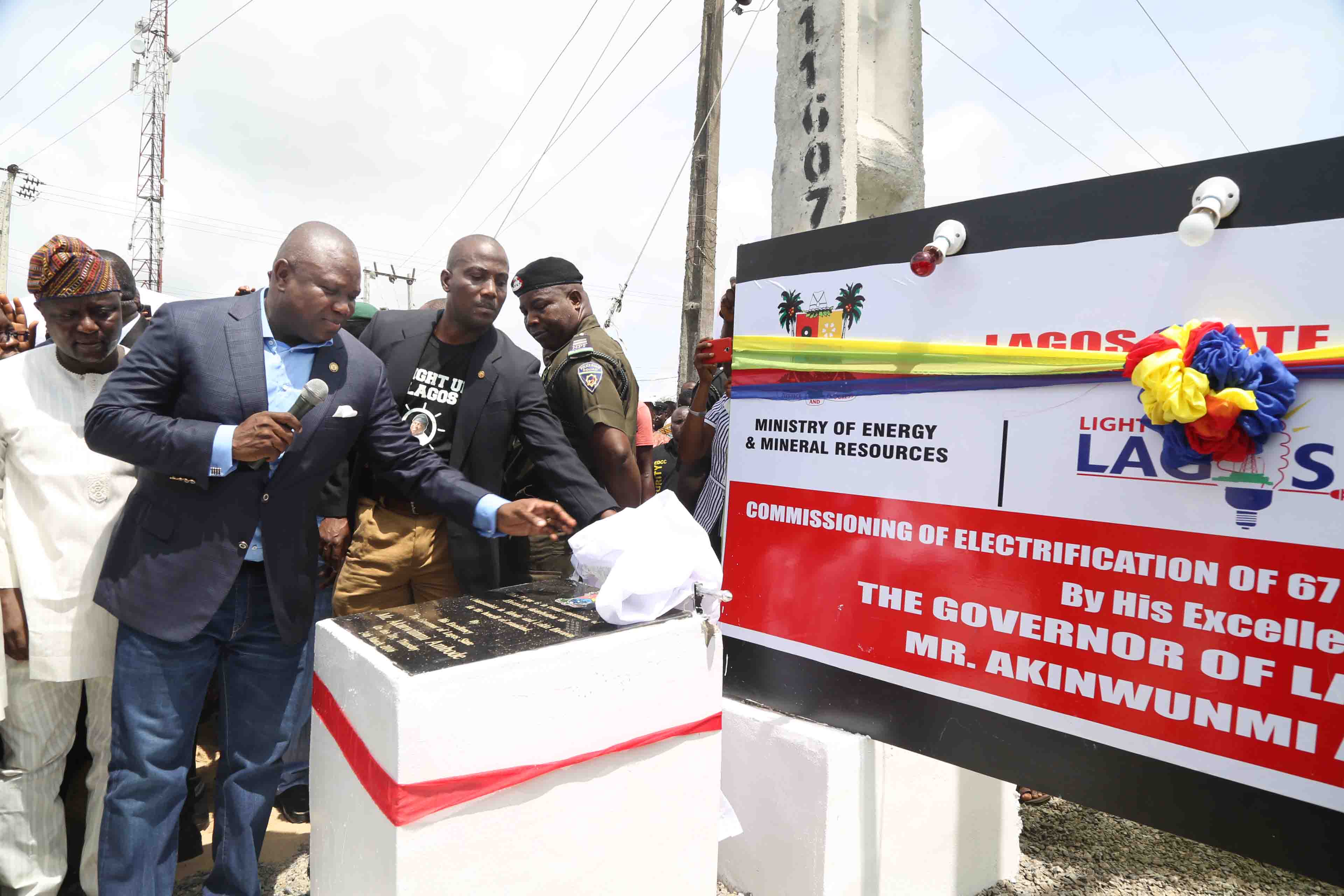 Beyond fulfilling our promise to these 68 communities, we have also demonstrated our commitment to run an all-inclusive government in which no one will be left behind.   It is expected that the commissioning of this project will boost the socio-economic activities in this area, after having suffered untold setback for over five years.
I am aware that this issue of lack of access to electricity is not peculiar to your communities alone. As I speak, a similar challenge involving 34 communities in Badagry is being addressed by the Ministry of Energy and Mineral Resources and before September, we shall connect them to the national grid.
As we do this, we shall continue with the Street Lighting Project of the Light Up Lagos Initiative. The vision is to ensure that we light up all major roads and border towns in the State.
I commend the Commissioner of the Ministry of Energy and Mineral Resources as well as all officials of the Ministry and the State Electricity Board who have worked hard to make this project a success. I thank the Light Up Lagos Power Advisory Committee. I also thank the management of Eko Electricity Distribution Company for their cooperation and contribution to the successful completion of this project.
Let me use this opportunity to reaffirm our full commitment to the well-being of our people irrespective of their location within the boundaries of our State.   I appeal to you all to continue to live together in peace and avoid any act that may result in loss of lives and wanton destruction of properties.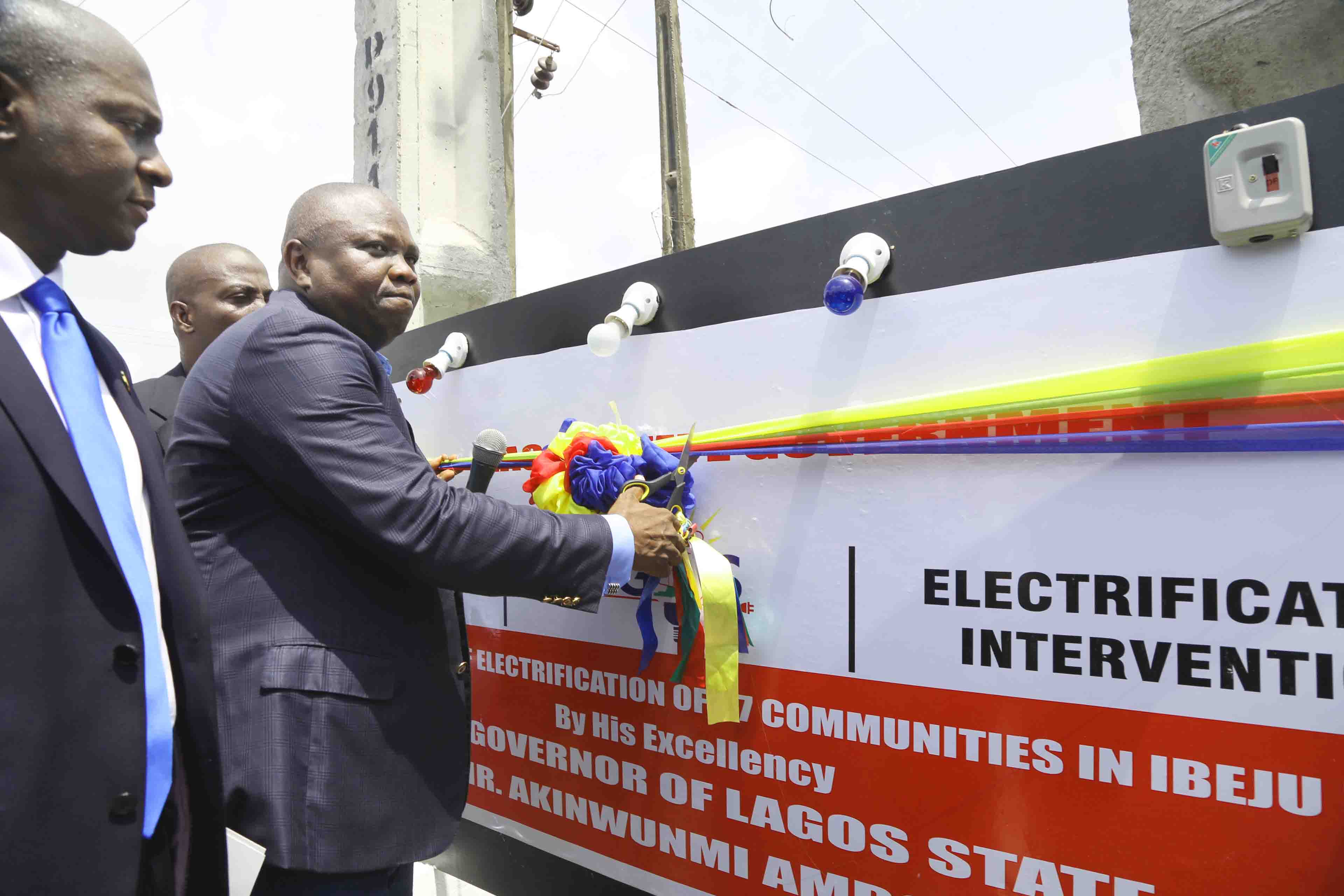 I also make a special appeal to you all, especially our community leaders, for your cooperation to allow development come to your communities. The disturbances we have had at the Lekki Free Trade Zone are not acceptable as we must join hands together. A government White Paper from the panel of enquiry into the recent disturbances will soon be released.
The government will commence a tour of Local Governments in the month of May to inspect and commission projects, listen to our community leaders as we remain committed not to leave anyone behind.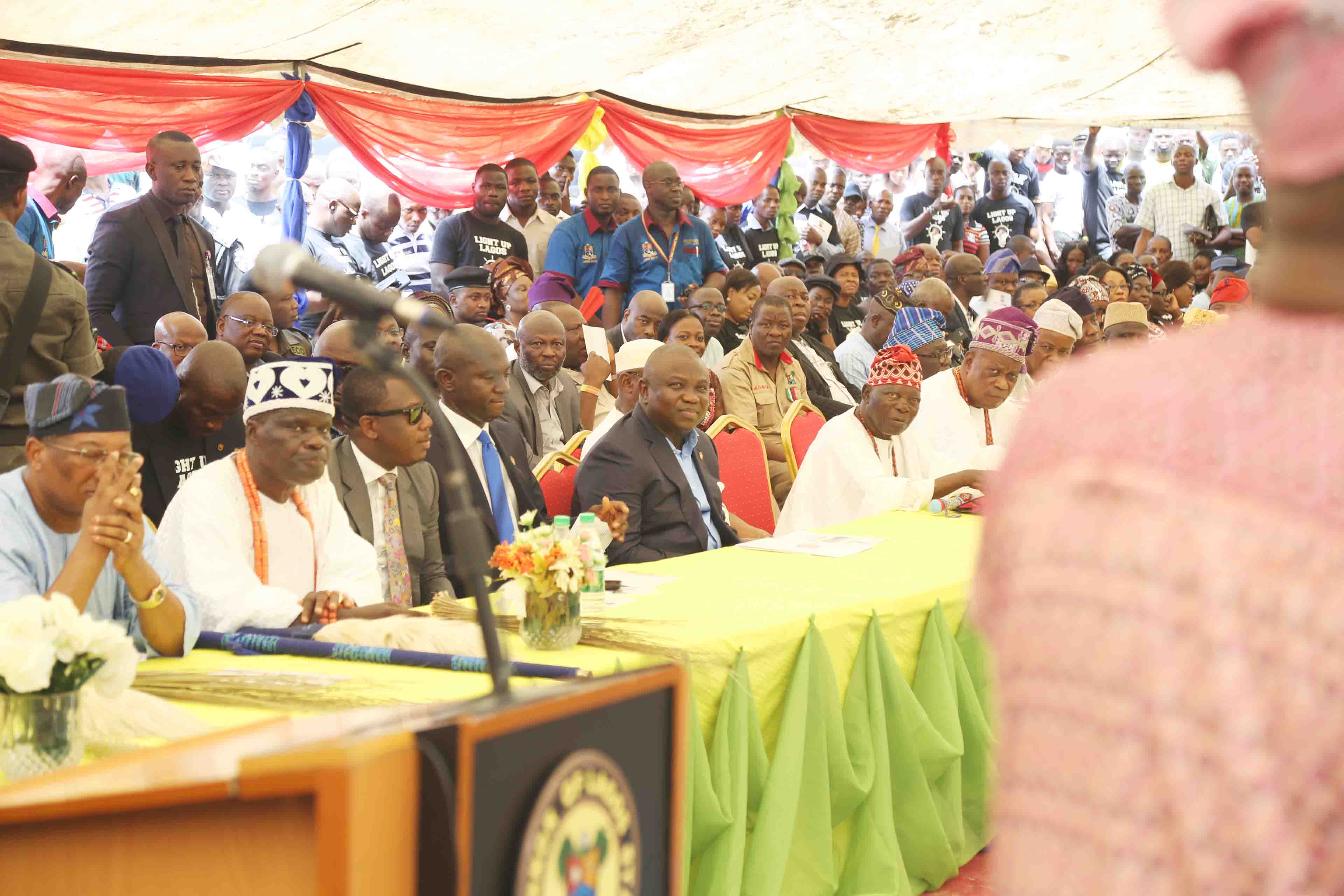 I congratulate the people of Ibeju Lekki/Ise/Odeomi and pray that this commissioning will trigger more positive developments in your communities.
Thank you and God bless you all.
Itesiwaju Ipinle Eko, lo je wa l'ogun!
Akinwunmi Ambode
Governor of Lagos State,
Alausa.
24th March, 2016