The event we have just witnessed is a testament of our administration's commitment to the continued reinvigoration of the machinery of Government through elevation of worthy and qualified personnel from the pool of skilled human capital available in the State Public Service.
Permanent Secretaries are the drivers of our various ministries and agencies. This is why the position of Permanent Secretary is one this administration does not take lightly. Today, we have sworn-in Two new Permanent Secretaries to the Body of Permanent Secretaries.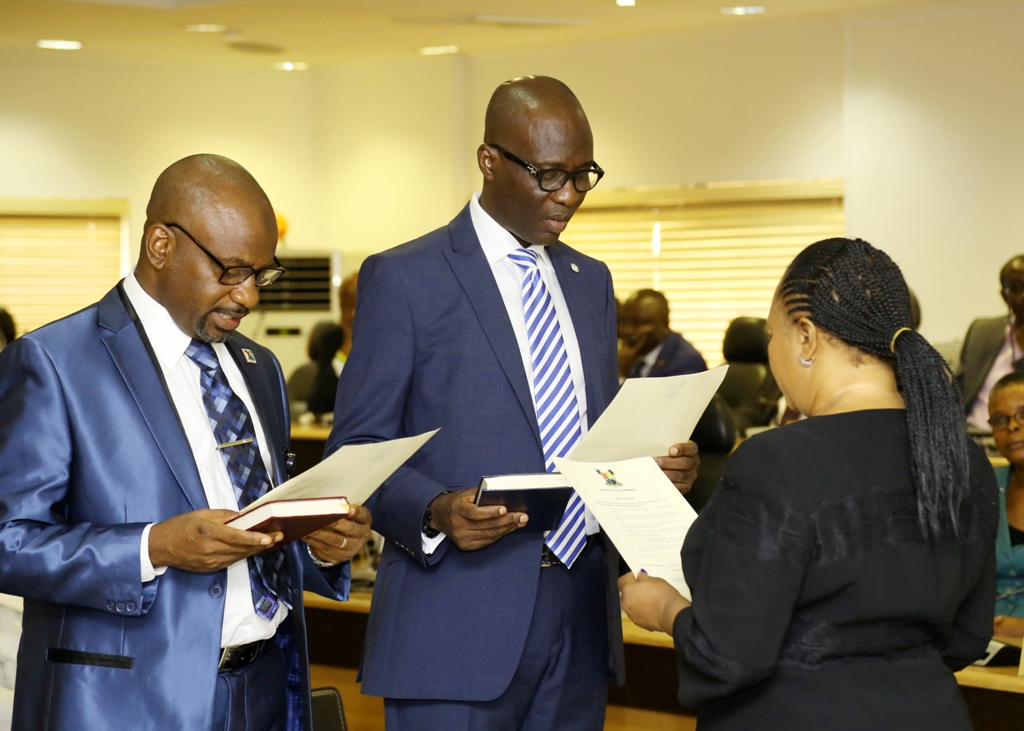 Let me remind you that the positions you hold are very important in the running of this administration and a lot is expected of you. You are expected to be the champions of our "Continuity with Improvement" mantra.
You must be ready to take tough decisions and show leadership. Leadership at any level of human organization, especially at this challenging times, requires innovation, creativity and resource management.
Our new appointees are therefore enjoined to immediately hit the ground running as our people are eager to see the direct and indirect impact of Government policies and programmes.
I want to us this opportunity to commend our Civil Servants. There has been a remarkable improvement in their service delivery since this administration came into office.
Let me state here that our Civil/Public Servants are agents of CHANGE and enablers of government policies. The Permanent Secretaries are therefore the mirror which reflects the quality of service our Civil Servants are offering.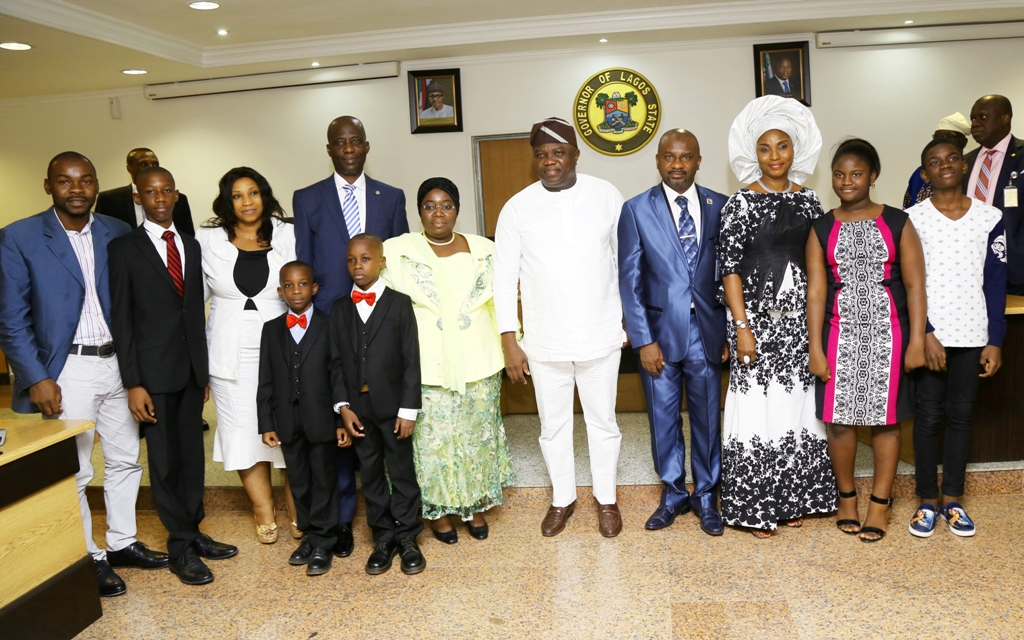 As I congratulate the newly sworn-in Permanent Secretaries on their well-deserved appointment, I urge you to live up to the dictates of your new status as this appointment was based on your outstanding career trajectories which were found to be in line with the skills and competences required to drive the Lagos State Government agenda.
Thank you.
Akinwunmi Ambode
Governor of Lagos State,
Alausa.
8th February, 2016