I am pleased to be here to celebrate with CFAO Yamaha Motor Nigeria Limited on this occasion of the opening of your office premises, showroom and assembly line.
This collaboration between CFAO of France and Yamaha of Japan to establish this plant is good news for the Lagos economy and a boost to our efforts in bringing investments to the State.
The significance of the location of this assembly line in Lagos is very clear; Lagos State remains the most attractive location, commercially and socially, for investments in Africa. I have come to assure you that you have made the best decision to locate your business here.
About a year, ago when this administration came on board, one of our key objectives was to make Lagos State, a first choice destination for foreign investments. With a population in excess of 21 million, a significant proportion of which comprises of the middle class with strong purchasing power, we are convinced that Lagos State has what every investor desires in investing in any city.
Over 60% of Nigeria's industrial capacity is located in this State. The CFAO Yamaha assembly plant joins the over 10 assembly plants located in Lagos and we still have capacity for more. Like I have always said, Lagos is open for business and serious investors.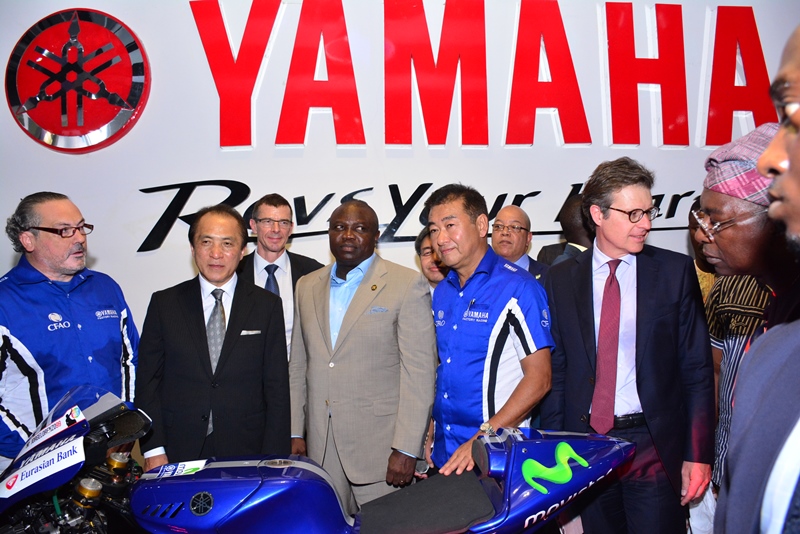 Nigeria receives about $6billion of FDI annually and of this figure Lagos State attracts between 70-80% of the investment. We expect this figure to increase by 50% next year.
To achieve this, the policy thrust of this administration has been built on a tripod of Security, Job opportunities and Infrastructure. We will therefore continue to invest in the critical infrastructure and security to guarantee safety and good returns on investment.
As a government, we will continue to explore ways to create an enabling environment to make your businesses thrive. We are committed to introducing new incentives for businesses in Lagos to enable them grow, support the society and take more of our youths off the streets.
The ease of doing business is of concern to us. As a result, we are working to improve the indices on doing business in Lagos while we continue in our commitment to carry out judicial and security sector reforms.
The significance of today's event is to showcase partnership across three continents – CFAO from Europe, Yamaha from Asia and Nigeria in Africa.
On behalf of the good people of Lagos State, I welcome Mr. Hiroyuki Yanagi, CEO Yamaha Motor Corporation and Mr. Richard Bielle, CEO of CFAO to Lagos.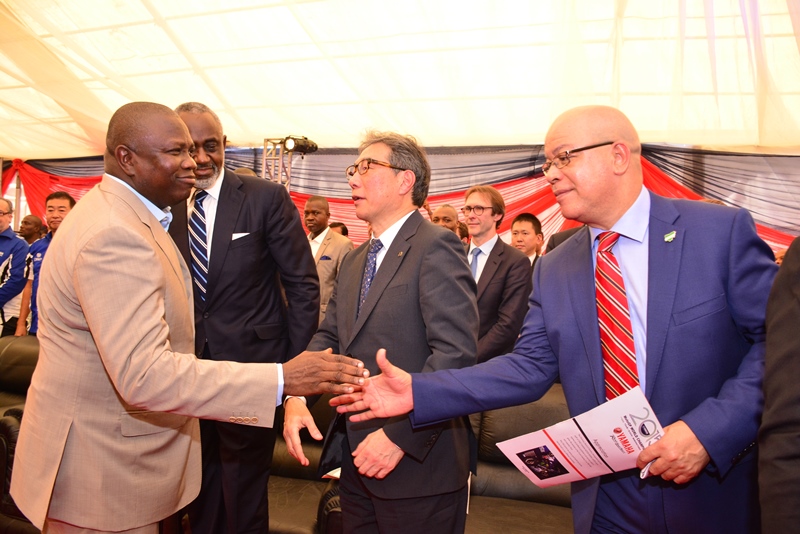 As we officially open this office premises and assembly line, I congratulate CFAO Yamaha Motor Nigeria Limited on this grand opening and wish you success in your operations.
Thank you for your attention. God bless you all.
Itesiwaju Ipinle Eko, lo jewa l'ogun!!!
Akinwunmi Ambode,
Governor of Lagos State,
Alausa.
13th May, 2016.