On behalf of the government and people of Lagos State, I welcome you all to this reception.
We decided to hold this event in honour of our brothers and sisters Living with Disabilities not only in line with the commitment of this administration to run an all-inclusive government but to restate our commitment to giving every individual a voice in this government.
Persons with disabilities often encounter discrimination and exclusion on a daily basis. They are faced with barriers to education and training which limit their job opportunities, leading in turn to poverty, social exclusion and restricted access the basic human rights which we all take for granted. This is unacceptable. People living with disabilities have a right to live a decent life and enjoy the benefits of good governance and as much as anyone else.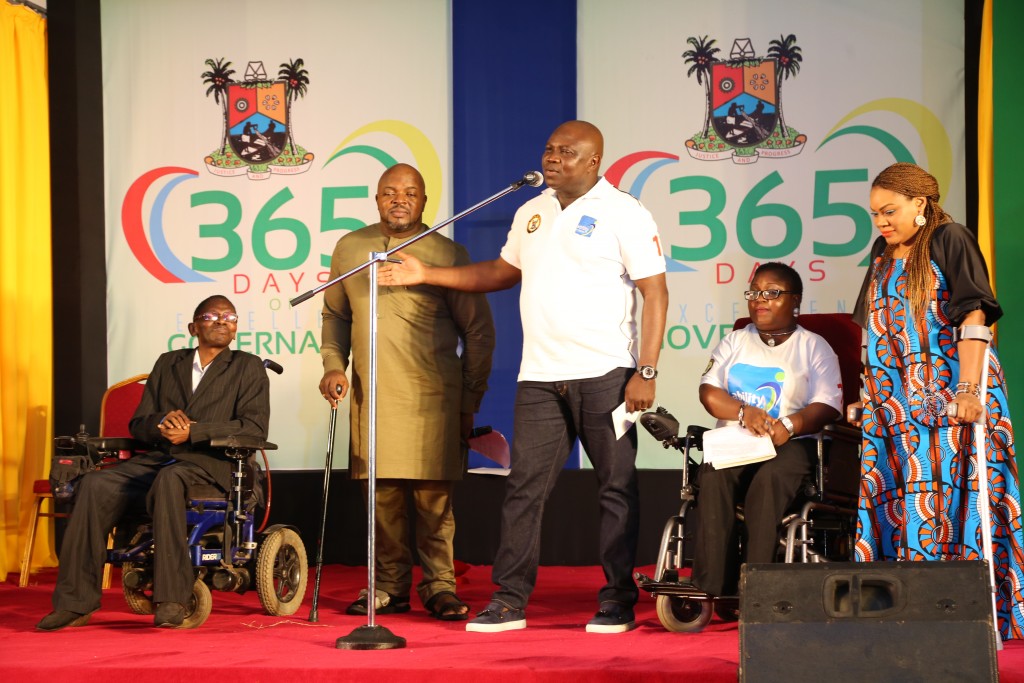 Physical disability is not inability and should not be seen as an inhibition from achieving something positive in life. The theme of this event tells the story – "Ability in Disability". People living with disability have special skills and talents which if properly harnessed will make a huge difference not only in their lives, but to the society.
As a government, we are committed to the welfare of all people without discrimination. We owe it a duty to protect and provide for every individual and group in the State; especially the vulnerable ones.
In keeping with this, the Lagos State Special People's Law of 2011 was passed to establish the Lagos State Office of Disability Affairs (LASODA) with a mandate to safeguard people living with disability from discrimination and equalize their opportunities in the society.
I commend the General Manager and all Officers in the Lagos State Office of Disability Affairs for their persistence and commitment towards effective implementation of this law. The registration of all persons living with disabilities in the State is a very good initiative and the data base created from this exercise will ensure effective planning for the needs of Special People in Lagos State.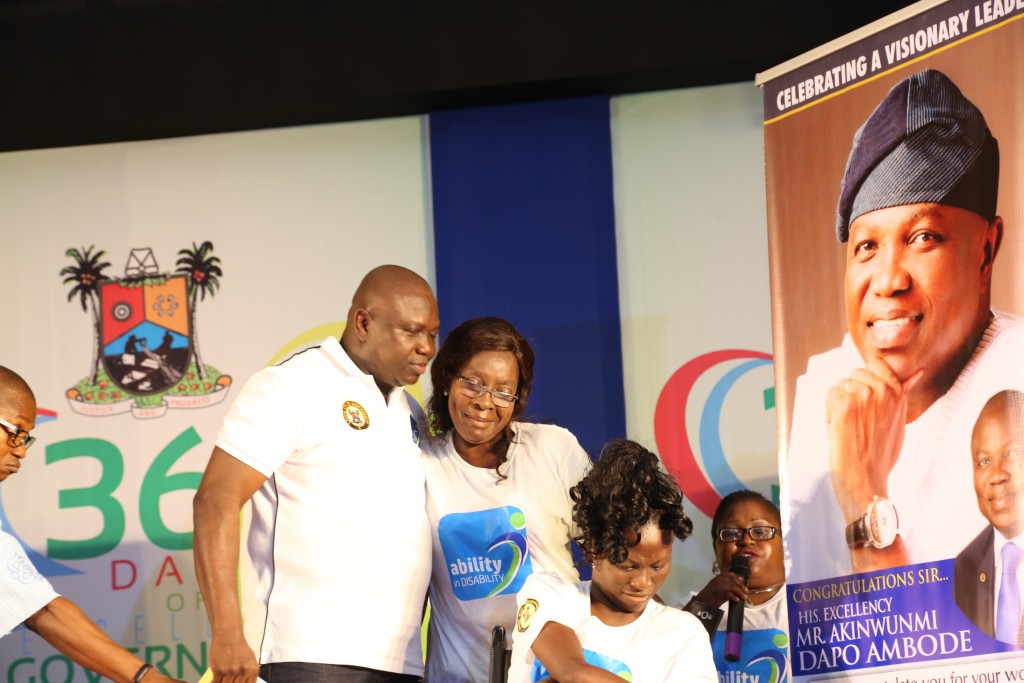 I urge all those who have not yet registered to do so without further delay as the certificates and badges issued will entitle you to special rights and privileges including free rides on BRT buses, exclusive right to designated parking lots and special consideration for access to the Lagos State Employment Trust Fund facility.
As an employer of labour, the State Government will ensure full compliance with the provisions of the Special People Law on reservation of 1% of job vacancies exclusively for qualified PLWDs. The process has already commenced with advert placements by some MDAs.
In line with provisions of Section 12, of the Special People's Law, we are today launching the Lagos State Persons Living with Disability Fund with N500million. This fund will be for the advancement of the cause of persons living with disability. I call on Individuals, Corporate Organisations, Non-governmental organisations and other stakeholders to support this fund so that we can maximize the abilities in the disabilities of our fellow compatriots.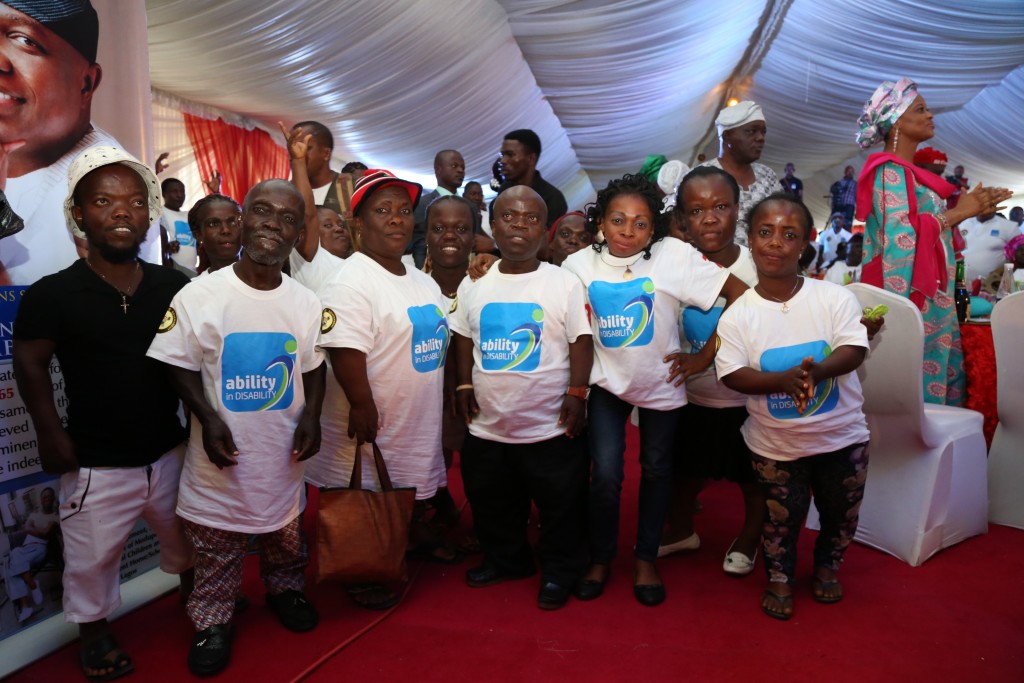 Distinguished ladies and gentlemen, let me use this opportunity to appeal to all Lagosians to embrace people living with disabilities. Do not discriminate against them. All they require is care, support and opportunity to live a fulfilled and productive life just like any of us.
Once again, I thank the leadership and officers of the Ministry of Youth and Social Development for their dedication and commitment to their mandate. I assure you of the continuous support of this administration to strengthen your capacity to do more.
Thank you and God bless you all.
Itesiwaju Ipinle Eko, lo jewa l'ogun!!!
Akinwunmi Ambode
Governor of Lagos State,
Alausa.
29th May, 2016.