It gives me great pleasure to host our eminent and very revered Religious Leaders. We are thankful to the Almighty who has continued to guide and direct our affairs inspite of the current challenges in the Country.
Today is an opportunity for me to say a big thank you to you all, individually and collectively, for your unwavering support and prayer for the success of this administration.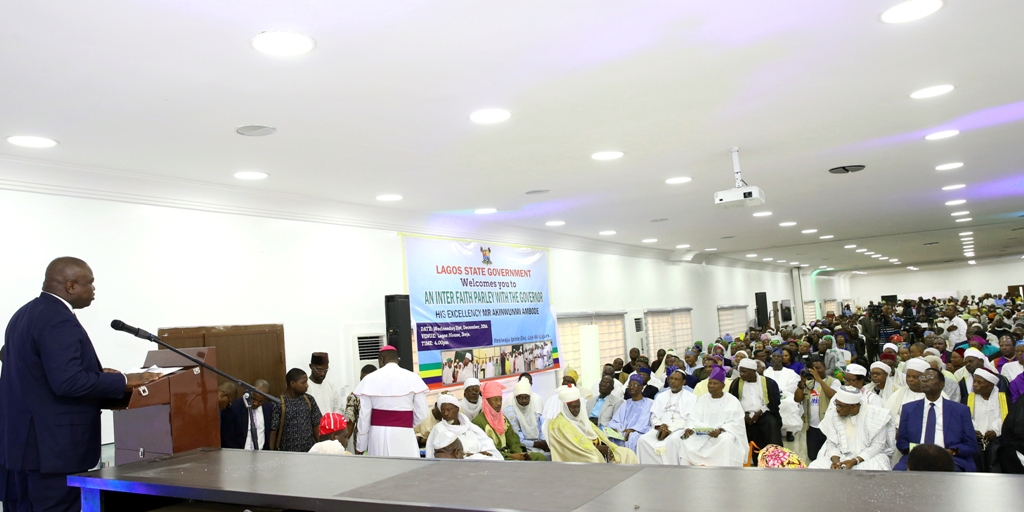 Since our last meeting,we have made remarkable progress in all spheres of the State economy.Majorly, we have achieved a year round peaceful coexistence amongst the various socio-religious groups in the State. We have also been able to record improvement in security of lives and property in the State.
I want you to remember that as Religious Leaders you are partners in development and the closest to our people.There is an urgent need to make use of the Pulpit, the Mimbarand other platforms to preach patience, perseverance and tolerance amongst all Nigerians.
It is on record that with your support and high level of understanding, Lagos State has the best level of religious tolerance in the Country. We must however not rest on our oars.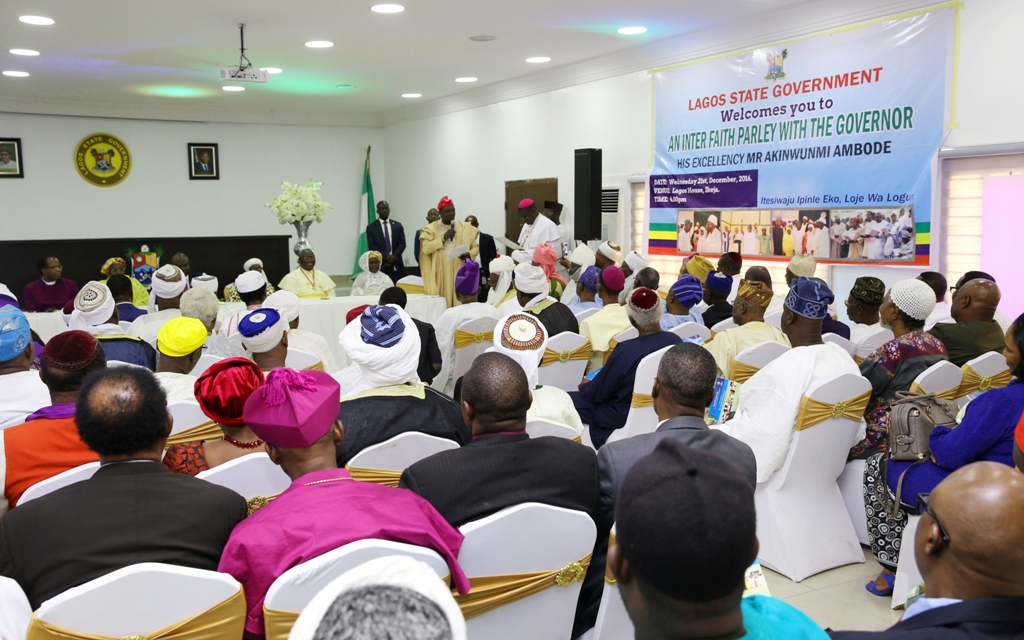 One of the several measures we have put in place towards ensuring peaceful co-existence and harmonious relationship among people of different religions is the Nigerian Inter-Religious Council (NIREC) which is a body set up to resolve all religious conflicts under the supervision of the Ministry of Home Affairs.
I have recently approved the decentralization of NIREC into all the 57 Local Government and Local Council Development Areas.  We have put all necessary machineries in place towards the inauguration of the Local Government division of NIREC in January 2017.
We have equally strengthened the operations of the Christian and Muslim Pilgrims Welfare Boards towards enhancing the spiritual capacities of Lagosians who have chosen to go on pilgrimage through the State Government.The Last batch of Lagos State Pilgrims to Rome and Jerusalem came back yesterday with commendations from the Holy Land.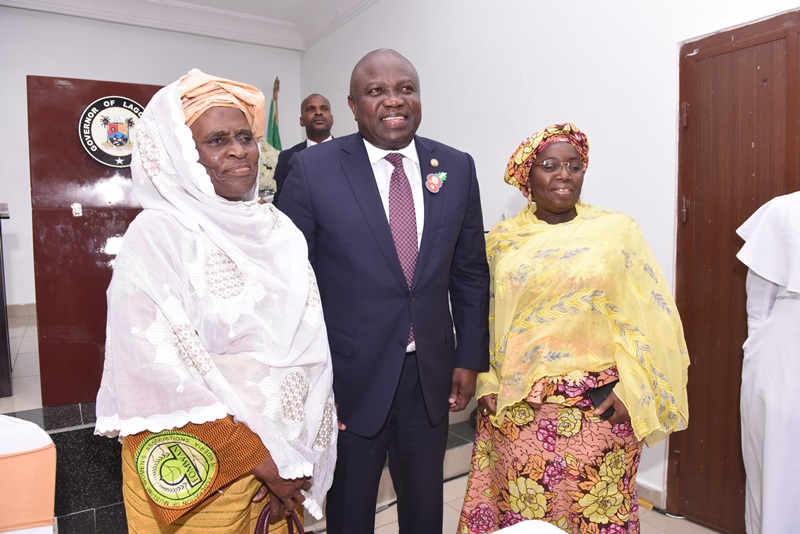 As we prepare for the challenges of the New Year, I thought it appropriate to engage our strategic stakeholders such as yours like we normally do for the strong tasks of ensuring continued peace and religious coexistence in our State in year 2017.
Let me also assure you of our strong commitment to work harder than we have done this year. However, as leaders, you should also ensure you keep your side of the bargain as the Government alone cannot do it all.
In conclusion, I enjoin you to continue to pray for the success of this administration and always preach to our youths to shun all forms of unwholesome practices and for our residents to always fulfil their civic responsibilities to enable Government to deliver on her promises.
I thank you for your attention and for honouring our invitation to this meeting.
I wish you all Merry Christmas and a prosperous New Year.