Today, we have moved one step closer to the ideal situation in land administration and management in Lagos State. The issue of land administration has always been contentious and still remains contentious even after it was formalised under the Land Registry system almost Fifty years ago.
All over the world, land is a key economic resource. In Lagos State especially, land is very critical owing to its limited quantity vis-à-vis the demand for residential and commercial purposes.
In the last two years, we have embarked on a massive reform in land administration and management which has seen us deploy cutting-edge technology to drive efficiency in the Land Registry, Administration and Management System to enhance the ease of doing business in the State.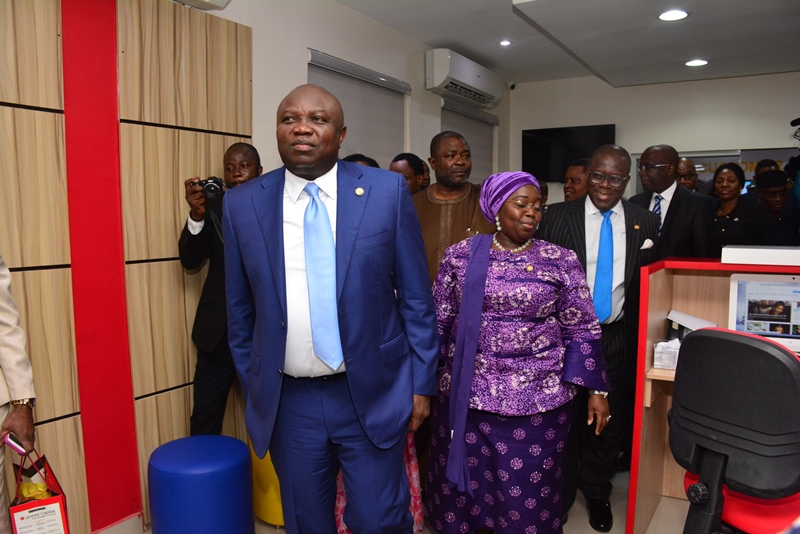 I am happy to report that in the last two years, I have signed and issued 4,602 Certificates of Occupancy, 6,118 Governors Consent and 314 Deemed Grant Consent. The whole essence of the land reforms is to unleash private enterprise as land is a very vital asset with which our people can access capital and thereby increase economic activity in our State which will contribute to our growing Gross Domestic Product.
Our newly upgraded and redesigned Lands Registry is another initiative to improve the ease of doing business in Lagos. This new registry is equipped with a Thomson Reuters suite of technology modules designed to conduct rapid inventory of actual/existing land rights, automate and manage land records and ensure integration of geographic data/Survey. This solution also comes with online consummation of all levels of services rendered by the Lands Bureau.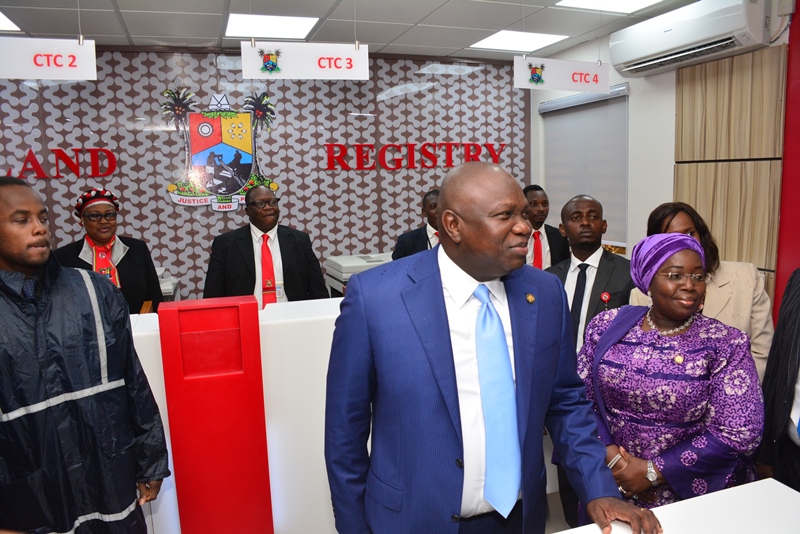 With this new registry, we will streamline the process of registering title and remove the bottlenecks previously associated with the process. The redesigned layout of the registry makes it more service friendly to all who have land transactions to process.
In addition to the new registry, we have introduced the concept of the Land Administration Campus by bringing all agencies and Ministries involved in Land Administration to one location to further ease the process of land registration and titling. With this, the Office of the State Surveyor General will move to this quadrangle and occupy the office of the Ministry of Environment.
The idea is to create a One Stop-Shop where the Office of the State Surveyor General, Ministry of Physical Planning & Urban Development and the Lands Bureau are located within the same complex. 
I am confident that with this new arrangement, the deployment of the new Integrated Land Administration and Automation System and the Geographical Information System, we will achieve a combined effect of making the process of securing land titles seamless and also engender the highest level of security and integrity of title documents.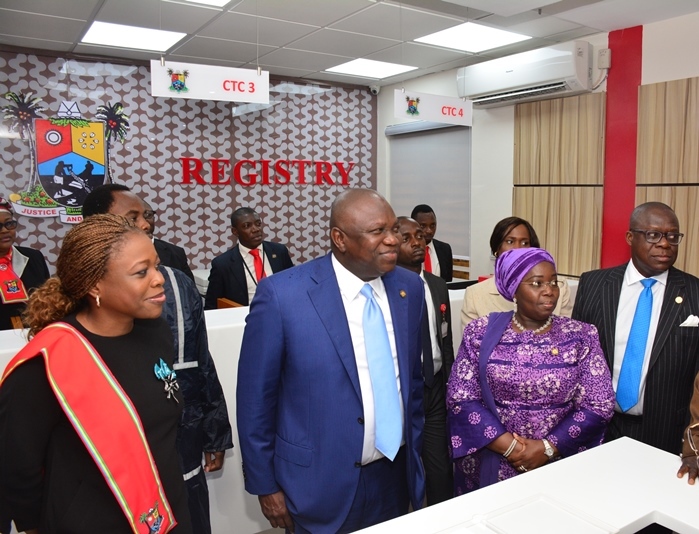 We shall continue to fine-tune the processes to meet changing times and ensure the process yields positive dividends for the benefit of all.
I want to use this opportunity to restate the commitment of our administration to stamp out land grabbing. We will arrest and prosecute any identified land grabber. We assure all investors of the safety of their property and urge you to take advantage of our task force on land grabbing if you encounter any challenges.
Ladies and gentlemen, our government is very deliberate and strategic. Our policy thrust is built on a Tripod of Security, Infrastructure and Job/Wealth Creation. We are working constantly to provide security for our residents and investors.
We have invested massively on infrastructure especially road infrastructure to open up areas, increase the value of land and give our people access to their properties. With the land administration reforms, entrepreneurs and individuals will now be able to register their titles faster and have access to capital. This will in turn create opportunities for job and wealth creation.
Ladies and Gentlemen, Lagos is open for business. There is no better time to be in Lagos than now and I urge you all to take full advantage of the reforms our government is putting in place to create prosperity for all.
I commend the staff and management of the Lands Bureau for a job well done. To all our stakeholders, I commend this new project to you all as we strive to improve on our ease of doing business in Lagos State.
Thank you.
Itesiwaju Ipinle Eko, lo je wa logun!!!
His Excellency,
Akinwunmi Ambode,
Governor of Lagos State,
Alausa.