At the inception of our administration in 2015, we promised to address the challenges of gross infrastructural deficit, the issue of flooding and  erosion that the people of Epe have lived with for decades.
It gladdens my heart to see that two years into the tenure of this administration, the dream of transforming Epe and its environs into a modern city is becoming a reality. The narrow roads are being redefined to give Epe a face lift. The network of roads have been complimented with street lights to provide illumination, improve security and enhance socio-economic activities. This is consistent with our pledge to ensure inclusive growth, where no part of the State will be left behind or neglected.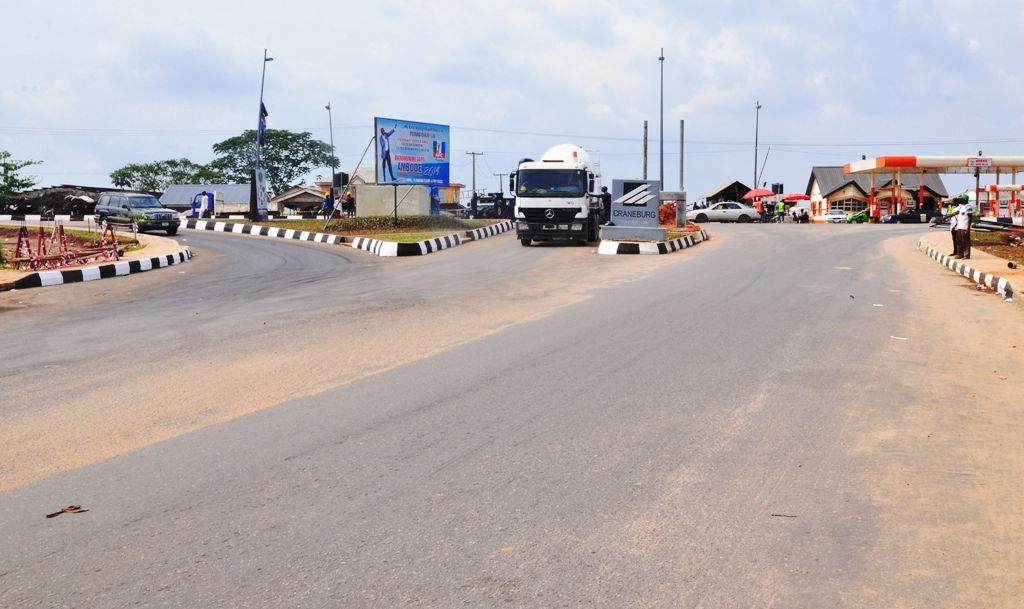 The ongoing infrastructural development in Epe is a foundation for economic progress and development. Our plan is to open up Epe town to local and international investors who would be keen to take advantage of the ongoing transformation of Ibeju-Lekki axis as we turn it into an industrial hub. The Epe Marina project, which is at the settlement stage, when completed, will turn Epe into a world class destination for tourists and adventure seekers.
Today, we are commissioning roads reconstructed and upgraded under the Epe Phase 1 Project.
These roads include:
Lagos Road (Oke Osho/T. Junction/Aiyetoro Roundabout)
Professor Agbalajobi (Aiyetoro Garage/Ita Marun-Ottin)
Oloja Estate (Bature/Otunba Adeniyi/Omotayo/Uthman Mustapha/Adekunle Rahman)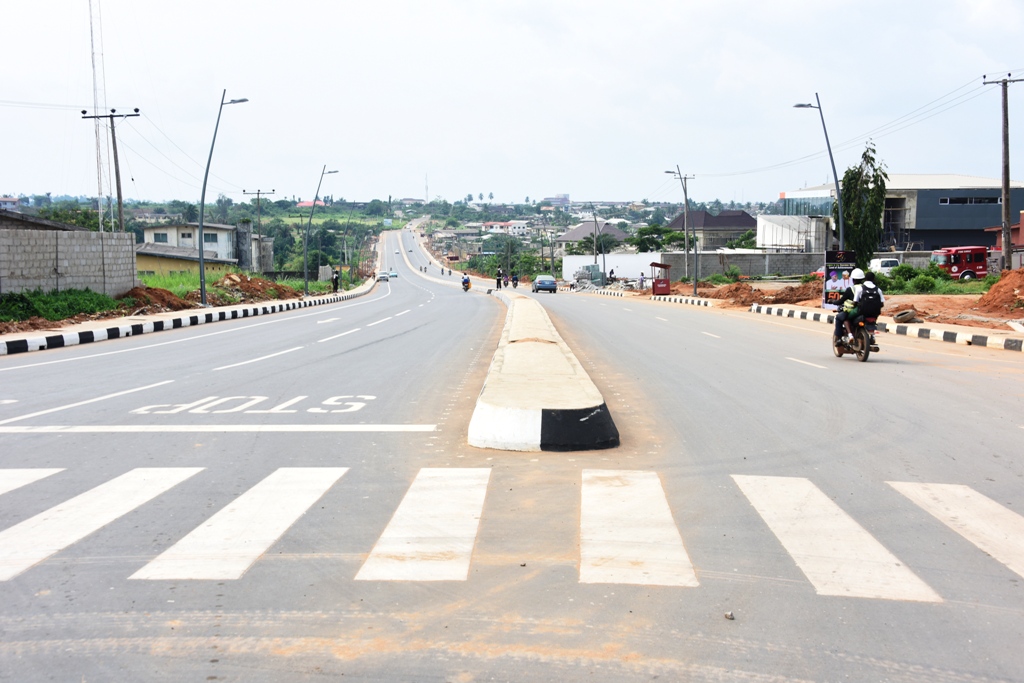 These roads fall within the first phase of the infrastructural renewal and development plan for Epe. In addition to the completion of ongoing road expansion projects within Epe and its environs, we have commenced the Phase II of this project from Oke-Oso-Araga-Poka and Epe-Poka-Mojoda road while the proposed Phase III will take us from Mojoda to Ijebu-Ode junction with the collaboration of Ogun State government.
I believe, this proposed phase will herald socio-economic integration of the South-West from this axis.
We also intend to enter into a Public Private Partnership arrangement for an Eight-lane road dualisation of the Ikorodu-Agbowa-Itoikin-Ijebu-Ode and Itoikin Epe projects. These roads will provide viable alternative routes to Lekki-Eti-Osa-Epe expressway which will witness increased vehicular movements resulting from industrial activities at the Lekki Free Trade Zone.
We are optimistic that the future prosperity of Lagos State is secured. The development of the East-West wings of the State is our sure bet to prosperity.
Our administration is seriously concerned about the number of properties that had to give way in the course of implementing the infrastructural development plan not only in Epe but also in other parts of the State. Even though the government paid compensation, we commend the people of Epe for their cooperation and support which made this project possible.
In order to avoid future reoccurrence and painful loss of properties due to contravention of rules and regulations on building including construction on drainage channels, appropriate approvals must be obtained before embarking on construction works.
I urge all community/ religious leaders and the people of Epe to guard jealously the infrastructure being commissioned today and those that would be provided in the near future. These infrastructure constitute the commonwealth of the community and protecting them will only give the government cause to do more.
Our government is very grateful to Lagosians for their prayers and support particularly in the discharge of their civic responsibility through payment of taxes. It is my belief therefore, that we will continue to enjoy your unflinching support as ;we work together in transforming our State to the "Lagos of Our Dream".
As we celebrate 50years of our dear State, there is no better way to say thank you to all the good people of Epe division than the provision of economic infrastructure that will help make the communities liveable and viable.
I want to say a big "thank you" to all the stakeholders, all staff of our ministry of Works and most especially the contractors, Messrs. Craneburg for a job well done.
God bless you all
"Itesiwaju Ipile Eko Loje wa logun"