n our quest to build a globally competitive City-State, one strategic emphasis of our administration has been to improve the connectivity in the State. As a result, we embarked on deliberate actions to create innovative solutions to this challenge. Our government has sought to improve connectivity through construction of bridges, laybys and upgrading of strategic inner roads.
The Ajah axis was troubled with terrible traffic gridlock all day long, crippling business activities, causing loss of valuable man hours and revenues. This Jubilee Bridge will eliminate the traffic jam usually experienced on this road while the Freedom and Admiralty roads will provide an alternative route to the Lekki/Ikoyi Bridge, thereby, easing traffic at Lekki Phase 1.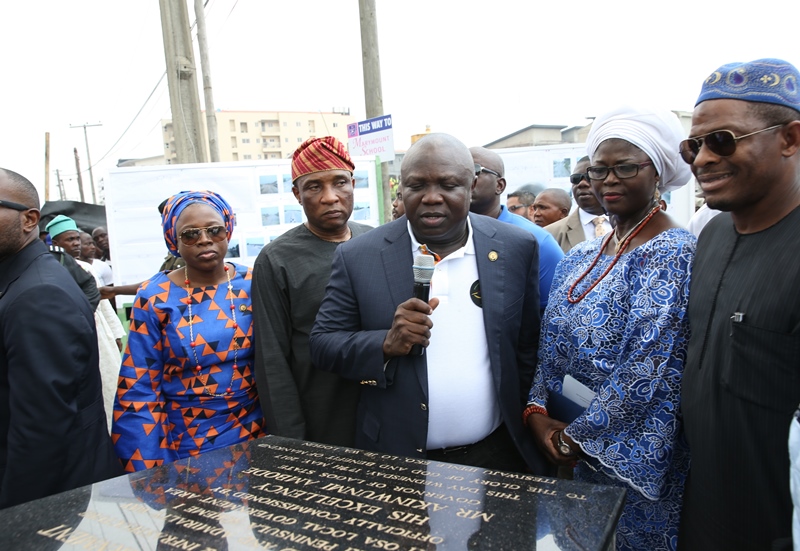 We had to give this project priority because of its strategic importance to the economic growth of the Lekki Free Trade Zone and the Ibeju-Lekki-Epe axis. This axis will play a key role in the future prosperity of Lagos State as the home to many multi-billion Naira private investments in the Lekki Free Trade Zone as well as the upcoming seaport and airport.
As a government, we are irrevocably committed to making Lagos State an investment haven and we have made it a duty to put in place top class infrastructure that will facilitate movement of people, goods and materials. We are confident that these initiatives will boost commercial activities in this axis, support economic growth and significantly reduce travel time as well as other costs associated with traffic challenges.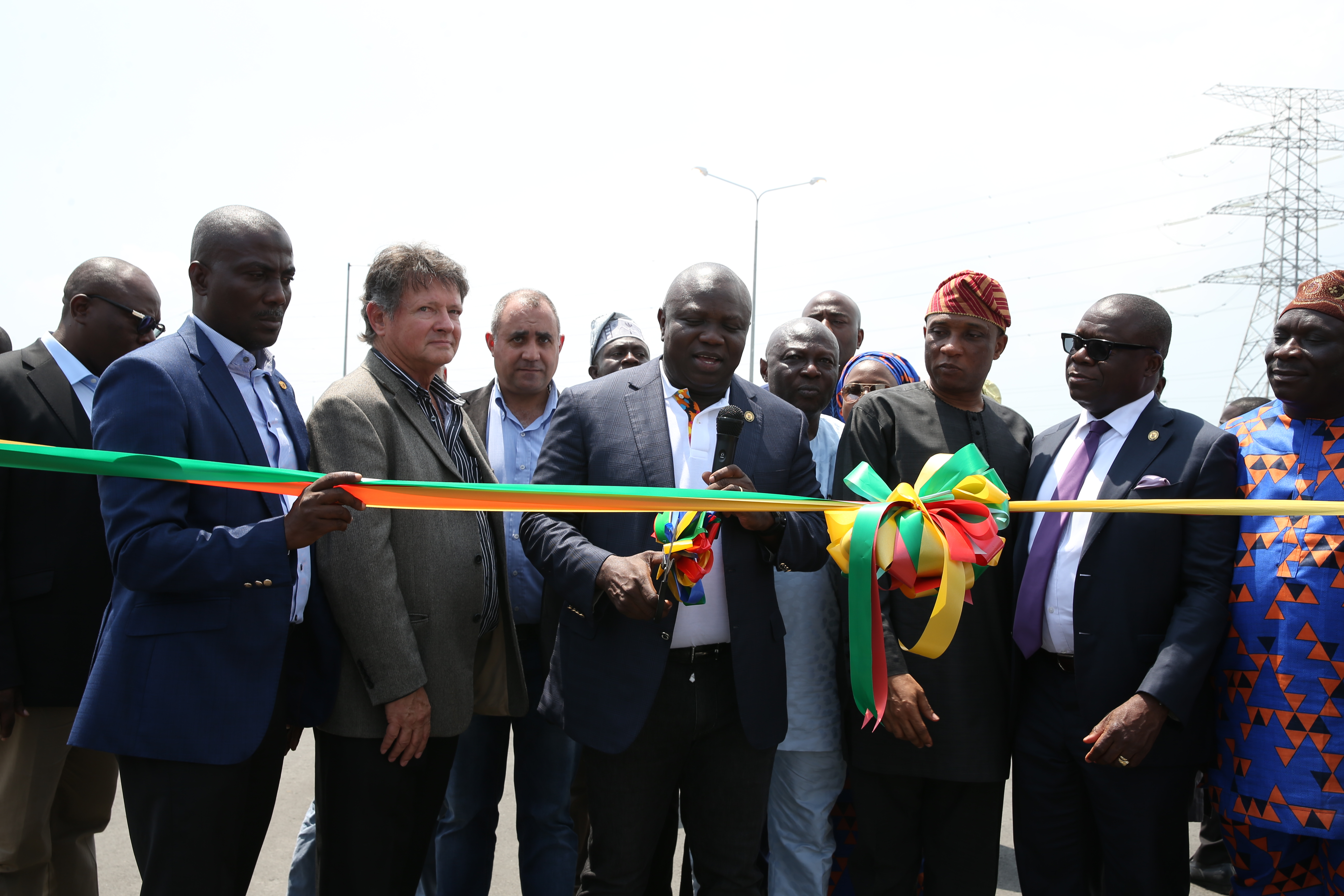 Our goal is to activate the Badore jetty as we commence reforms in our water transportation efforts. We will create a bus route from Badore to Langbasa and Ajah axis, rehabilitate the Badore Road and find alternative routes through Oke-Ira to the Epe expressway. There would be a Bus Terminal here soon.
As we approach the mid-term of our administration which also coincides with the Golden Jubilee Anniversary of our dear State, I want to assure all Lagosians that we will continue to be creative in our approach to finding solutions to the challenges being experienced by our people.
I again commend the tax paying residents of Lagos State for the encouragement they have given this administration to be able to execute projects such as these. It is on record that at the peak of economic recession last year, our internally generated revenue was much more than what was generated in the preceding year. I urge all other residents to support the government by paying their taxes so that the government can deliver the services our people need.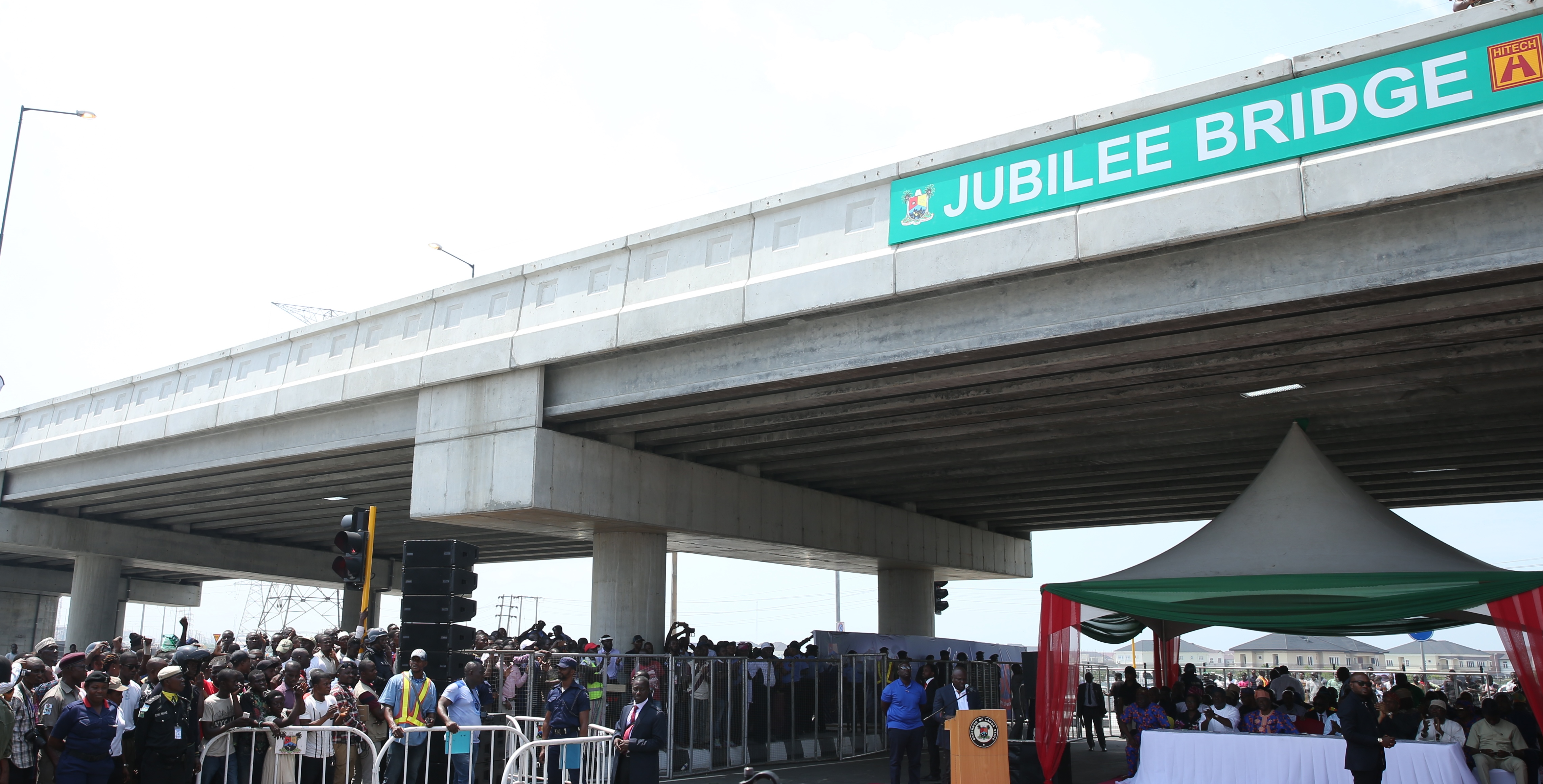 Let me use this platform to commend all staff and management of the Ministry of Works and Infrastructure including the Public Works Corporation for a job well done. The same commendations go to the contractors – Hi Tech Engineering Limited, for a job well done.
Finally, I would like to commend the motorists and residents of the Lekki-Ajah-Epe axis for the patience and cooperation demonstrated during the construction of this bridge.  Now that it has been delivered, my appeal to you all is to ensure compliance with traffic laws and regulations for the safety of lives and property.
Thank you and God bless you all.
Itesiwaju Ipinle Eko, lo je wa logun!