Earlier today, we commissioned the "Jubilee Bridge", Ajah and now, we are here in Abule-Egba to commission the Abule-Egba Jubilee Bridge. The driving motive behind Ajah bridge is to improve connectivity in the axis and facilitate economic growth while the Abule-Egba bridge is about opening up other areas of the State and improving the lives of our people.
Upon assumption of office, we promised to deliver inclusive governance, engage all segments of the society and ensure that no part of the State is left behind. We set out with the goal to make every part of our State economically viable and liveable. The Abule-Egba Jubilee Bridge is result of our engagements with the people of this axis and our strong desire to make life easier and better for our people.
Today, we all have cause to rejoice as the Jubilee Bridge, Abule-Egba is delivered. This bridge is one of the interventions we embarked upon to ensure free flow of traffic, stimulate commercial activities and create opportunities for our people. Lagos means business and today, Abule-Egba is open for business. This bridge signposts the beginning of a new era of development that would enhance the standard of living of the people in this axis with the provision of this infrastructure.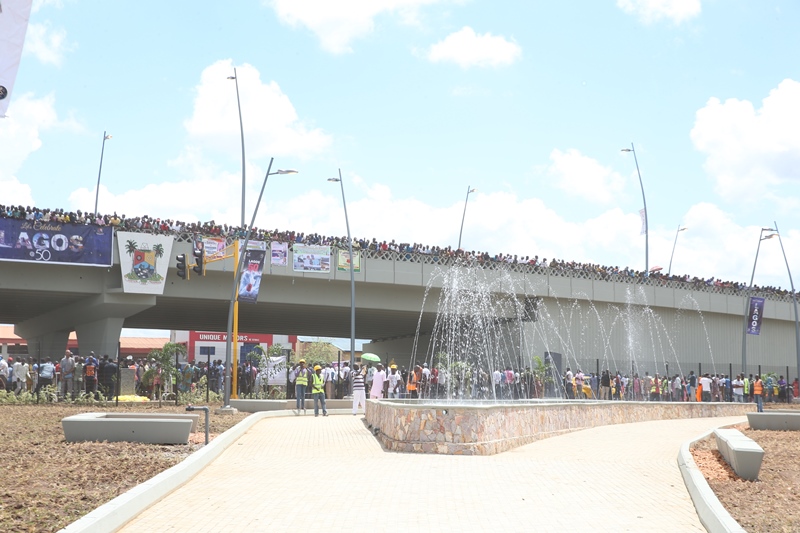 Abule-Egba is a strategic route for commercial and social activities and has always experienced heavy traffic gridlock. Our administration decided to redesign the traffic flow chart of the axis to ensure better connectivity between Lagos and Ogun States. It is our belief that this bridge will improve commercial activities and promote inter-state trade. This will in turn create employment and wealth for people in this area. In addition, we have commenced the construction of a new BRT road network to Oshodi as another step of making life more meaningful to all of you.
I commend residents of Abule-Egba and environs as well as commuters for the huge support and understanding given to us during the period of pre-construction and construction despite the hardship and inconveniences that this project must have caused. I want to reassure you that we shall not relent in our efforts to ensure the continuous provision and upgrade of infrastructure to support socioeconomic activities for the empowerment of our people.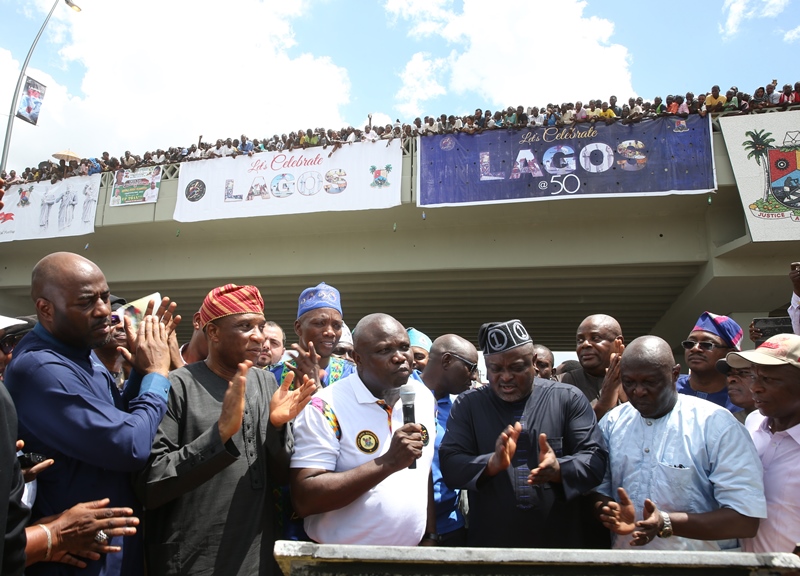 At this point I wish to appeal to commercial transport operators to support government initiatives to ensure free flow of traffic by making use of designated bus shelters. We shall not tolerate flagrant abuse of traffic regulations by any motorist to the detriment of other road users.
I want to commend the contractors, Messrs Craneburg for timely delivery of the project. My commendation to all other stakeholders for a job well done.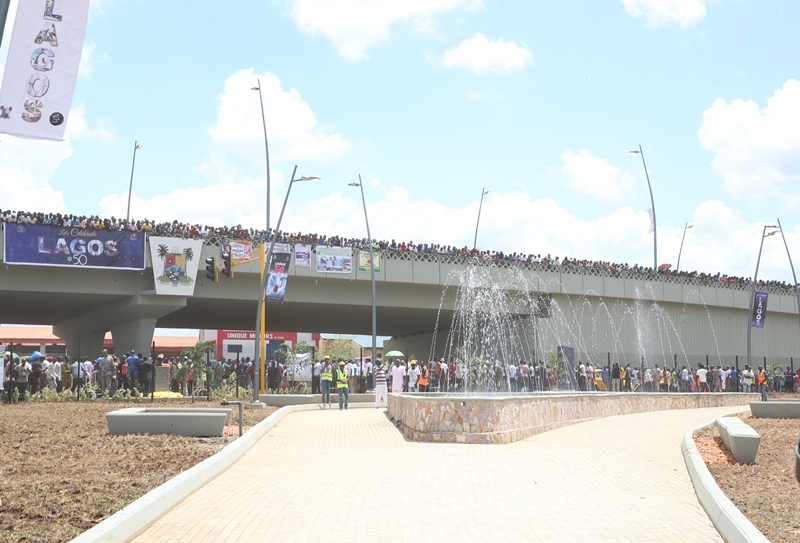 As we commission this "Jubilee Bridge" in commemoration of the golden jubilee anniversary of our State, I urge all Lagosians to continue to support government for the actualisation of development projects like this. Please pay your taxes and be assured of these resources will be prudently applied to the provision of services for the general good of all in our State.
Thank you and God bless you all.
Itesiwaju Ipinle Eko, lo je wa logun!