…Says Achievements In Two Years Done Without Increasing Taxes
Lagos State Governor, Mr. Akinwunmi Ambode on Tuesday said that his administration would take necessary steps to eliminate any incidence of multiple taxation in the State, especially at the local government level.
The Governor, who spoke when he received the Chair Occupier, Lagos State Professorial Chair in Tax and Fiscal Matters, Prof. Abiola Olaitan Sanni and other Members of the Board of Trustees, University of Lagos (UNILAG) on a courtesy visit to Lagos House, Ikeja, said the tax system in the State must be presented in such a way that would be clear to all and sundry.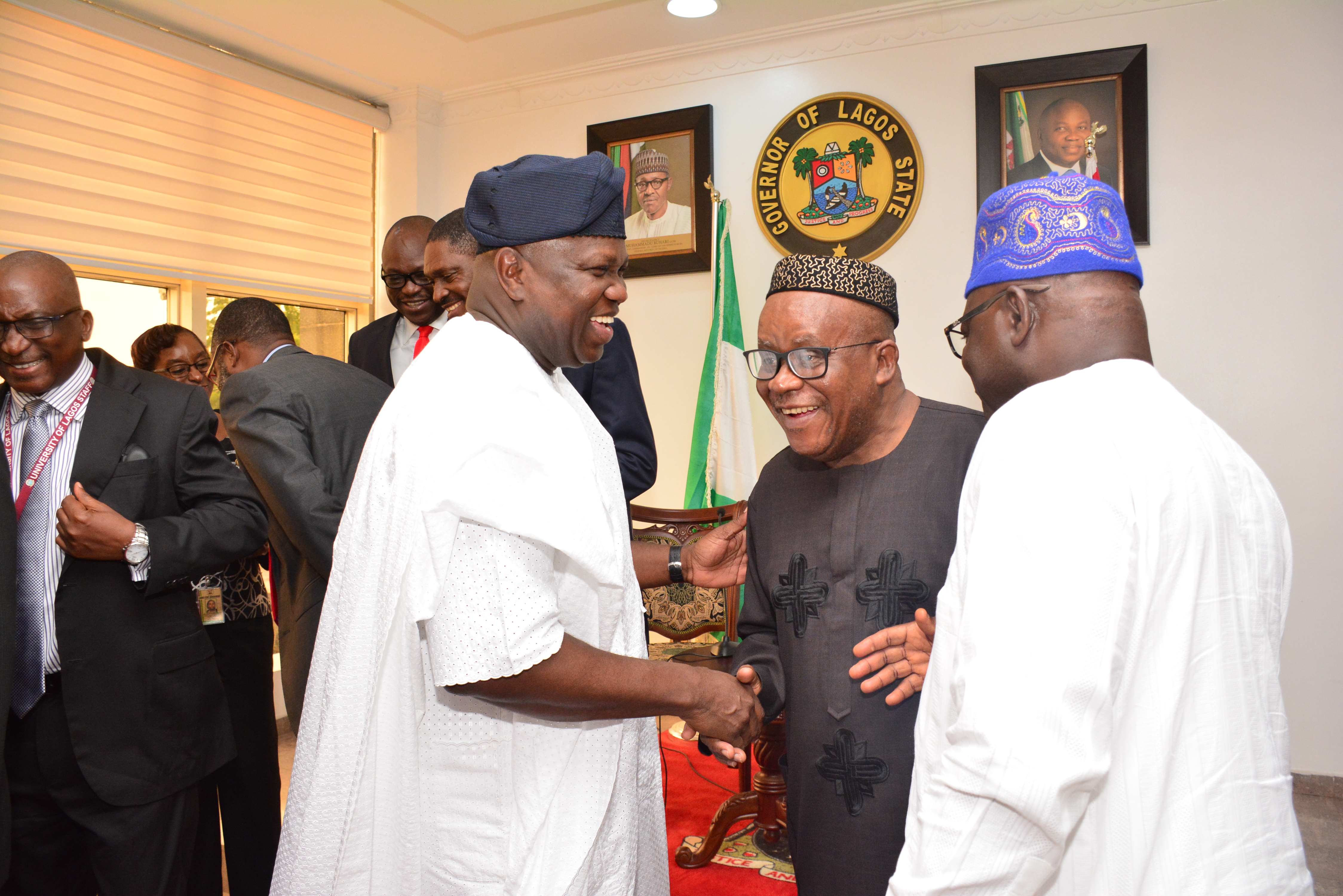 He, therefore, tasked Professor Sanni to use his tenure in office to address issues relating to multiple taxation, noting that his administration was able to achieve the level of infrastructural development in the last two years without necessarily increasing taxes.
"You know the citizens believe strongly that the way and manner we structure our tax system is done in such instance that we are doing multiple taxation within the local government and the State. That's one aspect that we think that we can create some kind of partnership to be able to say that in no distance future that nothing exists in Lagos that relates to multiple taxation. I would like that aspect to be something of interest in the course of your research.
"In the last two years, we have seen the level of infrastructural development that we have put in place without necessarily increasing the taxes or levying citizens to pay more taxes. You have seen development taking place in the midst of recession. The only way to sustain this growth will be coming from the aspect of how we can sustain the revenue model that Lagos State can use to drive this growth and development in the State", Governor Ambode said.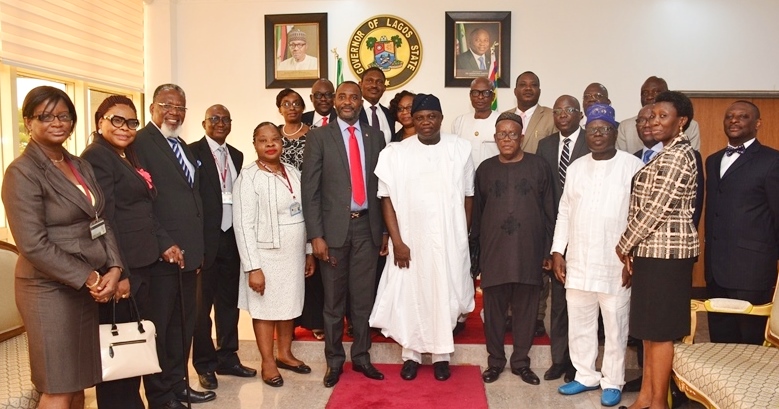 The Governor also said that there was a need to grow the financial template of the State, urging the new Professorial Chair to look at what steps Lagos could take to secure the next 50 years.
Earlier, Chairman Board of Trustees of UNILAG, Professor Eddy Omolehinwa, while introducing the new Professorial Chair, commended Governor Ambode, saying that he had raised the bar of governance since the inception of his administration by addressing the real issues affecting Lagosians.
On his part, Professor Sanni, who briefed the Governor on his work plan, assured him that he would work assiduously within the three-year period of his tenure to advance the fiscal structure of the State through a tripod of teaching, research and community service.