It gives me great honour to stand before you, Mr. President, Your Excellencies, to be the one to give the welcome address at this year's 10th Bola Ahmed Tinubu Colloquium.
Permit me to also use this platform on behalf of all the people of Lagos State to welcome His Excellency, President Muhammadu Buhari, GCFR to the Centre of Excellence, the State of Aquatic Splendour, on this historic 2-day official visit to our State.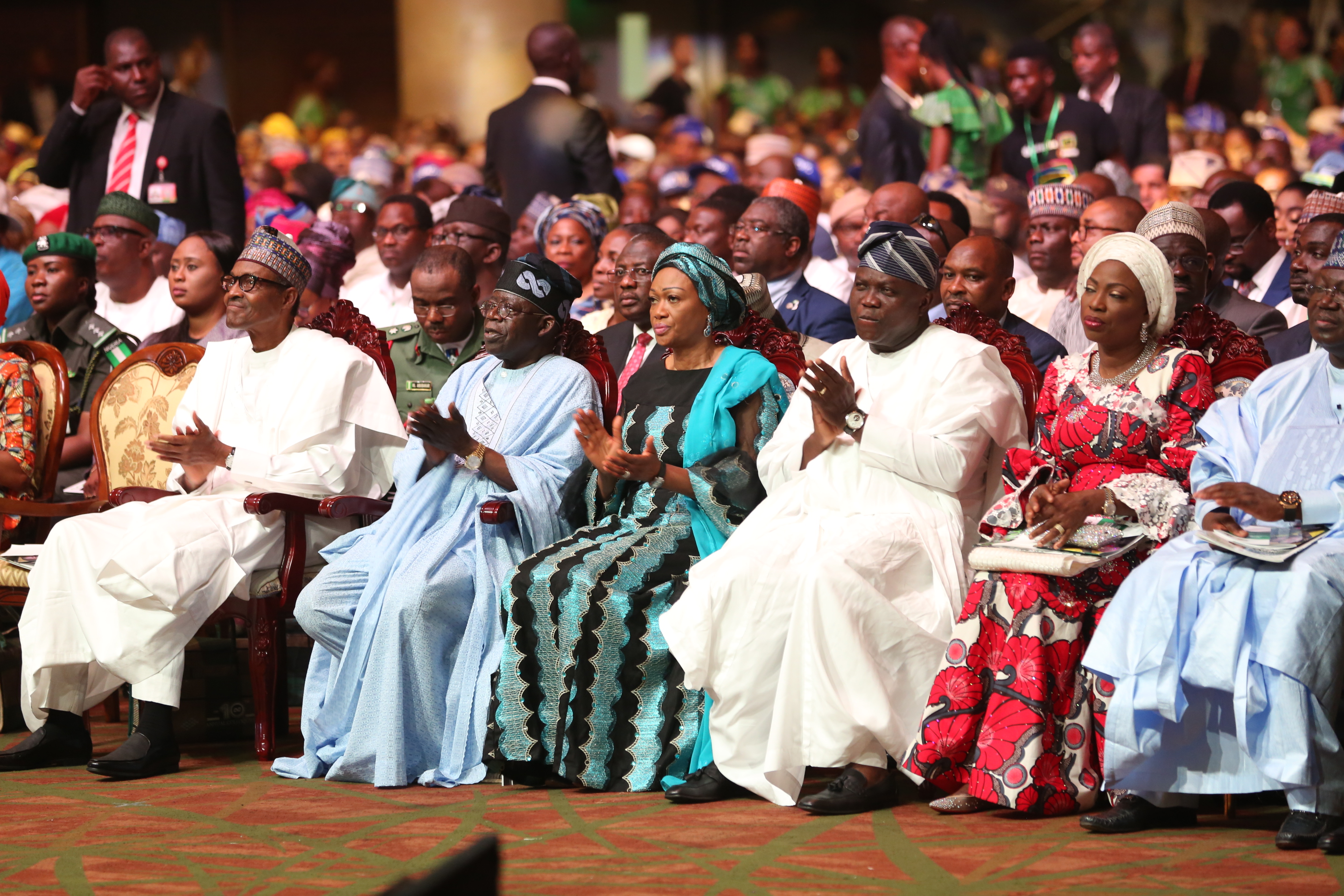 Prior to this event, we have just witnessed the flag-off of the construction of Lekki Deep-Sea Port at Ibeju Lekki and the commissioning of the Ikeja Bus Terminal as we continue the positive trajectory of growth and development of our State.  We want to say a big thank you to Mr. President for his continued support for Lagos State and Lagosians believe this support will get stronger from this historic visit.
The theme of this year's colloquium is "Investing in People". Whether it is called human capital development or people-centric investment, the meaning is clear enough and its importance is undeniable.  For us on the political landscape, it may well be the greatest governance challenge.
Creating highly impactful programs and policies for our people is my simple understanding of good governance.  At the end of the day, the level of investment on our people will determine our future sustenance as a Nation always.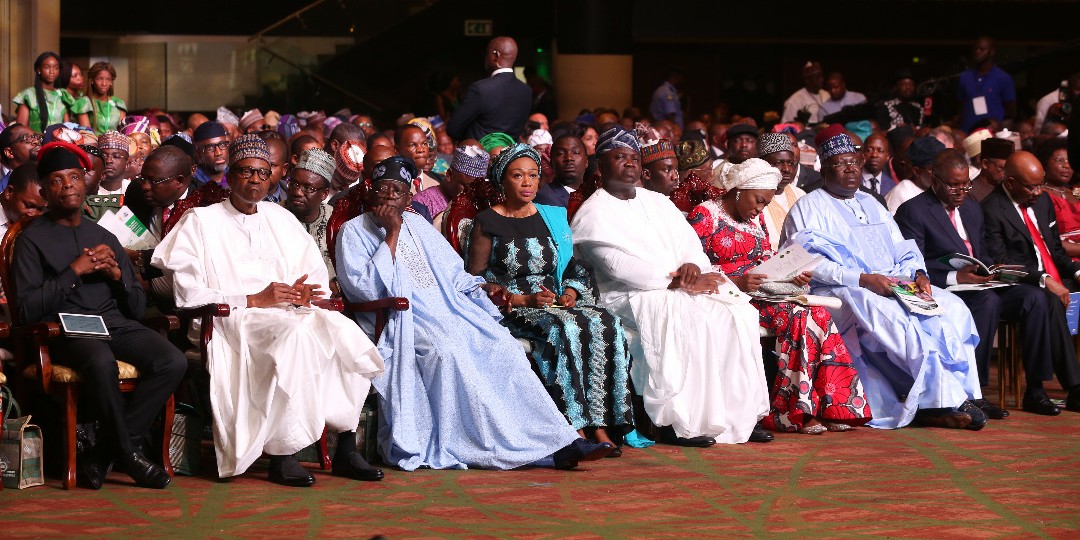 For me, there is no better birthday present that we can give to the celebrant, Asiwaju Bola Ahmed Tinubu than the theme of today.  Look around you, there are only a few people that can match his unquestionable thirst to invest in people.  It goes without any gainsaying that, I join numerous others seated here or outside, that have gained in the investment Asiwaju has made on people.  I am grateful for that.
His era as Governor of Lagos State from 1999 to 2007 showed the depth of his governance capacity.  After his gubernatorial years, he has continued to show pivotal leadership, particularly on the national stage.  It is not for nothing that he is acknowledged for his defining role in the emergence of a progressive political party in Nigeria.
I join all your admirers across the globe, in wishing you more years ahead.  Congratulations and Happy Birthday.
Finally, Mr. President, distinguished ladies and gentlemen, this edition of the Asiwaju Bola Tinubu colloquium, just as the previous editions, promises to be another veritable roundtable for the generation of ideas by all stakeholders on the subject to be discussed today. The ultimate objective and expectation is for this forum to avail policy makers at all levels of government new ideas and perspectives and to enrich the process of policy formulation, design and implementation.
On this note, l welcome you all and thank you for honouring our invitation.
Thank you.