I am delighted to join you today at this 9th Annual Bankers' Committee retreat and wish to thank very specially, the Governor of the CBN and Chairman of the Committee, Godwin Emefiele and the other members of the team, for inviting me to give this welcome address.
It is my pleasure, as your Chief host to welcome you all to the city of Lagos.  I have no doubt in my mind that the discussion you will hold in the next two days will be rich and robust and that it will also provide all of us – policy makers and bankers alike – with new ideas and renewed zeal, to confront our economic challenges and evolve a truly financially inclusive society.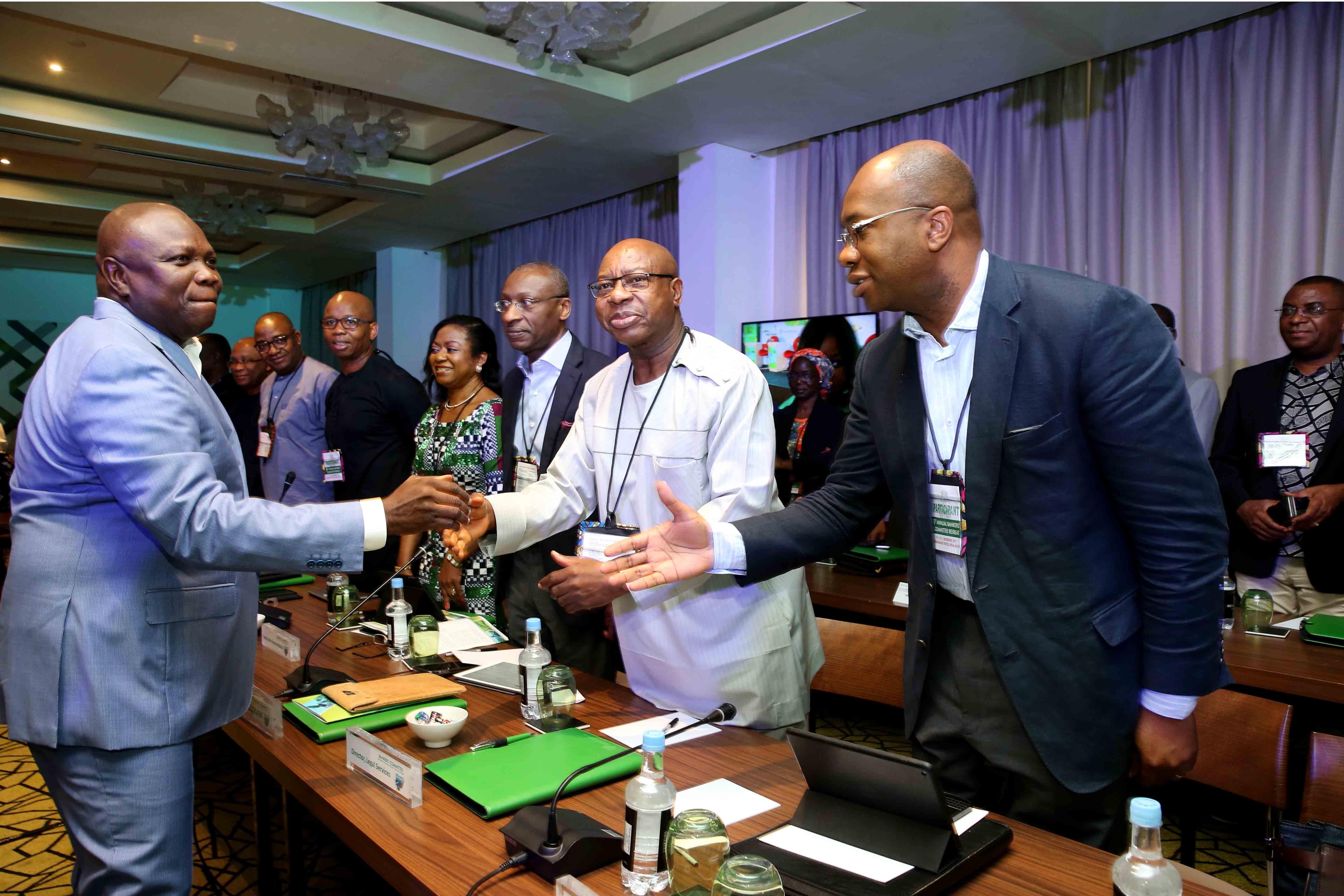 The theme of your retreat this year, "Improving financial access, job creation, and inclusive growth in Nigeria" covers three key issues that are at the heart of our nation's economy and are important determinants of her future prosperity, and indeed at the very heart of my priority agenda as Governor of Lagos State. Thankfully, the economy has turned a corner and we continue to see positive indices of economic recovery and an encouraging outlook for the future.
However, economists have stated quite strongly that for Nigeria to attain its potentials, we need the economy to grow by 6.7% a year. In fact, the CBN Governor recently stated that we need to grow by at least 6% per annum, because the population growth is almost 3%. This is critical if we are going to move the needle in reducing poverty, preventing social unrest and unlocking the full potential of this country.
To meet our growth ambitions we need jobs. Figures from the National Bureau of Statistics show that in employment terms, from a labour force population of about 81m people, we currently have 11.5m people unemployed in Nigeria and 17m people under-employed with the total employment is around 52.6m while the working age population grows by 3.7% every year. So to make a meaningful dent on un-employment and underemployment, and to reduce poverty (which is at over 60%), we need to be creating at least 4 million jobs per year.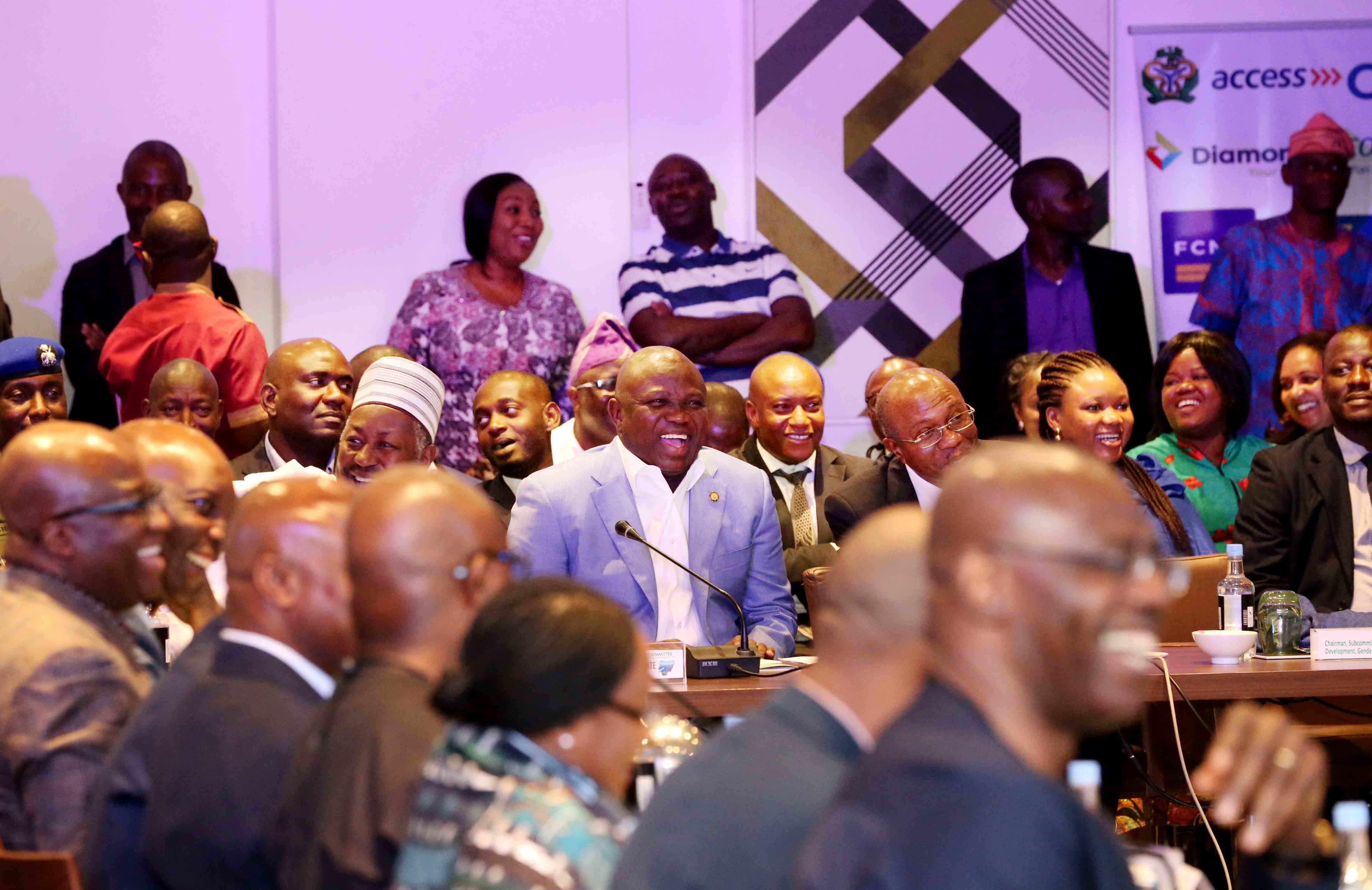 Where do banks fit into all of this? Well, the reality is if we do not have a well-functioning banking sector, all of this is not possible. Both investment and day-to-day commerce requires the intermediation of banks. And while someone outside of the formal financial sector can in some cases make a living, the reality is that incomes of the bottom of the Pyramid are increased when we have better financial inclusion.
But we are not there yet. In fact, CBN's data indicates that only 48.6%, equivalent to 46.9 million Nigerians have access to formal financial services. Obviously, this is behind developed nations, but it is also behind some of our African peers.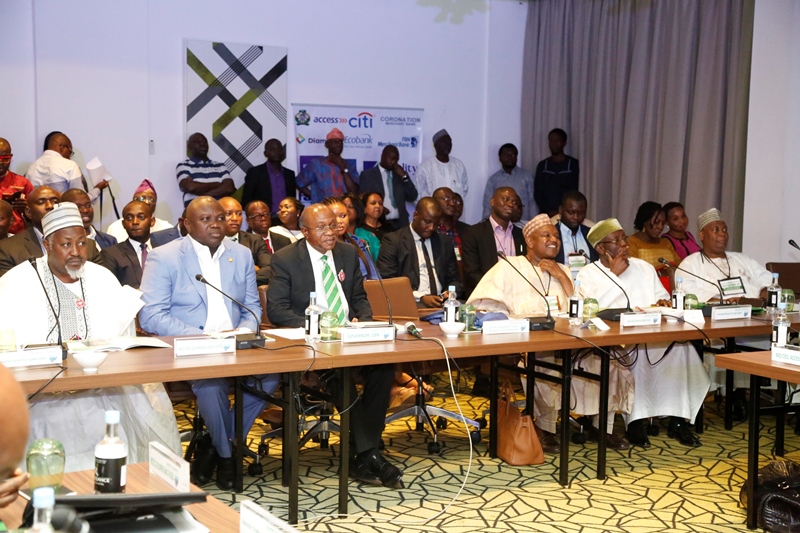 The obvious example – which is repeated over and over, but is worth repeating here is the remarkable success of M-Pesa in Kenya. You all are familiar with the story but here are a few facts: M-Pesa, celebrated its 10th anniversary in March 2017. Before its launch the average distance to a bank in Kenya was 9.2km.
Today the distance to an M-Pesa agent is less than 1.4kms. The service which has accumulated over 18million users in Kenya alone has directly engaged close to 300,000 agents nationwide and is said to be responsible for lifting 2% of Kenyan households out of extreme poverty.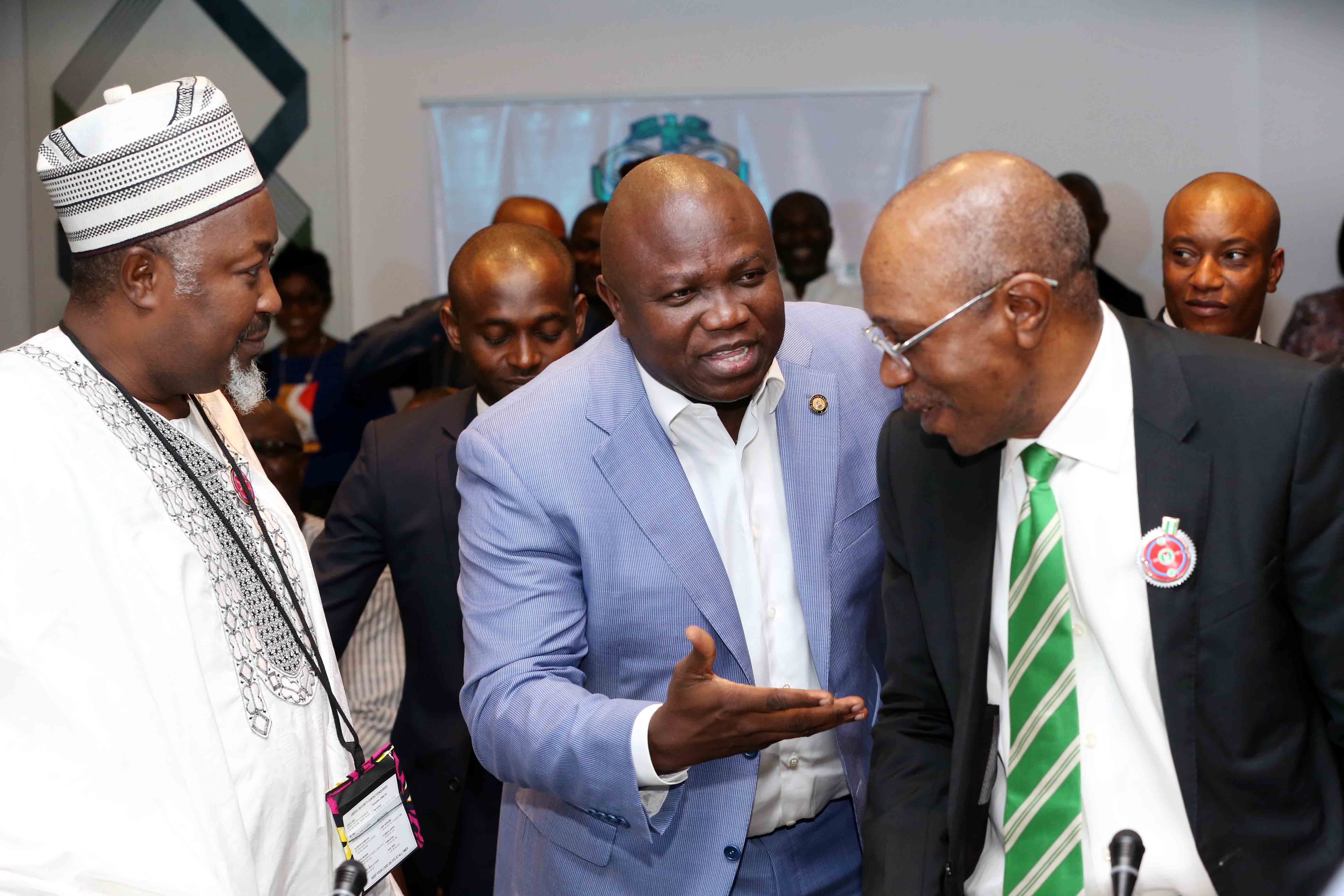 Essentially, this type of low-cost access to banking services has made a major contribution to Kenyan economic development, and created a very large number of jobs, particularly in micro-enterprises.
Here in Nigeria, mobile money has been slow to take off. Mobile money usage in particular has remained low, increasing from 0.7 million adults in 2014 to 0.9 million in 2016. This shows that the uptake is still very low when compared to the number of adults, about 58.2 million, who were mobile phone owners in 2016.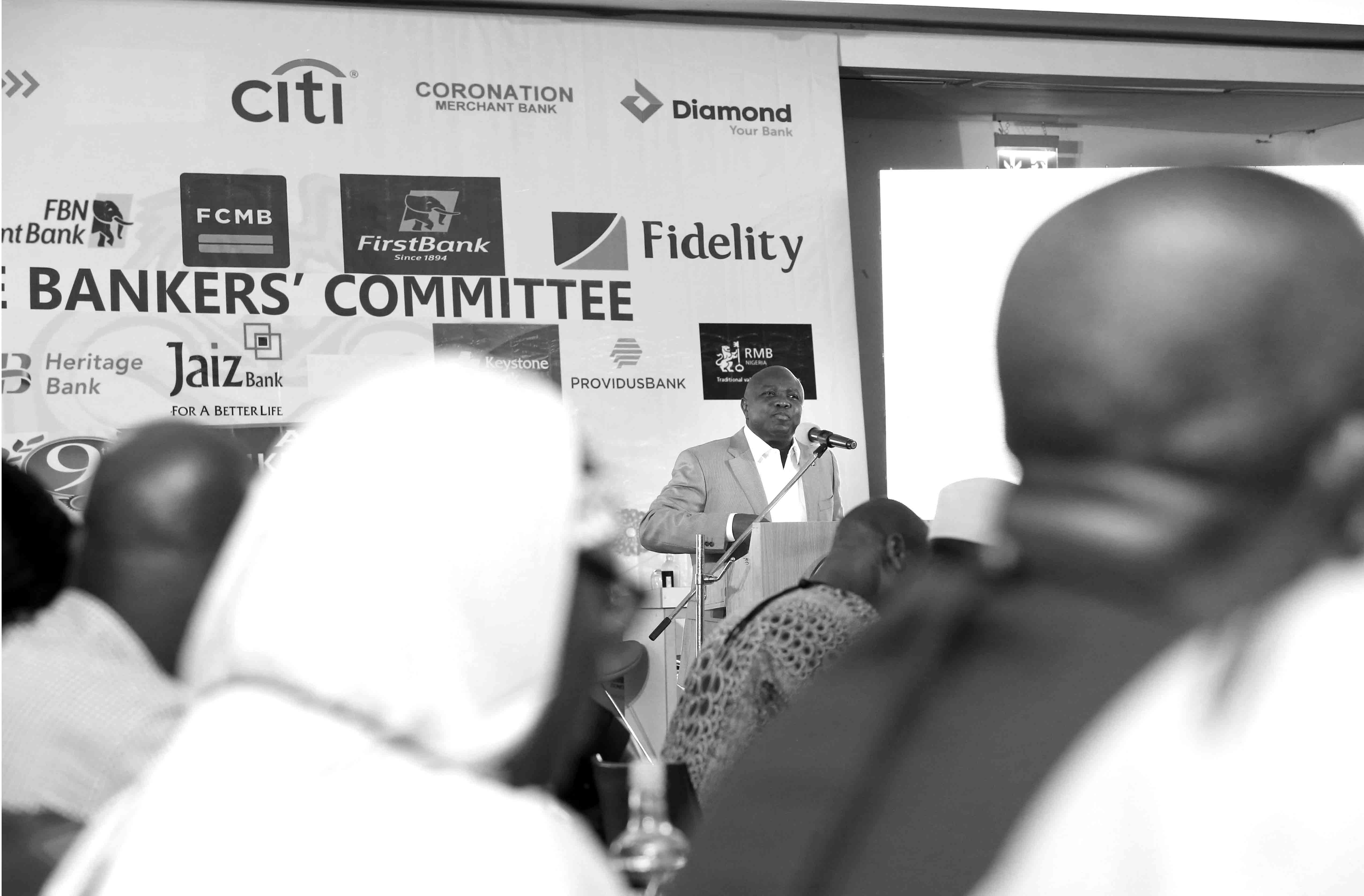 One reason for this is there are too many competing systems and regulations. While we generally don't like monopolies, the reality is that the system is much more valuable if everyone uses it and that is what M-Pesa has managed to achieve elsewhere on the continent.
So while all of you are very focused on how the digital revolution is affecting financial services, I want to challenge you today to go faster. We need the CBN and NDIC to work together with the banks and other players in the system to decide together what type of financial system will really impact employment and bring more people into the formal financial system. This is where we should really focus today as a nation and not on FMF, CBN and DMO requesting for letters of approval for Commercial Loans from States.
This type of system does not happen by accident – it takes active intervention by all of you in this room, guided by a view of what the ultimate design and regulations need to be to give us a well-functioning, low-cost financial system that will work for all Nigerians.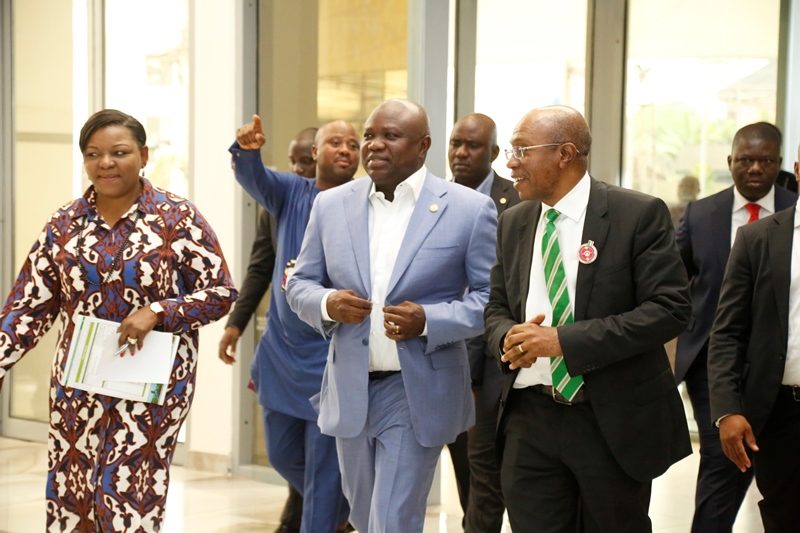 That is my challenge to you today as you begin your deliberations. I would like you to be bold in your thinking and ready to translate the ideas that come out of these sessions into policies and actions that will ensure inclusive growth for Nigeria and positively impact our people.
As a government, I pledge our full support in providing an enabling environment for the banking industry to thrive and we will continue working actively towards the ease of doing and transacting business.
I wish you every success in your deliberations.
Thank you for listening.