Lagos State Governor, Mr. Akinwunmi Ambode on Thursday advocated the need for strong democratic institutions in Nigeria, saying that such was critical to economic growth and overall development.
Governor Ambode, who spoke at Lagos House in Ikeja when he received on courtesy visit the new United States Ambassador to Nigeria, Mr. Stuart Symington, said the transformation of the country depends largely on strong institutions rather than individuals, and as such, all hands must be on deck towards achieving such. 
While congratulating the American people on the success of their general elections held in the country last month, Governor Ambode said Nigeria has a lot to learn from the United States, especially in the area of strong democratic institutions.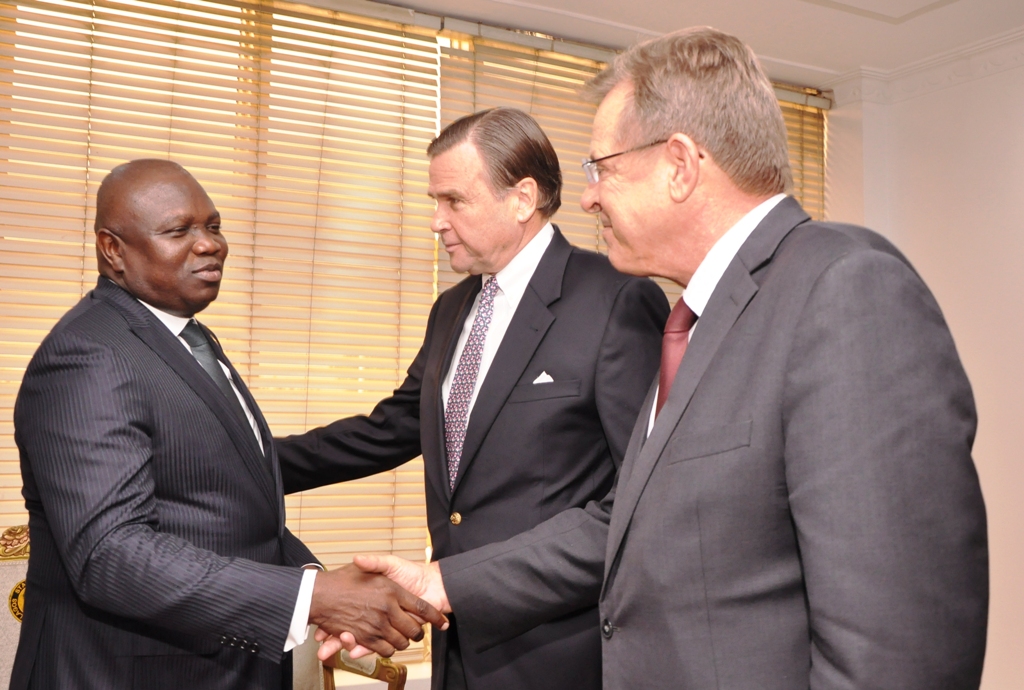 The Governor said: "We know that we have common grounds in terms of democratic experiences. We are very glad that the American election that took place last month was very successful and we believe strongly that in this partnership, moving forward, we believe so much has to be learnt in terms of democratic institutions that have actually succeeded in bringing out the kind of election results that we got. 
"We think that more of our own democratic institutions here in Nigeria should also become stronger so that we think more about institutions rather than persons and those are the things that actually make the economy to grow and the society to thrive."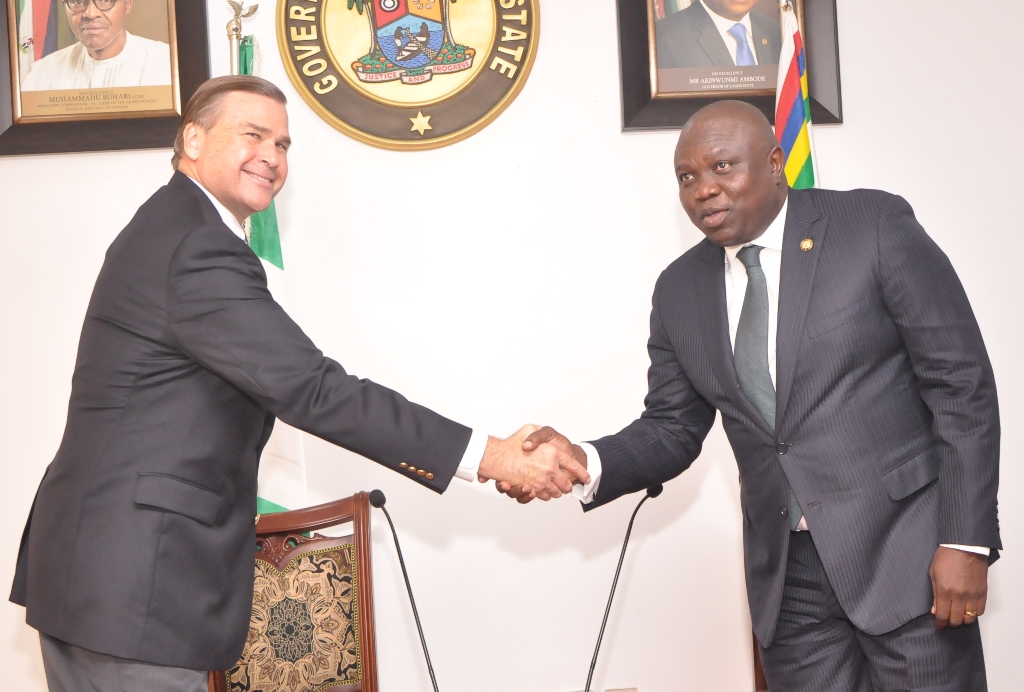 The Governor, who also congratulated the envoy on his new posting to Nigeria, pledged the commitment of the State Government to continually protect the business interests of Americans and others in the State.  
He particularly expressed readiness to partner with American firms in scaling up the transport system and the health sector in the State, among other areas. 
He added that in the last 18 months, the State Government has committed huge resources and efforts to security of the people, assuring that the government would continually give greater attention to the safety and welfare of residents, including American investors.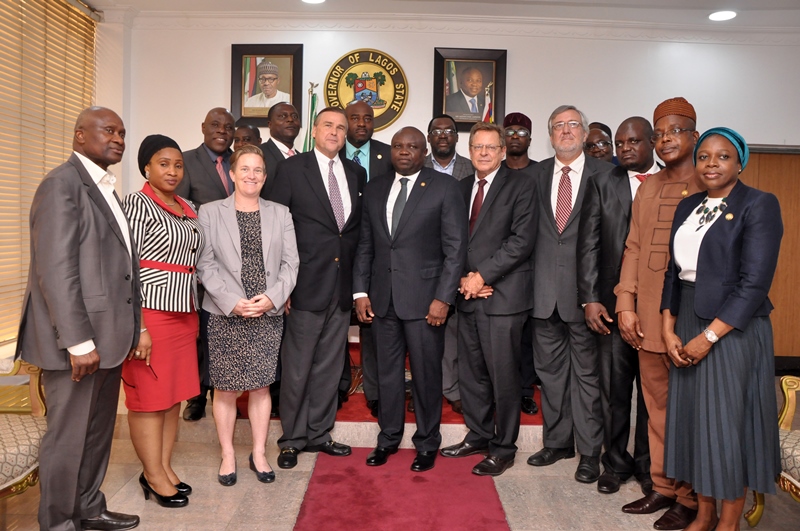 He said: "Lagos is a beautiful home to American Embassy. We known that a lot of Americans reside in Lagos and we have tried as much as possible to create an enabling environment for investors in the State and also protect all citizens and residents.
"We are very strong on judicial and security sector reforms and we have maintained in the last 18 months, a peaceful environment in Lagos and we have continued to ensure also that Lagos is safe."    
Earlier, the Ambassador said his visit to Governor Ambode was to listen and learn with the aim of planning ways to work with the State Government and the people of Nigeria so that in the future, the children of Nigeria and the children of United States have to gather for a better world forged by the partnership.