Lagos State Governor, Mr. Akinwunmi Ambode on Wednesday urged royal fathers, traditional chiefs, Community Development Associations (CDAs), market men and women and other stakeholders in all the communities across the State to cultivate the habit of timely reportage of suspicious movement around them to security agencies to nip in the bud any potential security threats in their neigbourhood.
 The Governor, who spoke through his representatives in twenty different locations during the ongoing commissioning of 114 roads newly constructed in all the 20 Local Government Areas (LGA) and 37 Local Council Development Areas (LCDAs) in the State, said there was great need for community leaders to assist security agencies to address the menace of cultism, kidnapping, miscreants, vandalism and hoodlums by providing timely information.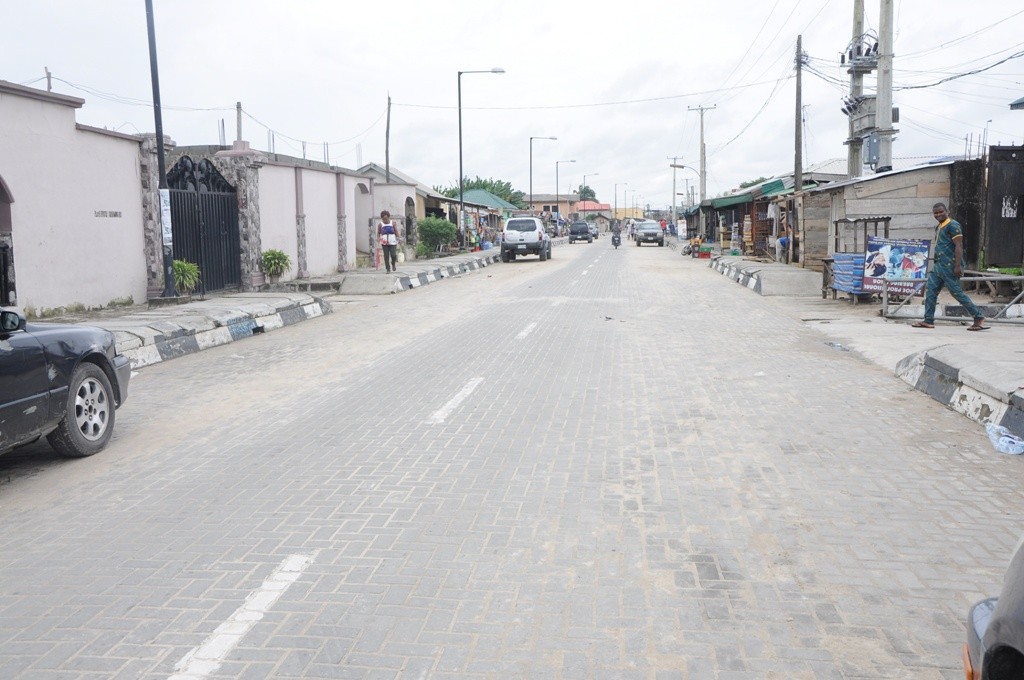 Speaking through the State Commissioner for Women Affairs and Poverty Alleviation, Hon. Lola Akande at the commissioning of some of the newly built roads in Egbe-Idimu LCDA, Governor Ambode said the 114 roads initiative was in fulfillment of the social pact which he signed with the people during the electioneering and his inaugural speech of running a system in which the "greatest good shall reach the greater majority of the people."
 He said the new roads aside improving the easy movement of goods and services across the various local governments, it would facilitate prompt and efficient response of security and emergency operations.
In Egbe-Idimu LCDA, Governor Ambode commissioned 633 meters Council Street Road through Akande, while the Chief Imam of Alausa Secretariat Mosque, Alhaji Babatunde Kassim represented him at the commissioning of 667meters Community Road in Agodo.
 Also, the Sole Administrator of Egbe-Idimu LCDA, Mr. Doyin Salam, said he was extremely delighted about the development happening during his time, saying that ever since coming on board, Governor Ambode has proven himself to be passionately committed about grassroot development.
 In Mushin Local Government, the Governor who was represented Special Adviser on Education, Obafela bank-Olemoh at the inauguration of Aborishade Road, Lawanson, said the next set of 114 roads would commence before the end of the year.
He said in another one year, projects that will impact the community and new sets of roads, two in each local government and local council development area will emerge.
Adding his voice, member of the House of Assembly, Hon. Kazeem Adewale who commissioned Martins Street also in Mushin LGA, on behalf of Governor Ambode, urged residents to take ownership of the infrastructure.
At the commissioning of Alhaji Oseni and Kola Ogunkoya Streets both in Igbogbo/Baiyeku LCDA, the Governor was represented by a member of the Federal House of Representatives representing Ikorodu Constituency Hon. Jimi Benson and Community Development Council (CDC) Chairman in Ikorodu, Mr. Rotimi Owolabi Ayoku.
Speaking through his representatives, Governor Ambode restated his commitment to making life easy for all residents of the State, just as he urged them not to fail in their own civic responsibilities of paying their taxes regularly.
On her part, the Sole Administrator of Igbogbo/Baiyeku LCDA, Mrs. Bolanle Bashorun, thanked the Governor for keeping to his promise, saying the two roads would improve infrastructural development, which in turn would increase economic activities within the community.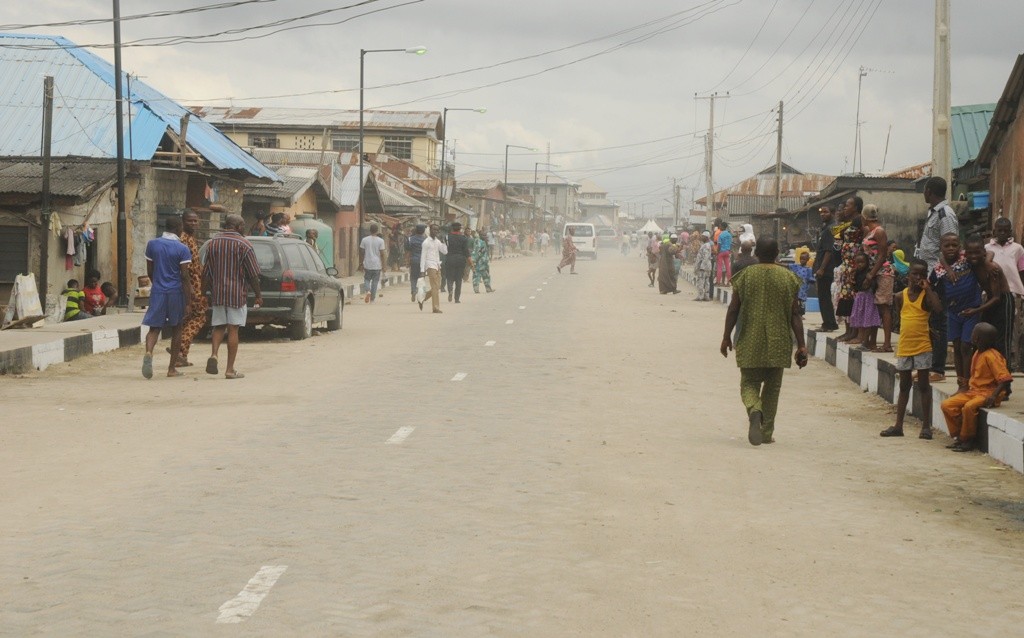 Speaker of the Lagos State House of Assembly, Mudashiru Obasa who represented Governor Akinwumi Ambode, alongside House of Representatives member, Taofeek Adaranijo at the commissioning of Ogundele and Fashola Streets at Orile-Agege LCDA, pleaded for more support for the present administration and the All Progressive Congress (APC) to be able to enjoy more dividends of democracy.
 The Sole Administrator of Orile-Agege LCDA, Mr. Olufemi Agboola, said the roads are major link roads, which would ease traffic gridlock, reduce travel time, especially the 0.61 kilometres Ogundele road to connect Oja Oba on the Lagos-Abeokuta Expressway.
 In Ifelodun LCDA, Hon. Jide Jimoh a member of the House of Representatives and the CDC Chairman of Ikosi-Ejirin (Epe) Prince Diran Ajijedidun commissioned Iludun Street, Pako and another in Awope Itire Street, off Alaba Road on behalf of the Governor.
Governor Ambode at the commissioning of Federal Low Cost Bypass in Ikorodu North LCDA assured that at least 456 inner city roads would have been commissioned before the end of his administration in 2019.
 Represented by his Senior Special Assistant on Community Affairs, Alhaji Tajudeen Quadri, Ambode said that another set of 114 roads were being identified and would be delivered next year.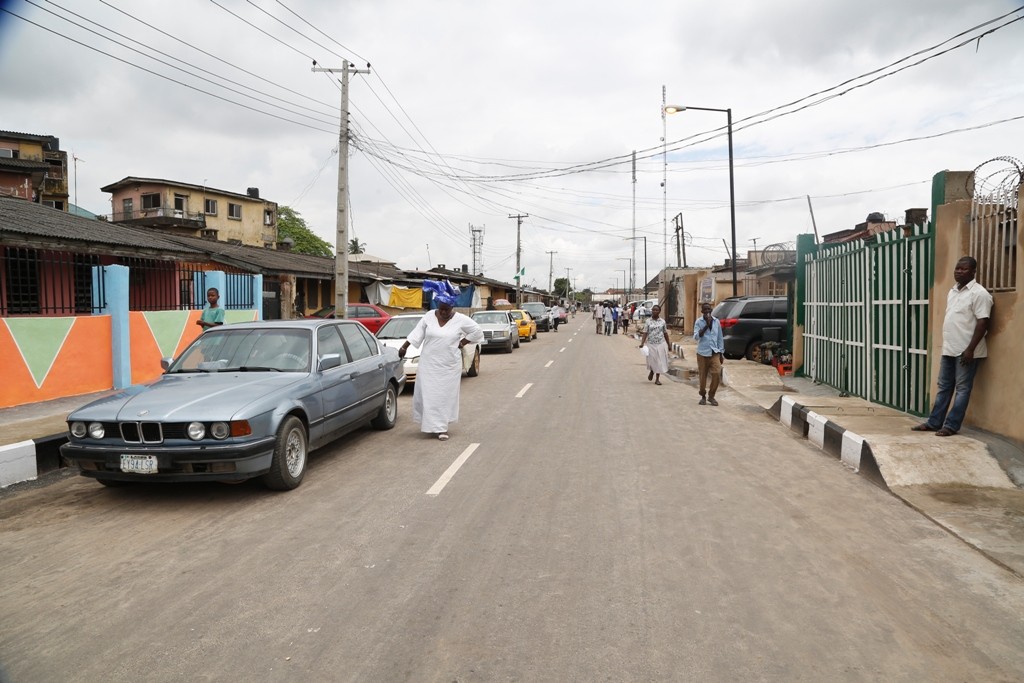 In Surulere LGA, Governor Ambode inaugurated Micheal Ogun/Durojaiye Street Aralile/Adedayo Streets where he was represented by Alhaja Lateefat Gbajabiamila and Hon. Rotimi Olowo, a member of the House of Assembly.
 Governor Ambode also inaugurated Ogbe/Iragunshin/Odogbawojo Road and Church Street, Odo-Egiri in Eredo LCDA, and was represented HRH Oba Aladegunshebi of Noforija and Mr. Wale Oluwo, the State Commissioner for Energy and Mineral Resources.
 Similarly, the Governor also commissioned Iworo Road to Epe Jetty and Mogboro-Joseph Road both in Olorunda LCDA, where he was represented by the Commissioner for Economic Planning and Budget, Mr. Akinyemi Ashade and a member of the House of Representatives. Hon. Joseph Bamgbose.